Currency / Währung
AM-AO-KG-02 ABDUCTOR SHOULDER SUPPORT WITH FIXED ABDUCTION OF 10° AND 15°
Availability:
ask for availability
Dispatched within:
48 hours
add to wish list
* - Field mandatory
Description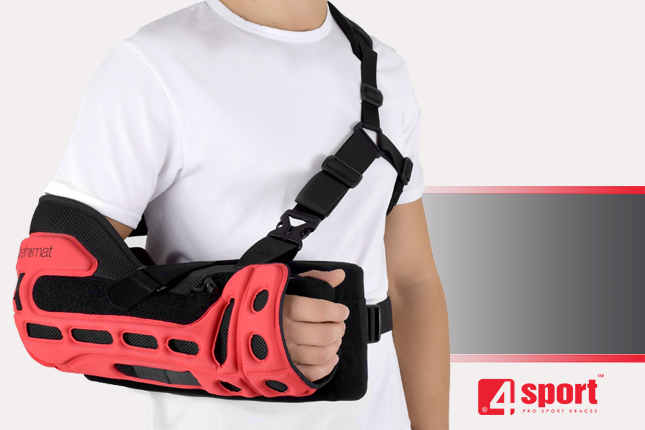 Rotator cuff injury
Rotator cuff is a group of muscles and their tendons that act to stabilize the shoulder: supraspinatus muscle, the infraspinatus muscle, teres minor muscle, and the subscapularis muscle.
The injury is common in sport, and people in their forties, because of shoulder joint degeneration. Usually, the tendon of supraspinatus muscle is injured. This condition is usually the result of indirect mechanism (e.g. falling onto abducted arm, a sudden yank of the arm, throwing heavy object). It can be also a result of small repetitive injuries.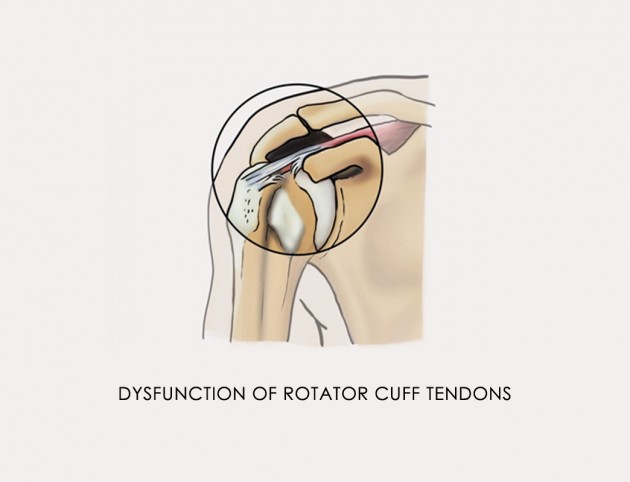 Total damage of rotator cuff is treated by surgery, but partly torn tendons may be treated by immobilization. For both cases, you should use our special shoulder support CLEVER 2 ABDUCTOR with fixed abduction of 10° and 15°.
Product's description
Our shoulder support CLEVER 2 ABDUCTOR provides excellent comfort and efficiency. It immobilizes the shoulder joint and maintains it in the required abduction.
The brace consists of:
1. Anatomic buckle straps with length adjustment.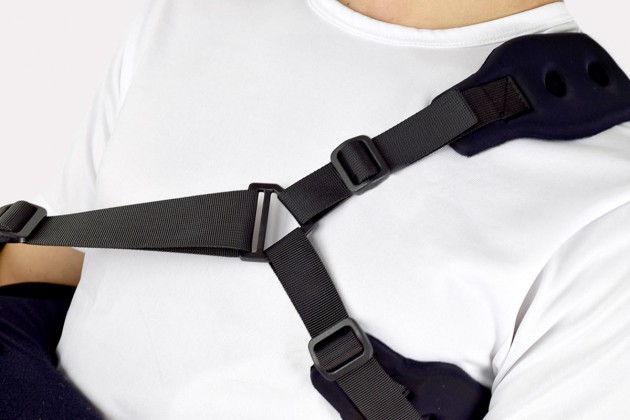 2. Anatomic forearm sleeve with length adjustment.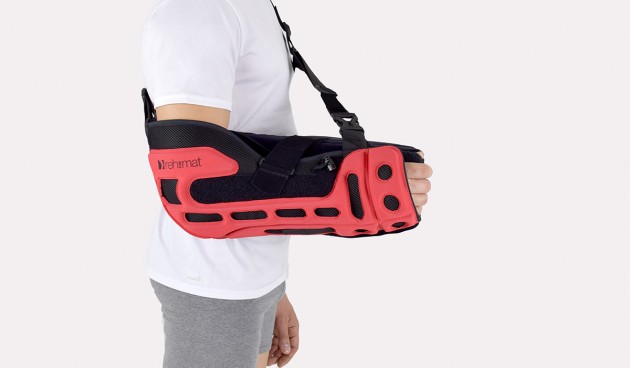 3. Anatomic cushion, made of high density foam, providing required abduction.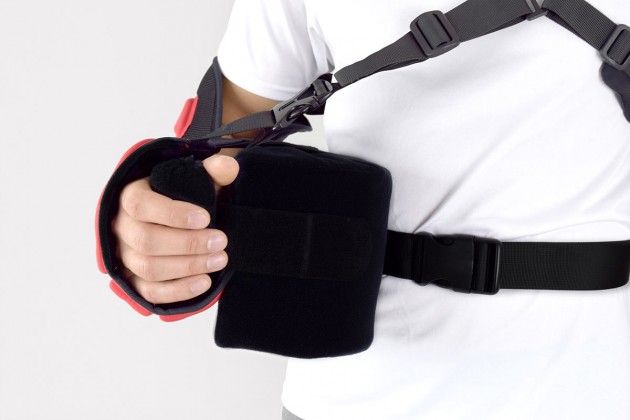 Anatomic buckle straps with length adjustment providing patient independence. You can put the brace on and adjust single-handedly. The system is equipped with two rigging grommets and anatomic straps that are easy to attach. Also, it has two off-loading pads and frontal quick-release buckle for ease of application and removal.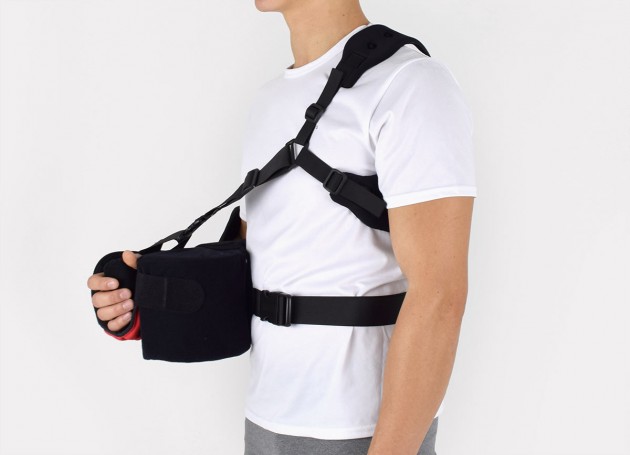 Anatomic forearm sleeve with length adjustment is made of innovative fabric ActivExpanse.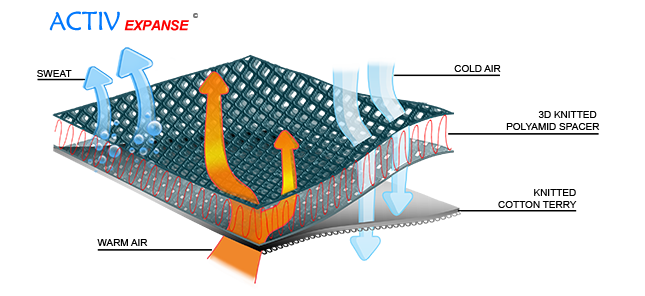 It is an innovative, active 3D lamination with high air permeability. This spacer material is light made of 2 parts: external polyamide durable 3D layer and skin-friendly cotton layer with Oeko-Tex Standard 100 certificate. ActivExpanse is not elastic what improves stabilization. External 3D spacer layer is hypoallergenic and provides high air permeability and minimal water and moisture absorption. Our medical devices made of this fabric are very comfortable.
Outside the sleeve, we assembled 3D pad made of EVA foam, providing additional stabilization and support.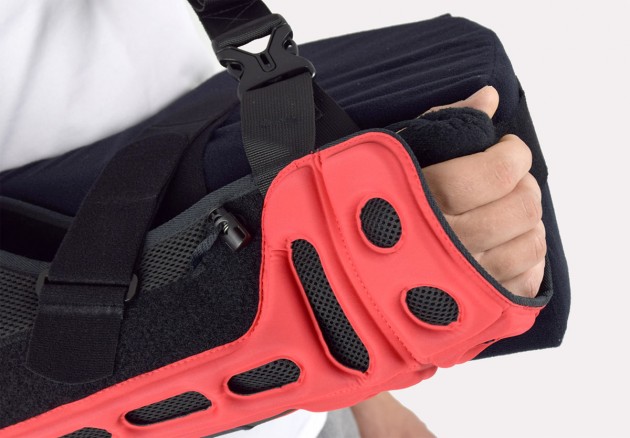 Inside the sleeve, you can find the soft hand grip with length adjustment for minimizing migration.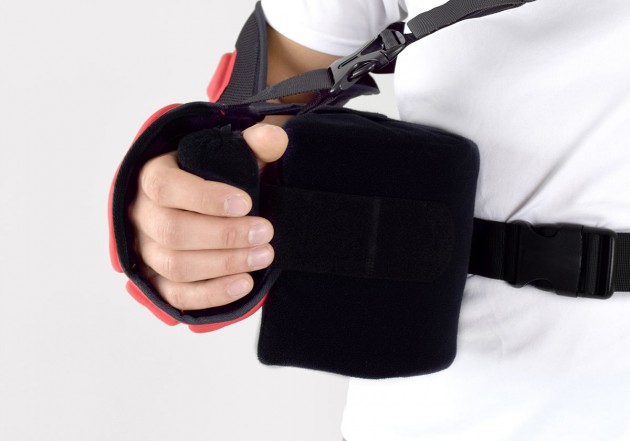 Anatomic cushion providing required abduction are easy to attach and equipped with circumferential straps with buckles. We offer 2 types of external rotation cushions: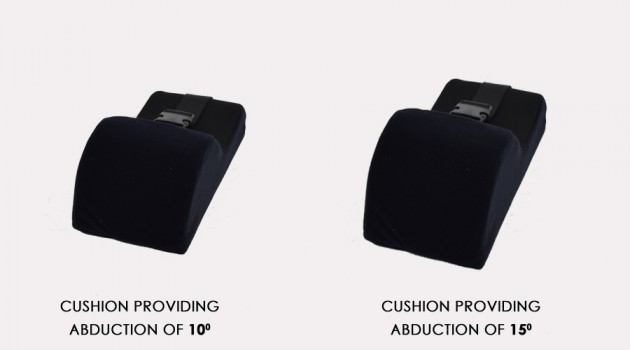 How cushions of CLEVER 2 ABDUCTOR works: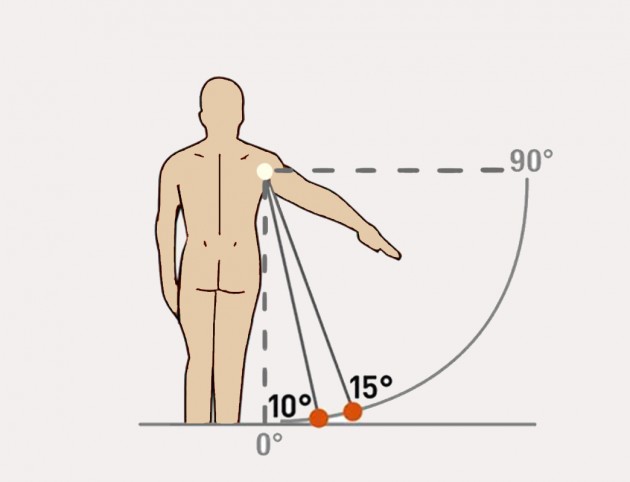 Patient can choose any cushion, according to physician's recommendations.
The shoulder brace is equipped with quick-release buckles that maintain your earlier adjustments.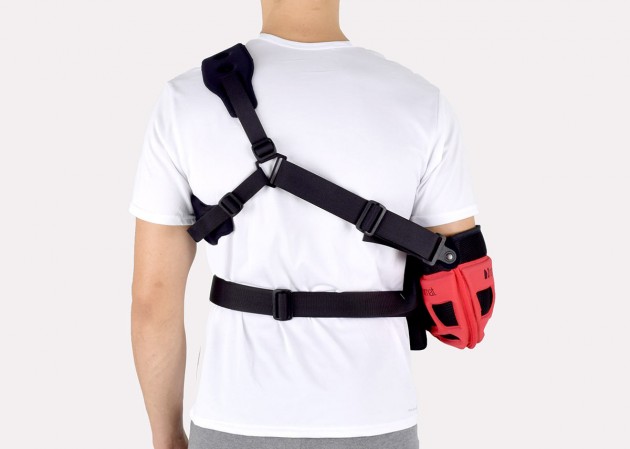 3-point application system is easy to use, and the construction reduces the pressure on the neck what improves the comfort of use.
CLEVER 2 ABDUCTOR, depending on cushion, stabilizes the shoulder joint in fixed abduction of 10° or 15°. It improves post-operative joint healing. In conservative treatment, the stabilization in the therapeutic position improves healing, rehabilitation process and recovery time.
CLEVER 2 ABDUCTOR is universal size for left and right arm.
Purpose of use
- rotator cuff injury
- the glenoid labrum injury
- shoulder dislocations
- shoulder surgery
- in conservative treatment (rotator cuff inflammation, shoulder subluxation or dislocation, humerus fracture)
Per one set a customer receive a brace with two different cushions
Technical data
| | |
| --- | --- |
| Latex free | Yes |
| Warranty | 12 months |
Product reviews (0)