Currency / Währung
Active ankle brace AM-OSS-05
Availability:
ask for availability
Dispatched within:
48 hours
add to wish list
* - Field mandatory
Description
What is the ankle support AM-OSS-05?
Our ankle brace's advantage is universal side – it is suitable for right and left leg. Laced system helps you fit your brace to every ankle shape. AM-OSS-05 brace is made of innovative fabric ActivSpace and AirDistance III.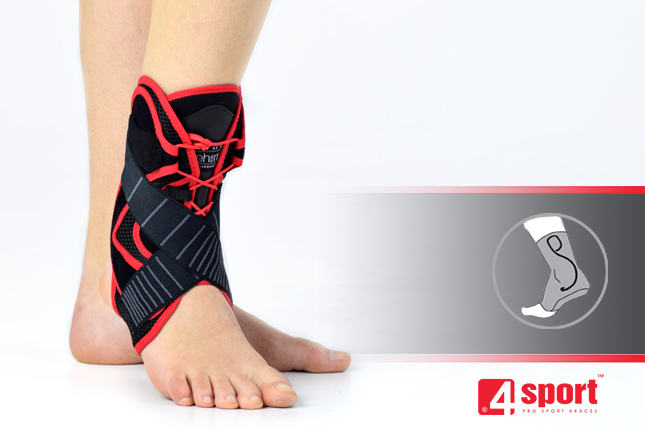 How does it works?
Two lateral anatomic-shaped splints stabilize joint effectively. Our ankle brace can be used in every athlete shoes.
AM-OSS-05 ankle brace with lateral support, laced construction and spiral dynamic straps provide excellent ankle stabilization.
AirDistance III is breathable durable lamination. Consists of 3 layers: external self-gripping polyamide, comfort foam inside and internal polyamide 3D fabric. This spacer fabric 3D provides high air permeability and minimal water and moisture absorption. Waterproof material.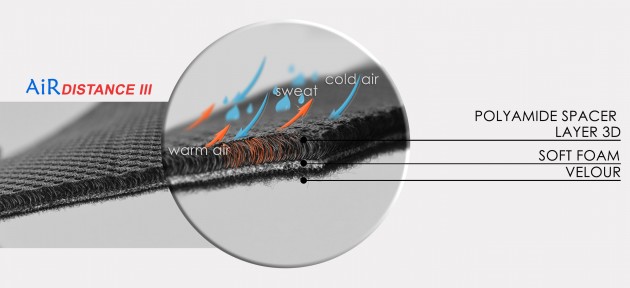 Which size do I need?
Technical data
| | |
| --- | --- |
| Color | Black/red |
| Side | Universal |
| Latex free | Yes |
| Warranty | 12 months |
| Gender | Unisex |
| One size | No |
| Indications | ankle strains or sprains ankle dislocation as an protection after cast immobilization (after fractures, raptures, sprains, strains) chronic Ankle Instability acute or Chronic Ankle Injury prophylactically in sport |
Product reviews (0)