Currency / Währung
Active ankle brace with CCA system AM-OSS-05/CCA
Availability:
ask for availability
Dispatched within:
48 hours
add to wish list
* - Field mandatory
Description
What is the ankle support AM-OSS-05/CCA?
M-OSS-05/CCA brace by Reh4Mat is one of the most advanced braces we offer. It is made of an innovative fabric ActivSpace. This fabric is non-elastic what improves stabilization and our skin is covered with airy terry cotton.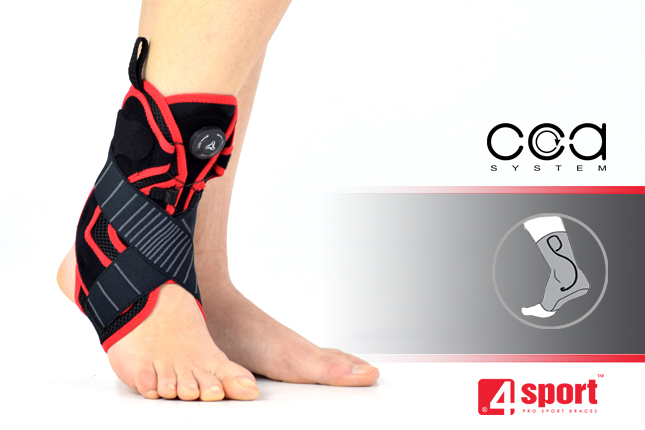 How does it works?
The laced system utilizing CCA, helps you fit your brace to every ankle shape.
Two lateral anatomic-shaped splints stabilize the joint effectively. The low profile design allows our ankle brace to be used in all athletic shoes.
Our ankle brace's advantage is universal side – it is suitable for right and left leg.
The AM-OSS-05/CCA ankle brace with lateral support, laced construction and spiral dynamic straps provide excellent ankle stabilization.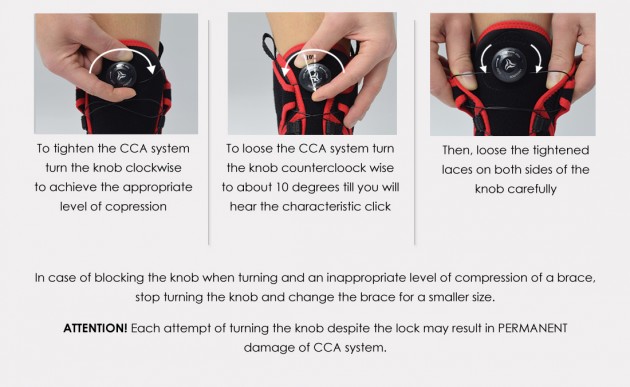 Which size do I need?
Technical data
| | |
| --- | --- |
| Color | Black/red |
| Side | Universal |
| Latex free | Yes |
| Warranty | 12 months |
| Gender | Unisex |
| One size | No |
| Indications | ankle strains or sprains ankle dislocation as an protection after cast immobilization (after fractures, raptures, sprains, strains) chronic Ankle Instability acute or Chronic Ankle Injury prophylactically in sport |
Product reviews (0)