Currency / Währung
Anatomic thumb brace with abduction AS-N-02
Availability:
ask for availability
Dispatched within:
48 hours
add to wish list
* - Field mandatory
Description
What is the wrist support AS-N-02?
The carpometacarpal joint of the thumb, called saddle joint, is one of the most movable joints in human body. Because of that, it is prone to injuries and conditions. The joint incorporates 5 movement in different planes: abduction and adduction, opposition and retrooposition and circumduction. Sport brace AS-N-02 is created for joint protection. It is made of anatomic glove and equipped with set of elastic straps, which are easy to attach and allow to set thumb in the required position.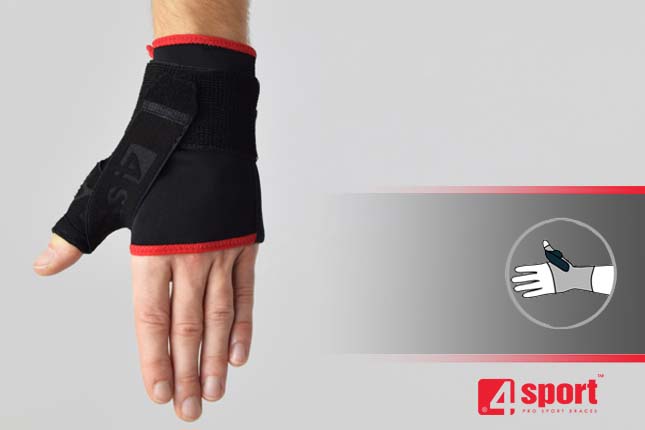 How does it works?
If you dream about soft, thin and almost invisible brace with excellent compression during daily activities – choose the device made of PowerFit fabric. This is 3-layered textile that fits to body precisely making 'the second skin' and can be stretched in all directions. External layer is made of spandex that provides excellent compression and it's resistant to the dirt and damage and reduces muscle vibrations. Internal layer is soft and skin-friendly. The innovative construction of PowerFit allows to maintain cool joint even in hot temperature and it heats it in winter. The braces made of PowerFit are the most innovative devices on the orthopaedic market and almost invisible for patient.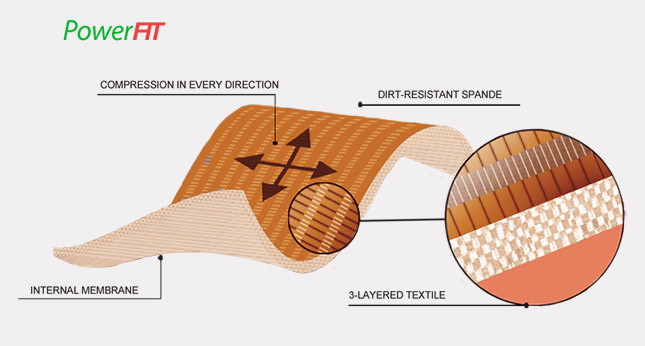 The abduction thumb brace holds wrist circumferential strap guaranteeing proper joint compression and 2 elastic tapes, which abduct the thumb. The device enables to set the thumb in the required abduction position. The brace is very easy to putting on and off.
Which size do I need?
Technical data
| | |
| --- | --- |
| Color | Black/red |
| Side | Universal |
| Latex free | Yes |
| Warranty | 12 months |
| Gender | Unisex |
| One size | No |
| Indications | after wrist injuries bursitis joint degeneration or inflammation |
Product reviews (0)