Currency / Währung
Dynamic hyperextension spine brace with pelvic frame AM-WSP-07/TLSO
Availability:
ask for availability
Dispatched within:
48 hours
add to wish list
* - Field mandatory
Description
What is the torso support AM-WSP-07/TLSO?

CASTUS spine brace (ref: AM-WSP-07/TLSO) is made of high quality aluminum and steel covered hot powder. The brace stabilizes and off-loads the spine and special construction with rigid armpit prevents against the side flexion.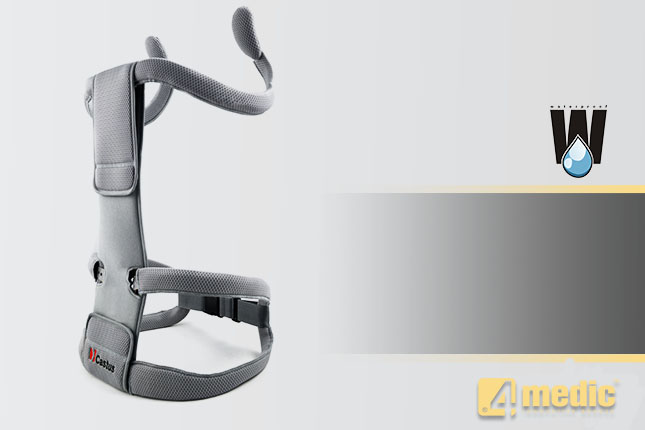 How does it work?
CASTUS spine brace consists of:
2-splints, dynamic spine support with height adjustment and skin-friendly layer
Pelvic girdle frame with width adjustment and skin-friendly layer
A set of adjustable armpits with skin-friendly cover and chest pellotes
A set of armpit stabilizers with height adjustment
All of adjustment is made with only one added screwdriver.
2-splints dynamic frame off-loads and supports the spine and height adjustment is possible by only screwing. Width of the armpits is also adjusted and equipped with waterproof cover. When you need, you can add special splint to your armpit what makes your brace more rigid. Pelvic girdle frame is very easy to shape on body, because of elastic spring steel. The width of the frame is adjusted by screwing bolts. It's covered by waterproof layer. The front pelvic frame is equipped with adjusted strap what provides good fitting.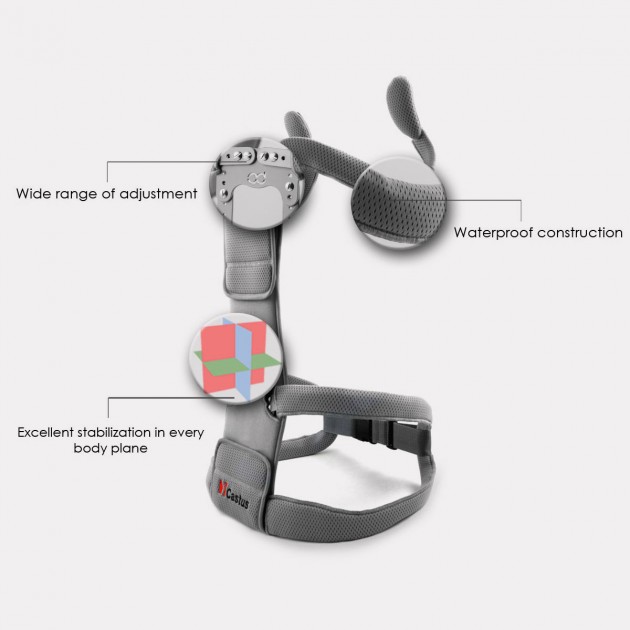 CASTUS spine brace is the dynamic brace that improves weakness muscles. The frame has also a little plasticity what allows to fit the brace precisely but it should be applied by physician or PT. CASTUS is equipped with adjusted dynamics, provided by armpits stabilizers. With this solution, you can turn the dynamics off or make the brace more rigid. The armpits stabilizers can be used for both or only one side. Because of that, when you suffer from left curved scoliosis, you can make the brace rigid only on the left side. 

Our spinal brace is covered by ActivSpace – great material where airflow is improved, sweat is decreased and 3D construction provides a little therapeutic vibration.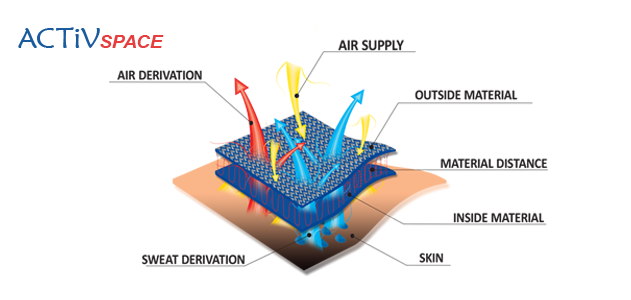 DURUS, in standard, is equipped with LSO back brace with additional splints and orthopedic stays. If you need, you can attach or remove your back brace, because of special Velcro attachment. This rear part is made of AirSANMED – perforated, very breathable material with medical certificate.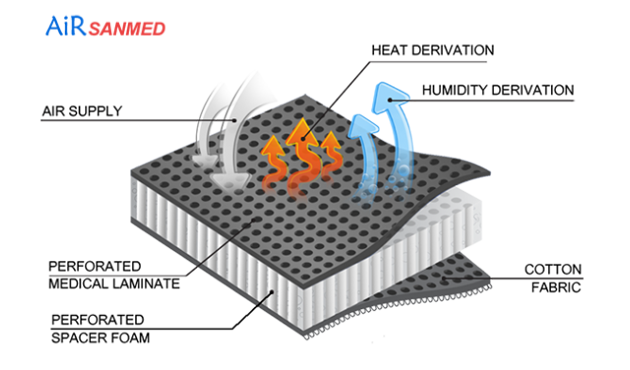 Our soft back brace has circumferential adjustment where you can cut unnecessary part off. It's made of ACTIVdistance II in this rear part.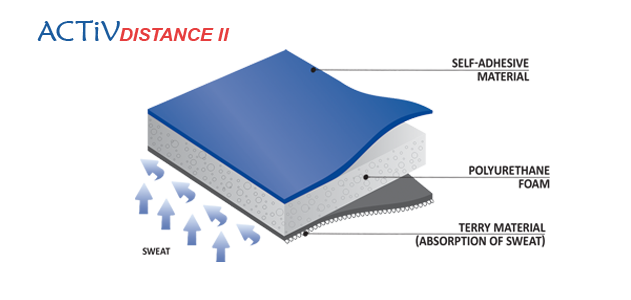 Lateral parts of DURUS is made of elastic, perforated material called AirRubber II.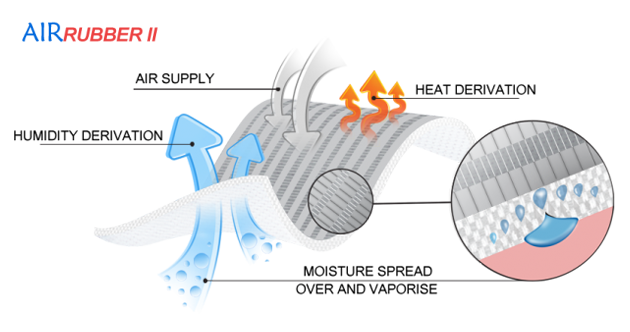 Which size do I need?
Technical data
| | |
| --- | --- |
| Color | Grey |
| Side | Universal |
| Latex free | Yes |
| Warranty | 12 months |
| Gender | Unisex |
| One size | No |
| Indications | - Compression Fracture (osteoporosis) - Burst Fracture - Flexion Fracture - Extension Fracture - Spine deformations (scoliosis) |
Product reviews (0)