Currency / Währung
Lower limb support AM-KDX-01/1RE
Availability:
ask for availability
Dispatched within:
48 hours
add to wish list
Description
What is the lower limb support AM-KDX-01/1RE?
Our universal knee brace 4-Scope (AM-KDX-01/1RE) is the best solution for post-op immobilization.
4-Scope is lightweight brace to the patient's leg. It's equipped with monocentric splints providing flexion and extension control. The splints are made of hot covered high quality aluminium. They are anatomic-shaped what provides perfect fitting and stabilization.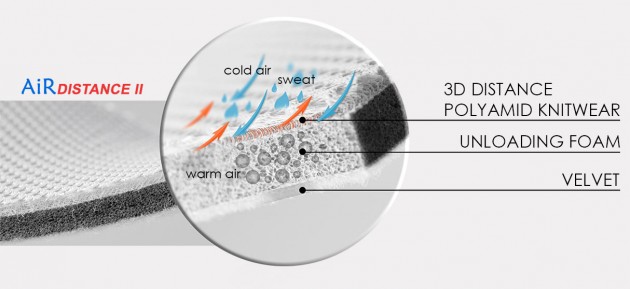 How does it works?
The knee brace has full range of motion hinges from 30 degrees of extension to 120 degrees of flexion with 15 degrees increments. You can change the ROM easy without any additional tools. Hinges are made of plastic with carbon fibres what makes them lightweight and neutral for the skin.
4-Scope is one size, because of telescopic splints and innovative press-slide system.
The knee brace has two thigh and calf straps with anatomic-shaped buckles. The straps have length adjustment what improves the perfect fitting even in people with massive thighs and smaller calves and other disproportions.
What's more, anti-migration silicone system prevents against the brace slipping.
4-Scope is equipped with system of quick release buckles for ease of application. The system allows to 'remember' the length of every strap. After putting the brace on again, the system ensures the same brace fitting and compression.
Post-op knee brace 4-Scope is universal size item for both legs to accommodate a wide variety of patients.
AirDistance II is an innovative technological fabric. It's 3-layered lamination, made of 3 parts: durable and self-gripping and polyamide layer, off-loading EVA foam and polyamide 3D spacer material. External part is used to attach hard components. EVA foam off-loads these splints and internal 3D spacer layer provides high air permeability and minimal water and moisture absorption. It is also waterproof.

Which size do I need?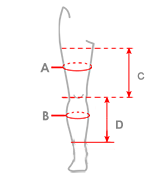 Universal (A)[min]40cm-[max]75cm (B)[min]30cm-[max]60cm (C)[min]27cm-[max]30cm (D)[min]28cm-[max]34cm
Technical data
| | |
| --- | --- |
| Color | Black |
| Side | Universal |
| Latex free | Yes |
| Warranty | 12 months |
| One size | Yes |
| Indications | - ligaments injuries (ACL) - knee arthroscopy - ligaments reconstruction/replacement (ACL) - meniscus reconstruction |
Product reviews (0)