Currency / Währung
Orthopaedic back brace with shoulder straps AR-WSP-01
Availability:
ask for availability
Dispatched within:
48 hours
add to wish list
* - Field mandatory
Description
What is the torso support AR-WSP-01?

Full support and stabilization spinal corset STUFE is developed for a post-surgical or post-traumatic medical treatment. The Full stabilization Corset Stufe is also recommended for chronic illness of the spine.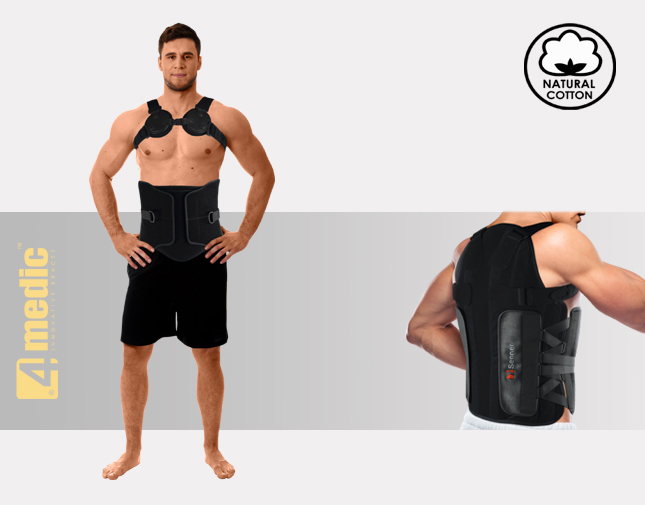 How does it work?
Brace provides full-circumference spinal support, starting from thoracic vertebras TH2/TH3 to sacral vertebra (S1).


The Thoracic-Lumbo-Sacral Orthosis offers 3-points stabilization system, consists of three compresive forces: from sternum to the back of the spine (F1), from suprapubic to the back lumbar zone of spine (F2) and dorso-lumbar opposite force (F3). The forces interaccion keeps the spine in Hyperextension position, avoids lateral turns, rotary movements and features of lumbar lordosis.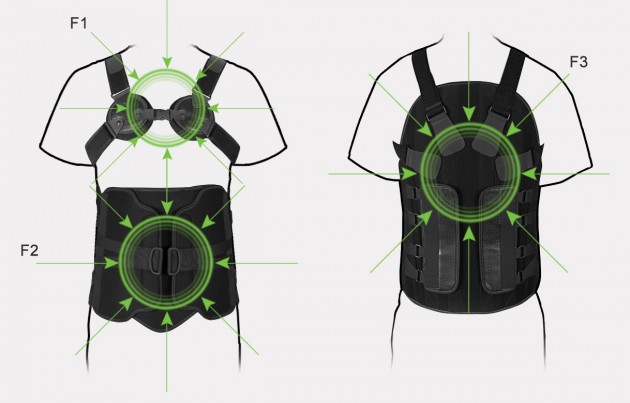 The STUFE orthosis is made of light comfort foam, lined by cotton terry cloth, and covered by auto-adhesive fabric, which properties allow to adjust and fit the corset on different anatomies of the body. The Back Panel of Corset is equipped with 8 anatomically shaped and malleable orthopaedic stays with different length, which adjust perfectly to the body shape.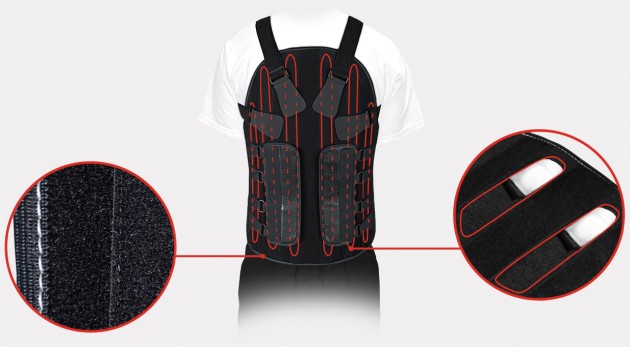 The Front panel contains anatomically shaped pubic splint made of plastic solid material. The Stufe corset is provided with System of Pectoral and Dorsal Support, which can be used in the beginning of the treatment, in order to provide full stabilization of the spine, fulfills the indications of TLSO. There is possibility to totally remove of Pectoral System, than the patient can use STUFE as LSO support. The Front pannel is also equipped with lateral closure system including reinforced velcro straps, which make the orthosis easy to be assembled or disassembled by the patient with limited dexterity.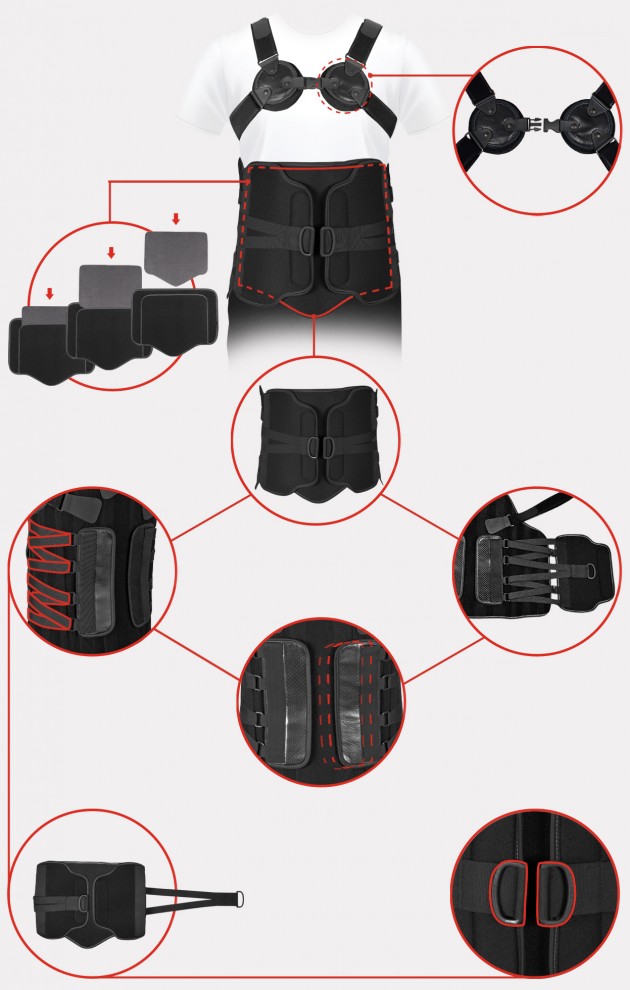 The lateral Lacing-up system allows easy adjustment of the orthosis in order to obtain the proper compression of circumference. The Closure system is Quick-release, made of non-elastic straps, which ends of closure are equipped with plastic covers, specially developed for patients with limited hand dexterity.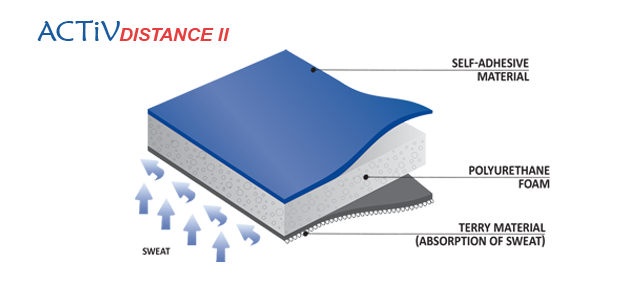 Healthy to the Skin – cotton lined orthosis, breathable and friendly to the skin.
Functionality of Spine Stabilization – Full Support– anatomically shaped stays, different length.
Safety of Use – the wrap around closure system avoid unwanted opening of the orthosis, during the treatment.
User Comfort – thanks to the materials applied.
Which size do I need?
Technical data
| | |
| --- | --- |
| Color | Black |
| Side | Universal |
| Latex free | Yes |
| Warranty | 12 months |
| Gender | Unisex |
| One size | No |
| Indications | Vertebral fractures Herniated Disc Osteoporosis Spondylolysis, spondylolisthesis, painfull scoliosis in adults Neoplasia that causes degenerative processes in the spine After cast remove in dorso-lumbar area |
Product reviews (0)