Description
ACTIVE ANKLE BRACE
Ankle strain and sprain are common injuries. It can cause giving up sport activities and can require the surgery treatment.
In every year, twisted ankle occurs in 360 000 Poles. This injury is the most common diagnose in orthopaedic surgeries. While you exceed your anatomic range of motion in ankle you can damage your ligaments and joint capsule. In 95% is connected with ankle inversion motion and only 5% with ankle eversion.
Twisted ankle doesn't always require help of orthopaedist. It depends on ankle sprain degrees. While first degree you can treat by your own with cold therapy, elevation and stabilize your joint with bandage. The second degree requires orthopaedist's treatment and support your ankle with professional ankle brace. You should remember professional medical ankle brace is more efficient than simple cast.
Product description
Our ankle brace's advantage is universal side – it is suitable for right and left leg.
Laced system helps you fit your brace to every ankle shape.
AM-OSS-05 brace is made of innovative fabric ActivSpace™ and AeroSpace II.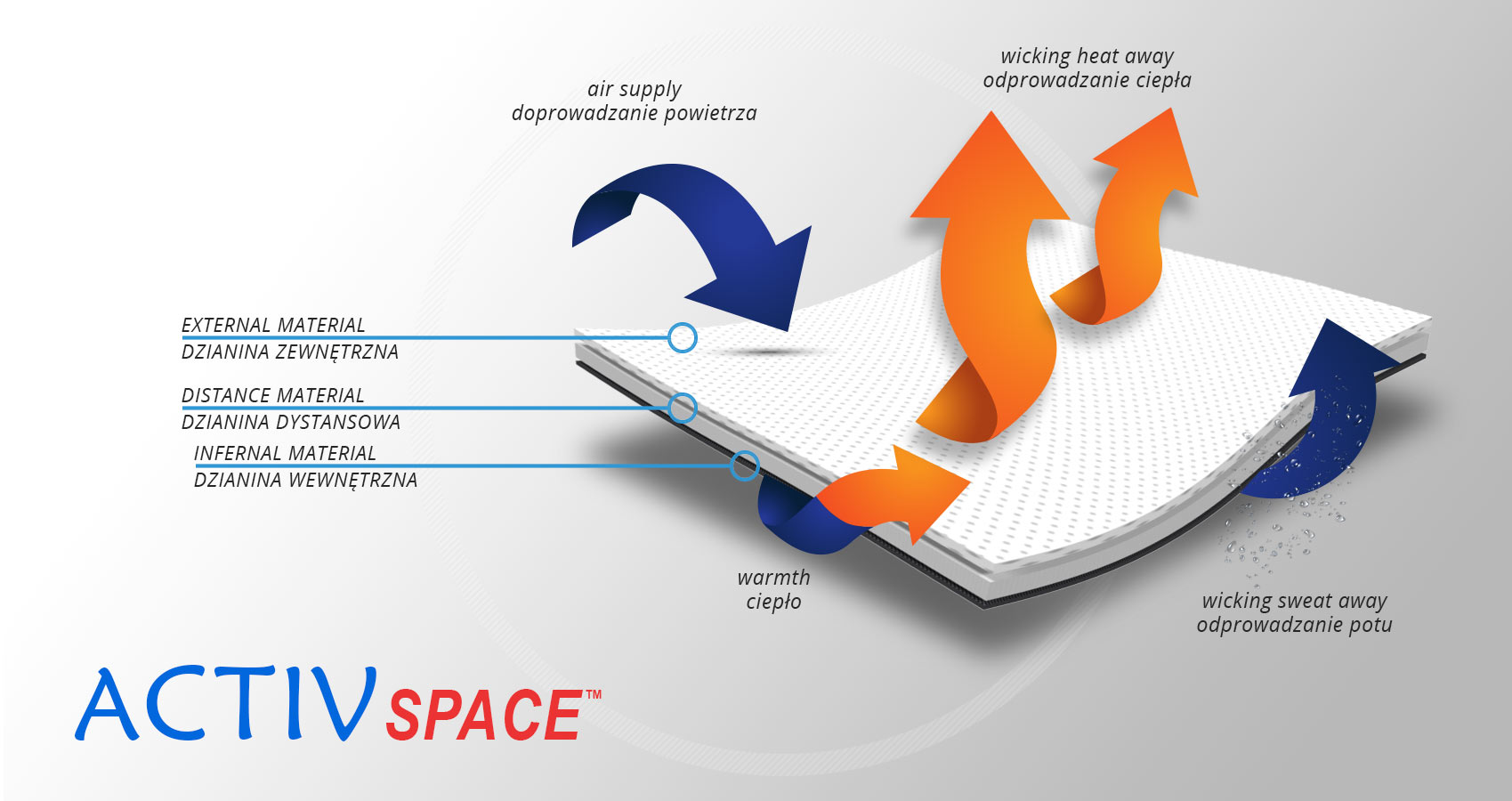 ActivSpace™ is a spacer, polyamide 3D lamination with high skin ventilation. It is very lightweight, consisted of 2 layers. Between them, we use polyamide braids with 4 mm width. ActivSpace™ is not elastic what improves stabilization. Inside the lamination, between 2 layers, the air flows freely, maintaining minimal water and moisture absorption. Waterproof material.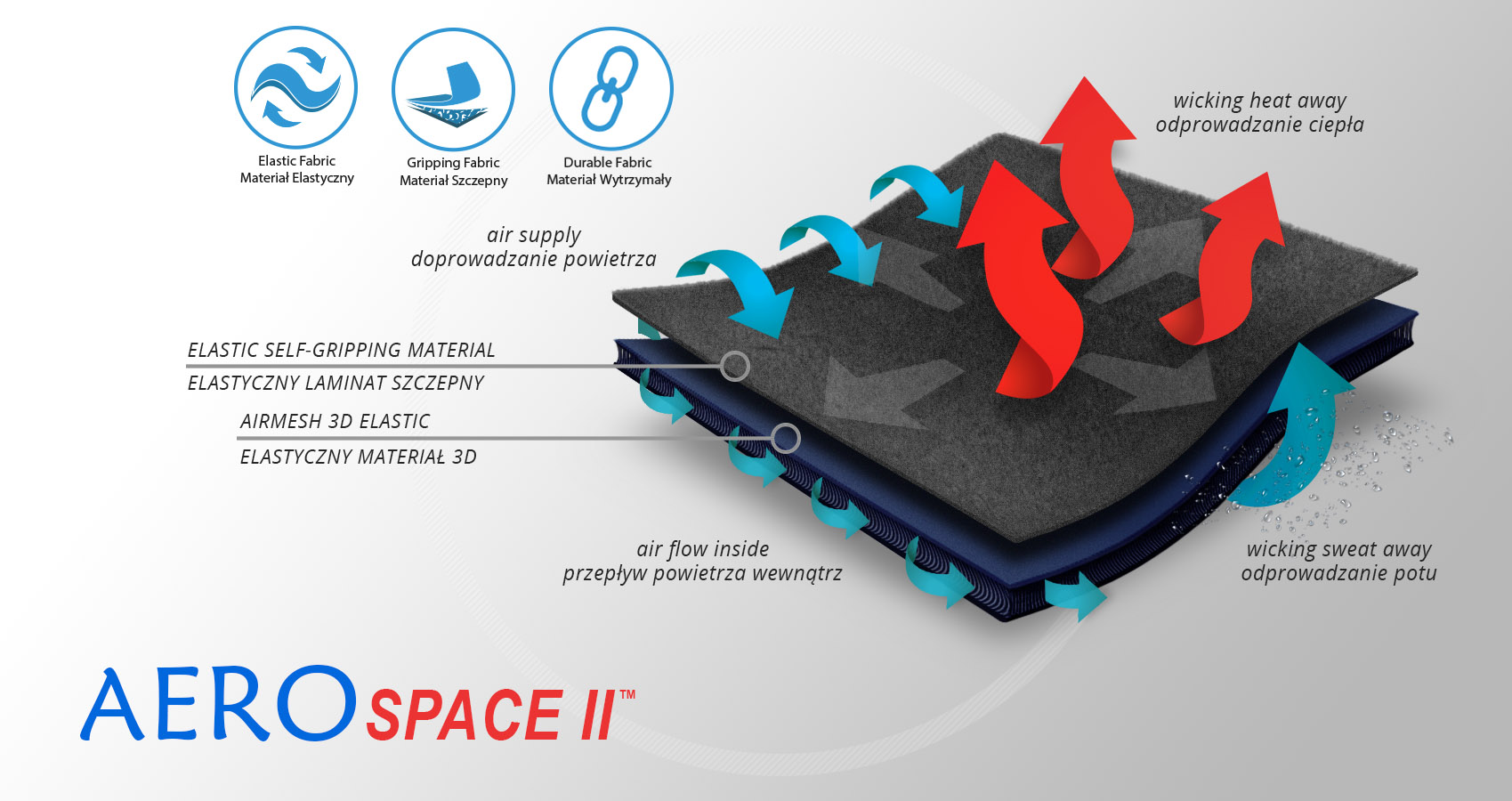 Two lateral anatomic-shaped splints stabilize joint effectively. Our ankle brace can be used in every athlete shoes. It is possible to remove the splints, e.g. to wash the product.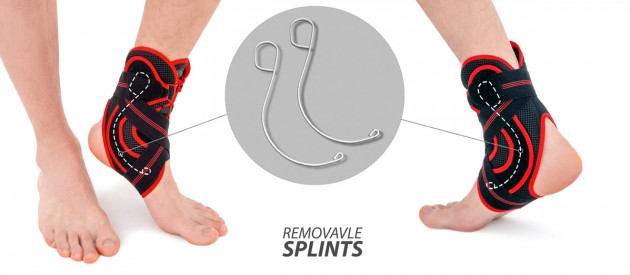 AM-OSS-05 ankle brace with lateral support, laced construction and spiral dynamic straps provide excellent ankle stabilization.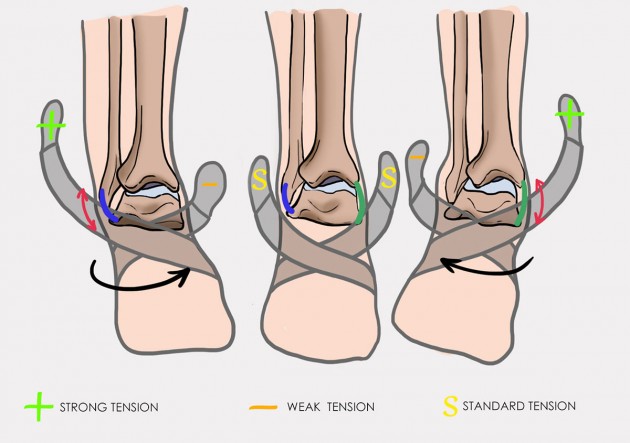 Ankle brace AM-OSS-05 allows to maintain the foot in inversion or eversion. Depending on natural foot position, we can correct and maintain the foot in the required position. This solution is possible by adjustment of tension of two elastic straps.
To correct the inversion there is necessary to re-adjust the medial strap to achieve the desired tension. To maintain the foot in the eversion, there is necessary to re-adjust the lateral strap. When you adjust the straps in standard tension, you will maintain the foot in the neutral position.
Purpose of use
ankle strains or sprains
ankle dislocation
as an protection after cast immobilization (after fractures, raptures, sprains, strains)
chronic Ankle Instability
acute or Chronic Ankle Injury
prophylactically in sport
Available sizes
Size
Heel circumference
How to measure
S
27-30 cm
(10,6″-11,8″)
M
30,5-33 cm
(12″-13″)
L
33,5-36 cm
(13,2″-14,2″)
XL
36,5-39 cm
(14,4″-15,4″)
Size
Total height of the product
S
22 cm (8,7″)
M
L
23 cm (9,1″)
XL
Shipping costs The price does not include any possible payment costs
Product reviews (0)