Close High Abdominal Belt
€14.01 €4.30
€12.57 €4.30
Anti Bedsore Round Cushion
Description
Bedsore occurs is the skin lesion which occurs as an consequence of pressure on the tissue especially over a bony prominence areas. Long-term pressure makes poor blood circulation with hypoxia and hypotrophy of the tissue. In effect, necrosis occurs with sores and infection. This condition can cause a lot of various complications such as: blood poisoning, osteomyelitis,fistulas or cancer.
Anti decubitus round cushions are covered with cotton terry and internal slot supports underbelly part of the patient's body. They don't allows for body's contact with the bed or wheelchair. The cover is fastening with VELCRO tape what allows to remove it to laundry.
Our PP-K-01 Anti bedsore round cushion are professional medical device 1st class and have ecotex certificate what guarantees neutrality for the human skin.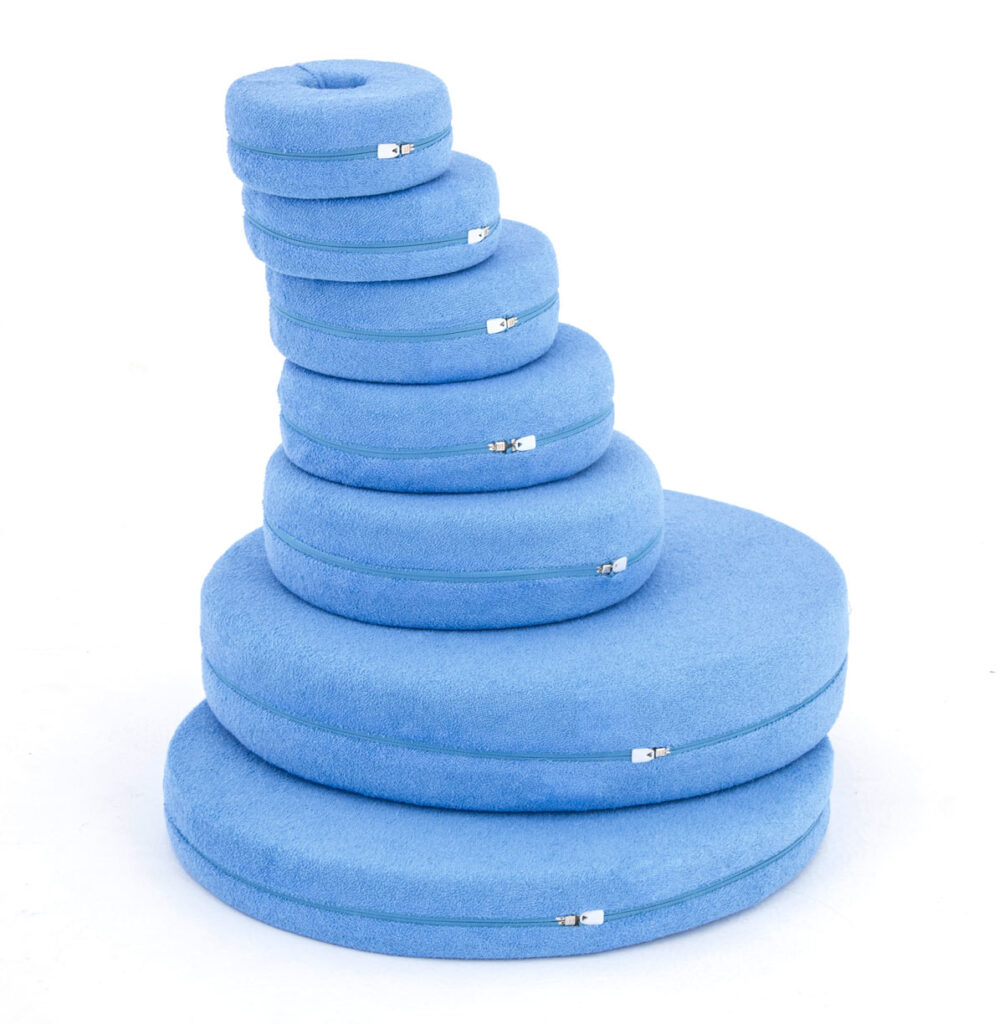 Rozmiar
Średnica (A)
Wysokość (B)
Średnica (C)
Sposób dokonywania pomiaru
1
13 cm
5 cm
4 cm
2
15 cm
6 cm
3
18 cm
6 cm
7 cm
4
20 cm
10 cm
5
25 cm
7 cm
12 cm
6
40 cm
5 cm
14 cm
7
8 cm
Shipping costs The price does not include any possible payment costs
Product reviews (0)