Close High Abdominal Belt
€13.31 €4.08
€11.94 €4.08
Description
CLAVICLE 8-SHAPED BRACE
Product description
Clavicle brace 8-shaped is made of inextensible tapes and round back panel. The tapes are provided with Velcro fasteners on whole their length; the adjustment is determined by cutting unnecessary part of tape which is marked with double seam. This system allows easy adjustment of One Universal size on each anatomy and size of patient.
The construction of back panel with apertures for fasteners avoids the shoulder tapes folding and adapt perfectly to the body shape.
Back panel is reinforced with the plate made of polyethylene low density PE-LD. This plate is provided with two revolving buckles which make possible the perfect fitting on the patient shoulder. This construction improves the stabilization level and immobilization of clavicle.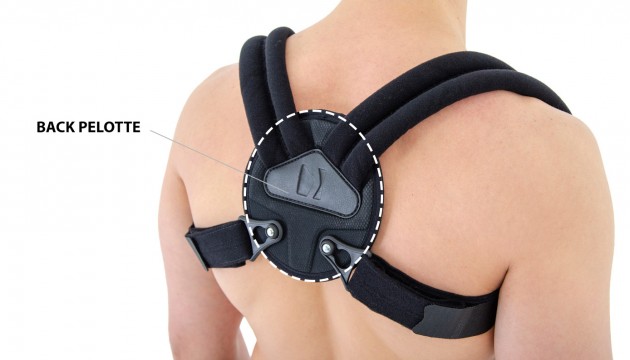 The structure of eight shaped brace improves the stabilization level and immobilization of clavicle. Internal part of orthosis is lined with soft cotton terrycloth laminated with soft foam in order to provide optimum comfort to the patient.
Torso support AM-PES-04 is made of innovative materials Active3D™ and UniComfort™.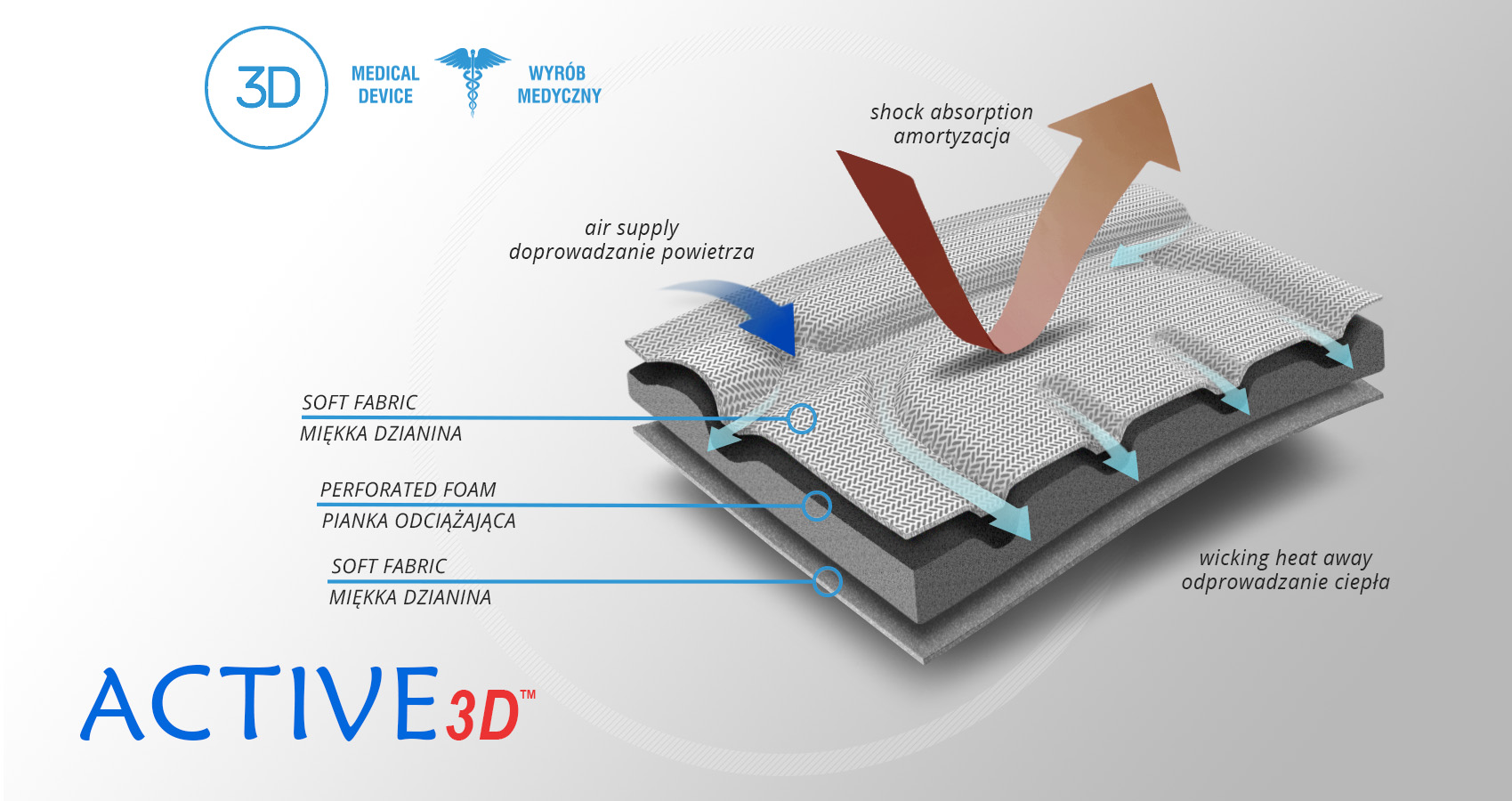 Active3D™ is thermoformed fabric made of special foamed, cell-closed designed material. It reduces the pressure on the body or any abrasions made by orthopaedic stays and aluminum splints. It is fully waterproof fabric and does not absorb sweat. It's easy to clean. Due to its features, the fabric is an excellent product for making medical orthopaedic braces and orthoses. ACTIVE 3D™ has various external self-gripping layers. Our material has special, thermoformed properties and may be shaped according to the functional goals of the final braces.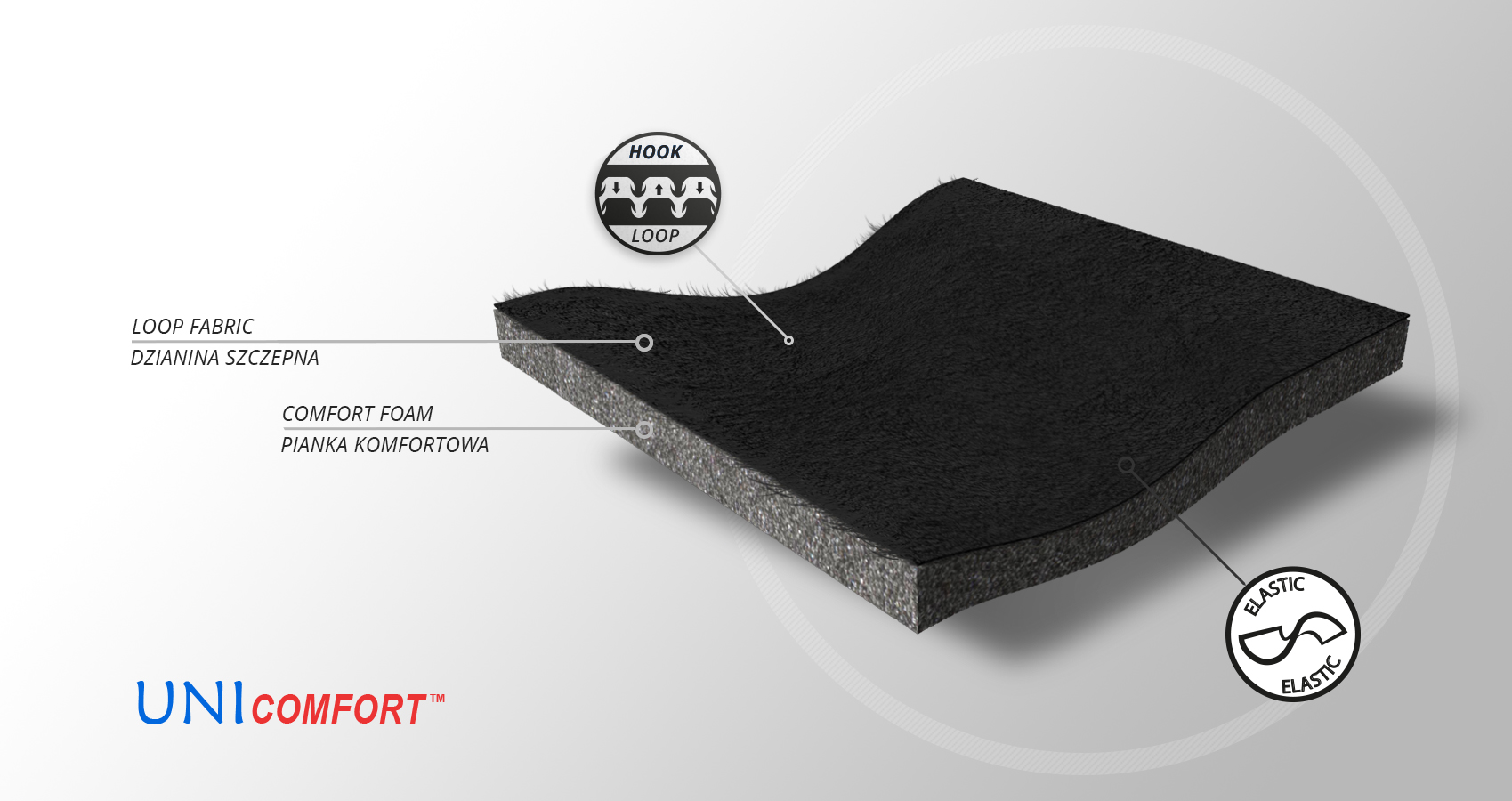 UniComfort™ is an universal and very comfortable lamination using to produce of lightweight medical devices. This is 2-layered fabric consists of polyamide self-gripping layer and comfort foam. This self-gripping function allows to fit our devices precisely. There is possible to cut away the excess material of UniComfort™ for perfect fitting.
Indications
-instable fractures of Clavicle
-before and after surgery
-recommended to managing clavicle fractures and scapular separation
-for posture correction of shoulders
Available sizes
| | | |
| --- | --- | --- |
| Size | Chest circumference | How to measure |
| Universal | min 70 – max 120 cm | |
Total height of the product.
Back: 16 cm
Shipping costs The price does not include any possible payment costs
Product reviews (0)