Double Hernia Belt
Availability:
OUT OF STOCK
Description
DOUBLE HERNIA BELT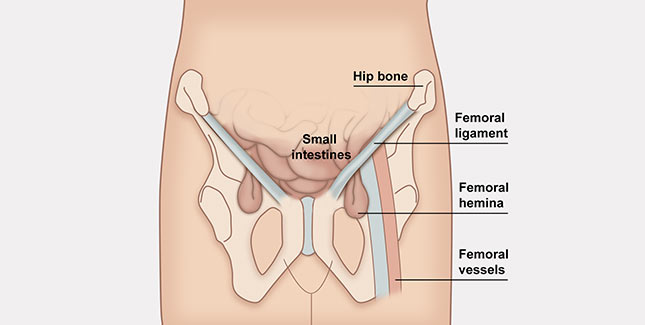 Hernia is a serious condition because can causes intestinal necrosis. Every internal organ has own place and function. The abdominal wall (muscles, ligaments) maintain them in the required position providing their proper working. The intraabdominal pressure increases during laughing, coughing or eliminating. In this situation the muscles work more creating the abdominal press. If some part of the abdominal wall is weaker, it starts delaminating and ruptures making the celoschisis where the bowels can cram. In this situation the hernia occurs.
Product description
In this case, when the surgery can wait, the AM-2PP hernia belt is the best solution.
The belt is made of elastic, friendly for skin material AirRubber III™ and is equipped with anatomic inguinal pelottes.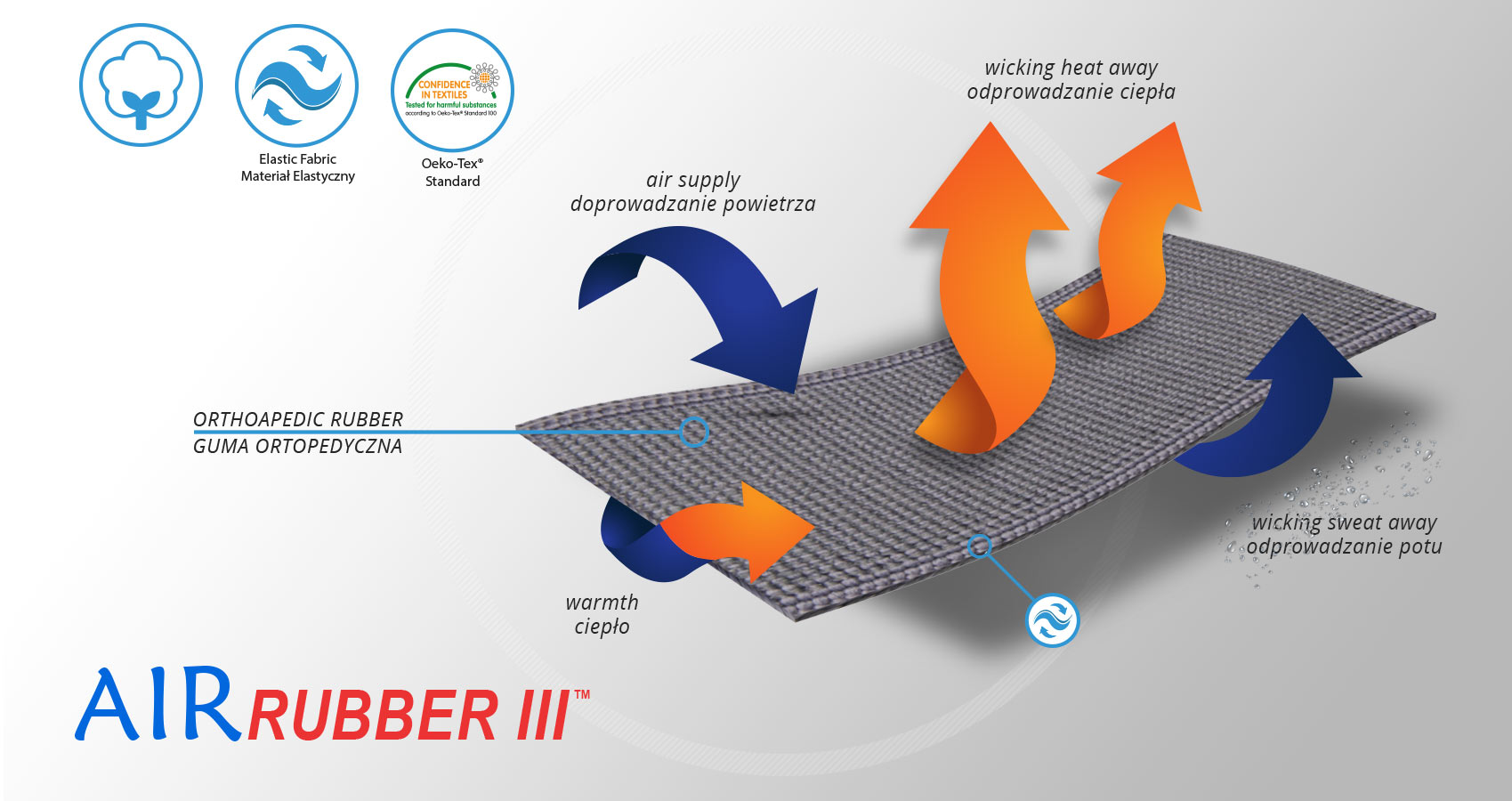 AirRubber III™ has unidirectional elasticity. It can be stretched, increasing the length, not width, what improves compression. Between the braids air flows freely and skin can breathe. In addition in high compression, these rubber braids provide a gentle massage for skin. Our orthopedic rubber is very friendly for skin.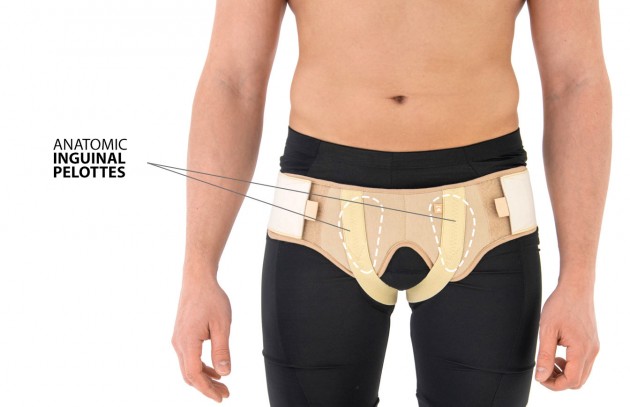 In addition, the belt holds inguinal strap which stabilizes it on the body precisely. The hernia belt can be used by women and men.
Purpose of use
limits existing inguinal hernias (right and left)
as an prevention the groins after surgeries when the muscles and ligaments are weaker
chronic supports existing small both (right and left) inguinal hernias when the patient is not operable
Not use in case of irreducible hernias, because the inguinal pelotte can cause intestinal wall impairment!
Available sizes
Size
Hip circumference at the widest point
How to measure
S
86 – 94 cm
(33,9″ – 37″)
M
94,5 – 102 cm
(37″ – 40,2″)
L
102,5 – 110 cm
(40,2″ – 43,3″)
XL
110,5 – 125 cm
(43,3″ – 49,2″)
2XL
125,5 – 140 cm
(49,2″ – 55,1″)
:
Total height of the product:
front: 14 cm (5.5″)
rear: 8 cm (3,15″)
Shipping costs The price does not include any possible payment costs
Product reviews (0)