€11.94 €4.08
Close High Abdominal Belt
€13.31 €4.08
Foot Drop Brace With BOA System
Availability:
OUT OF STOCK
Description
FOOT DROP BRACE
Foot drop
A normal gait pattern is crucial for walking. In correct case the knee extends such that the lower leg swings forward with the foot flexed and raised upward (dorsal flexion) in order to clear the ground. Unfortunately, due to injuries or neurological disorders, the peroneal nerve is damaged or paralysed and the front part of the foot cannot be lifted. This causes the toes to drag along the ground while walking and this condition is called 'foot drop'. The nerve may be damaged in many ways: after car or sport accident, due to diabetes, stroke or congenital disease such as cerebral palsy.
To avoid dragging the toes, people with foot drop may lift their knee higher than normal or they may swing their leg in a wide arc. This situation may cause serious knee, hip and spinal joints strain.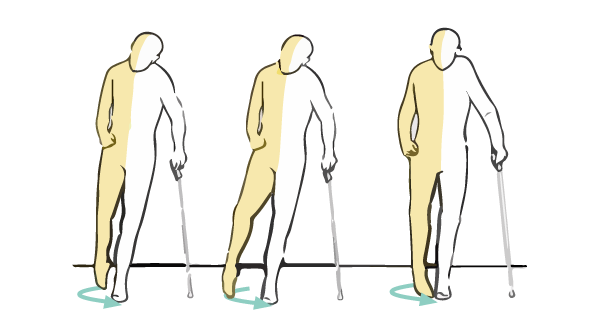 The treatment of the foot drop is not easy. If the nerve was damaged due to injury or accident, it may be managed with surgery. However, if the foot is dropped due to brain problems (stroke, CP, etc.), the problem with raising the foot may be chronic. Because of this, the most effective and the fastest way of treatment is using professional foot drop brace AM-OSS-21/CCA.
Product's description
AM-OSS-21/CCA brace is an excellent product for foot drop treatment. The brace is lightweight and comfortable. It provides immediate effect.
Our brace AM-OSS-21/CCA is the best product on the market. BOA® Fit System improves the foot lifting and provides correct gait pattern.
The brace is made of lightweight and skin-friendly thermoformated fabric Active3D™.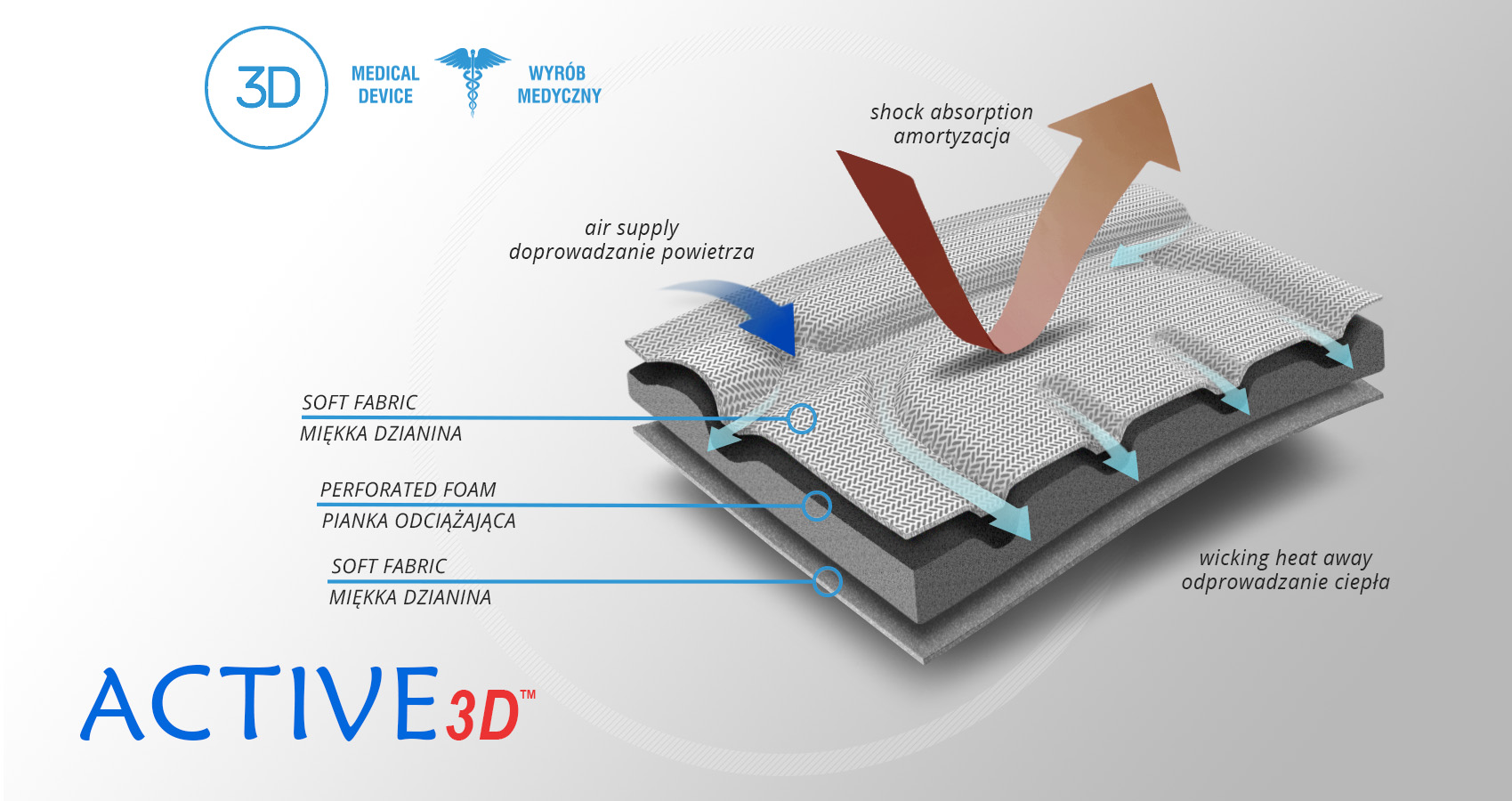 Active3D™ is thermoformed fabric made of special foamed, cell-closed designed material. It reduces the pressure on the body or any abrasions made by orthopaedic stays and aluminum splints. It is fully waterproof fabric and does not absorb sweat. It's easy to clean. Due to its features, the fabric is an excellent product for making medical orthopaedic braces and orthoses. ACTIVE 3D™ has various external self-gripping layers. Our material has special, thermoformed properties and may be shaped according to the functional goals of the final braces.
Optimal length provides 1 universal size with wide range of circumferential adjustment.
Our foot drop brace AM-OSS-21/CCA is easy and fast to apply. You can only wrap the brace around the ankle, attach the BOA® Fit System to the shoe and tight the dial. BOA® Fit System provides required level of foot's lifting. With our brace every step is easy and the gait pattern is improved. The more you tight the dial, the more your foot will be raised. 
The foot drop brace AM-OSS-21/CCA is made according to our rule MiniMax (minimum device – maximum effect). It's small and invisible under the clothing.
From now on, everybody can reduce the foot drop symptoms and enjoy everyday life.
Purpose of use
• limited dorsiflexion
• extensor muscles weakness and spasticity as an result of: stroke, SM, CP, common peroneal nerve dysfunction etc.
• diabetes
• injury and trauma
Available sizes
Size
Ankle circumference
How to measure
Universal
min 20 – max 30 cm
min 7,9″ – max 11,8″
Total height of the product: 10 cm (3,9″)
Fits for both legs.

BOA® FIT SYSTEM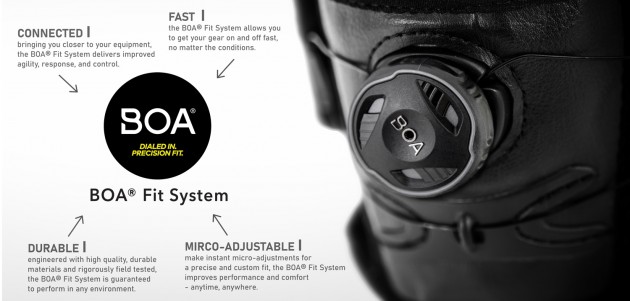 DIAL IN TO FAST, EFFORTLESS, PRECISION FIT.
Delivering fit solutions purpose-built for performance, the BOA® Fit System is integrated in products across snow sports, cycling, hiking/trekking, golf, running, court sports, workwear, and medical bracing. The BOA® Fit System is engineered with high quality, durable materials that are rigorously field-tested for a micro-adjustable connection that's built to perform. Each unique configuration is engineered for power without compromising precision in order to deliver a seamless connection between equipment and body. BOA®'s dial and laces are guaranteed for the lifetime of the product on which they are integrated.
Oprional equipment
Product reviews (0)