Close High Abdominal Belt
€13.31 €4.08
€11.94 €4.08
Description
HALLUX VALGUS BRACE
Product description
Hallux valgus is called hallux or bunion for short. Bunion (Hallux vulgaris) is the deformity based on lateral deviation of the great toe, connected with the joint at the head of the big toe. It occurs in women very often.
During this abduction of the head of the first metatarsal, the big toe is set at the rest toes. In the joint is inflammation and bursitis. It causes joint degeneration, foot deformation and pain.
The main reason of this condition is genetics and sex (women). It's connected with foot structure and tendons and ligaments flaccidity. Furthermore, the obesity and high heels cause the bunion also. High heels are unfavourable because set the foot in unnatural position and cause excessive loading on the heads of the metatarsals.
Symptoms of bunion is pain around the big toe and medial foot during walking. The pain in the bunion area occurs in the night also. Also, flat foot (the transversal arch of the foot collapsing) occurs very often.
Our bunion brace AM-OP-01 consists of soft big toe cover and strap behind the heel. It helps you prevent against the hallux and start treatment very early. You can wear it in your shoes even all day without limiting the foot functionality. It is professional medical device which supports your bunion during performance.
At home, you can use special bunion splint AM-OP-02 which stabilizes the big toe precisely.
The brace is made of UniPren.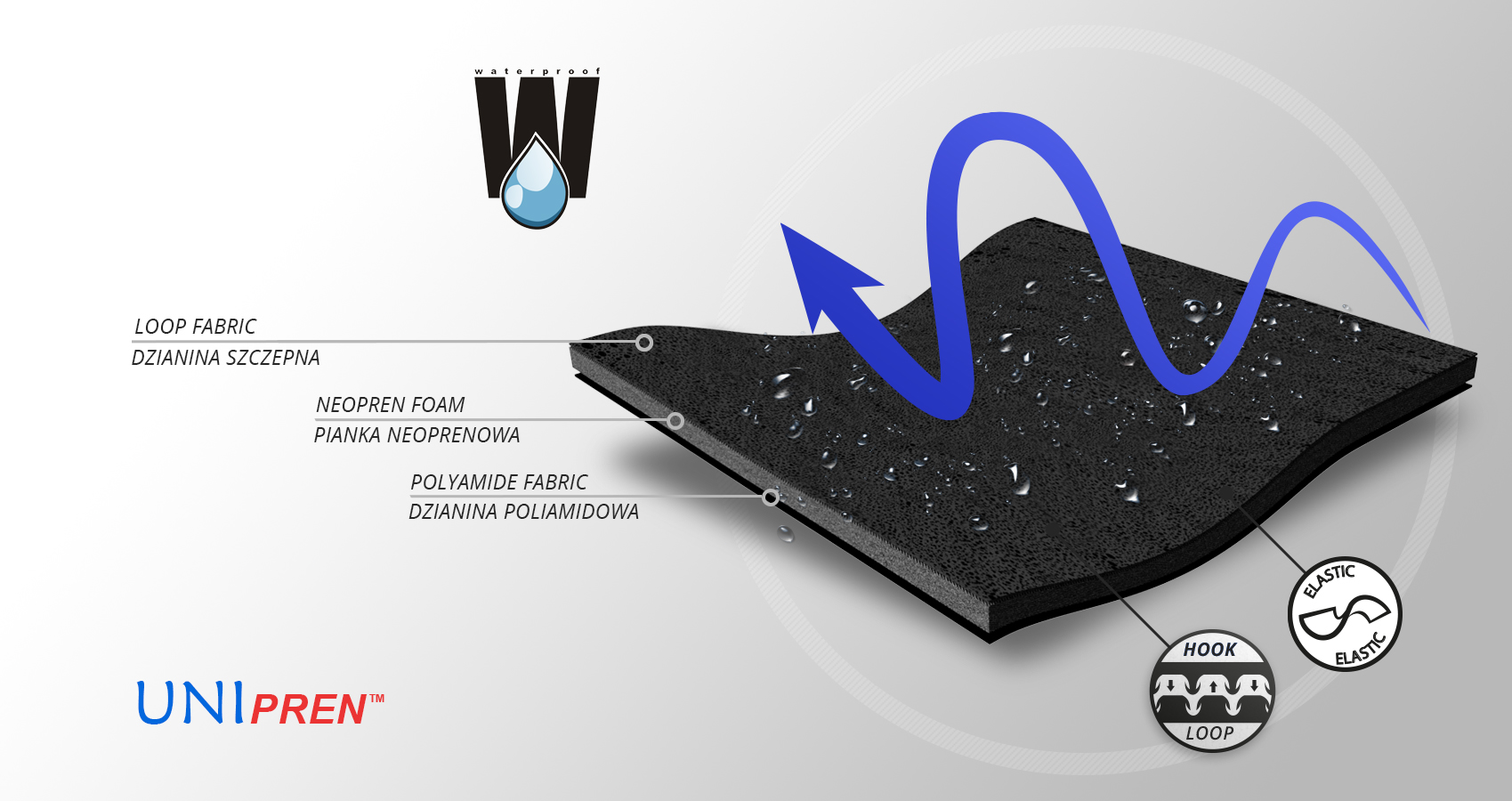 UniPren™ is universal 3-layered fabric made of external elastic polyamide self-gripping layer and internal perforated neoprene foam with elastic jersey. Foam's perforation improves the air circulation and maintains great skin's condition. Our fabric is soft and elastic and not knitted, what prevents skin against the skin abrasions in the compression zones. The braces made of UniPren provide the best stabilization in market. Self-gripping function of UniPren allows to fit the brace precisely. WATERPROOF MATERIAL.
Available sizes
Size
Length of 1st metatarsal bone to heel
How to measure
Single size.
min 15 cm – max 30 cm
(min 5,9″ – max 11,8″)
Right and left foot specific.
Total length: 43 cm (16,9″)
Shipping costs The price does not include any possible payment costs
Product reviews (0)