Close High Abdominal Belt
€14.01 €4.30
€12.57 €4.30
High Dorsolumbar Back Support With Double Closure Panels
Description
HIGH DORSOLUMBAR BACK SUPPORT WITH DOUBLE CLOSURE PANELS
Product description
Dorso-Lumbar back support AM-WSP-07 with double closure panels was developed in order to improve the stabilization level on dorso-lumbar area of spine, maintaining comfort and its functionality for the patient.
The Orthosis is made of AirRubber™.
AirRubber™ has unidirectional elasticity and it's breathable. This lamination is perforated. Between the braids air flows freely and skin can breathe. In addition in high compression, these rubber braids provide a gentle massage for skin. Our orthopedic rubber is very friendly for skin.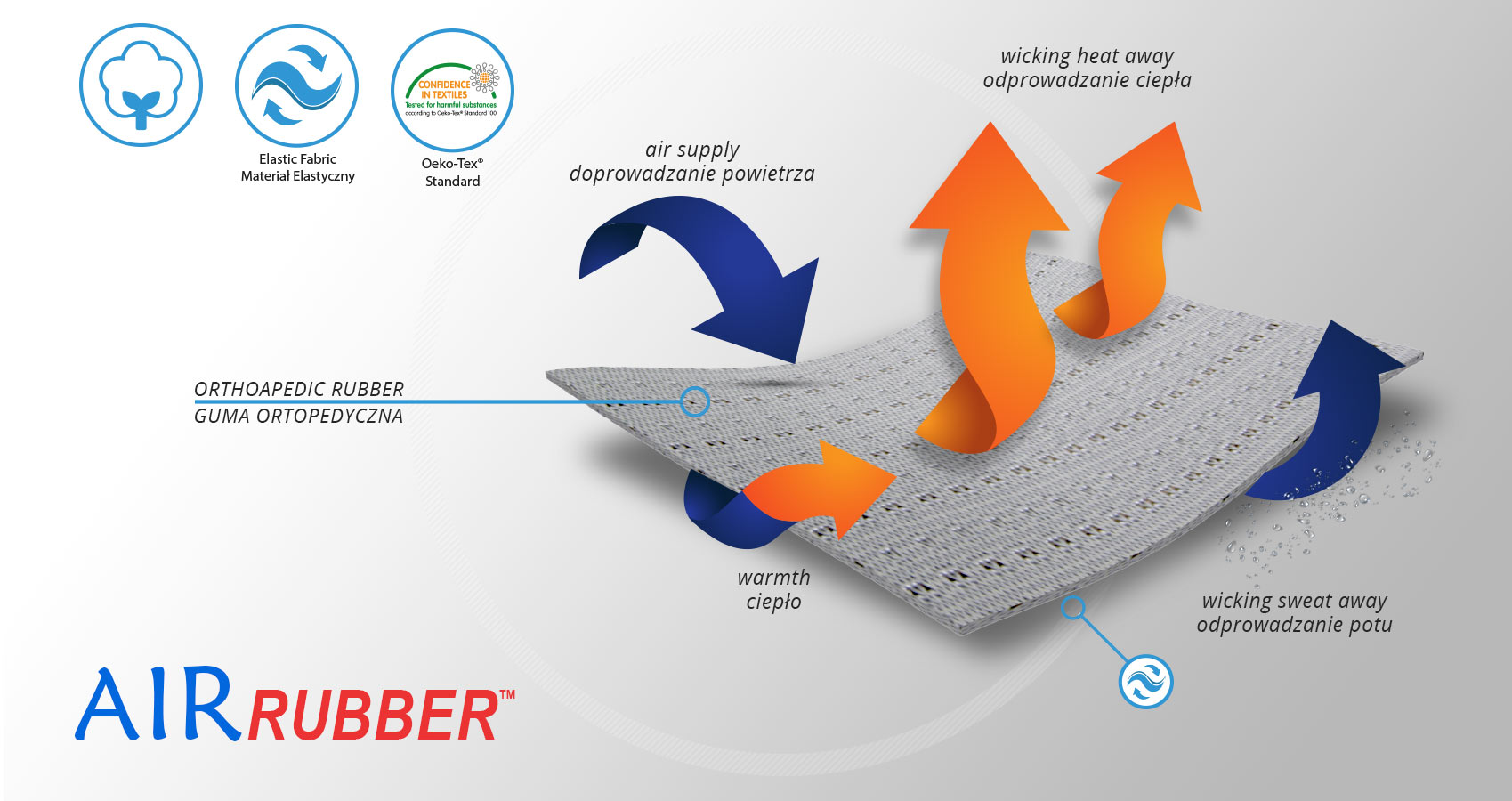 The Orthosis is provided with anatomically shaped metal stays (sweat-resistant coating), which quantity depends on the size; 4 or 6 metal stays in the Back.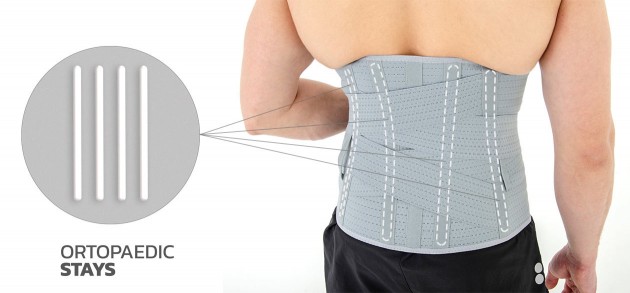 The Front Panel closure is composed of four independent closures, made in semi-rigid medical laminate covered by velcro adherence textile and soft cotton terry-cloth in contact with the skin of patient. The Double closure construction makes the orthosis easy-fitting to different body shapes. (Especially recommended for women).
An asymmetric closure allows the perfect fitting on the patient body. The panel of closure is made of velcro laminate with comfortable semi-rigid foam located inside and plastic stays in the front. The system GRIP & OPEN makes the orthosis easy to assemble and disassemble.
In order to improve the functionality of the product, the orthosis is equipped with two sets of two-layer elastic stays, which offer high stabilization and support on dorsal and lumbar area.
Optionally, the orthosis AM-WSP-07 could be provided with:
-TLSO Attachement – used for maximum stabilization of spine up to T7
Properties
- PATIENT-FRIENDLY PRODUCT – The lumber support is made of cotton orthopaedic rubber containing mainly cotton which is neutral to the skin.
- HIGH EFFECTIVENSS OF STABILIZATION – thanks to the anatomically shaped stays and set of tightening tapes it was possible to achieve very effective stabilization.
- SAFETY – the front securing tapes increase the safety of usage of the product and eliminate the possibility of the uncontrolled opening of the device.
- COMFORT OF USAGE – the product is light and comfortable to use.
Indications
- Pre- and Post-Surgical Stabilization
- Degenerative Spinal pathologies on Lumbar area
- Disc Hernia
- Lumbar Muscles and Ligamentous Strains and Sprains
- Postural Support
- Chronic Low Back Pain
- Rehabilitation and Prevention
Available sizes
Size S is available while stocks last. The other sizes are in constant production.
Size
Waist circumference
How to measure
M
75-85 cm
(29,5″-33,5″)
L
85,5-97 cm
(33,5″-38,2″)
XL
97,5-110 cm
(38,2″-43,3″)
XXL
110,5-125 cm
(43,3″-49,2″)
XXXL
125,5-145 cm
(49,2″-57,1″)
Total height of the product:
front: min 22 cm (8,7″) – max 30 cm (11,8″)
rear: 33 cm (13″)
Shipping costs The price does not include any possible payment costs
Product reviews (0)