High Lumbo-Abdominal Belt With Orthopaedic Stays (HT. 30cm)
Availability:
OUT OF STOCK
Description
HIGH LUMBO-ABDOMINAL BELT WITH ORTHOPAEDIC STAYS (HT. 30 CM)
The product is available while stocks last
Product description
Belt AM-PLBW should be used when patient needs support for abdominal wall. The belt relieves the lumbar spine pain, supports the abdominal wall and improves patient's motor abilities. The brace is 30 cm high and made of orthopaedic rubber, which fits to every body size and stabilizes the lumbar backbone.
The belt is made of airy high quality fabric.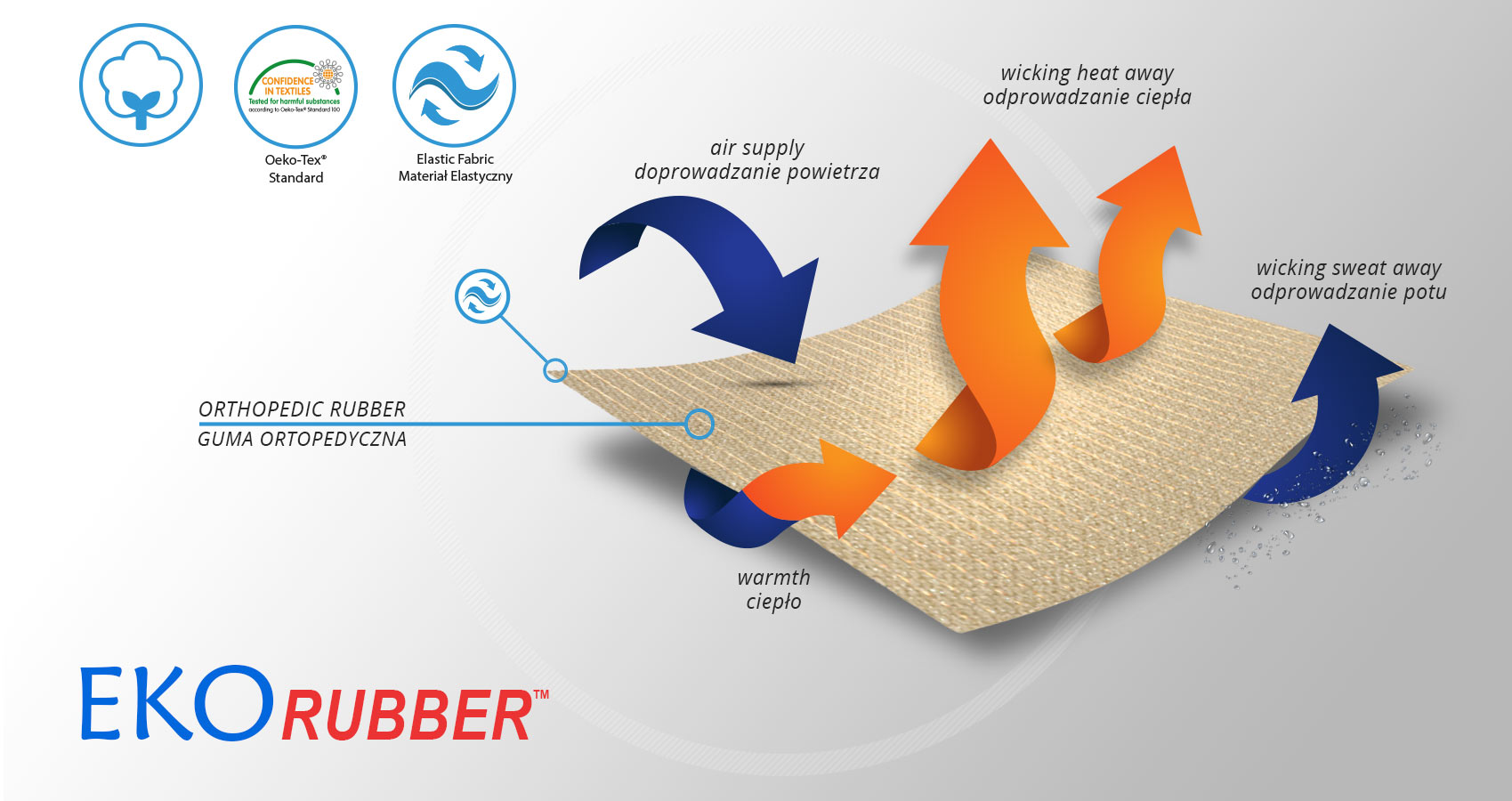 EkoRubber™ is ecological, cotton, firm and soft orthopedic rubber with high elasticity. It can be stretched easy and fit precisely. EcoRubber consists of skin-friendly cotton. Between the braids air flows freely and skin can breathe. In addition in high compression, these rubber braids provide a gentle massage for skin. Our orthopedic rubber is very friendly for skin.
The orthopaedic stays stabilize lumbar spine and support the abdominal wall. The belt has analgesic properties by maintaining proper temperature and compression.
Purpose of use
The belt AM-PLBW should be applied in case of:
1. Severe painful syndrome of the lumbosacral spine
2. Lumbosacral spine degeneration
3. Lumbar discopathy
4. After surgeries
5. After cast immobilization in the lumbosacral spine
6. Stressed lumbosacral spine
7. After lumbosacral spine and abdominal muscles injuries
8. Prophylactically in physical activity
Available sizes
Size
Waist circumference
How to measure
S
65-75 cm
M
75-85 cm
L
85-97 cm
Height: 30 cm
Product reviews (0)