Currency / Währung
LOWER BACK PAIN RELIEF SUPPORTAM-SO-07
Availability:
ask for availability
Dispatched within:
48 hours
add to wish list
* - Field mandatory
Description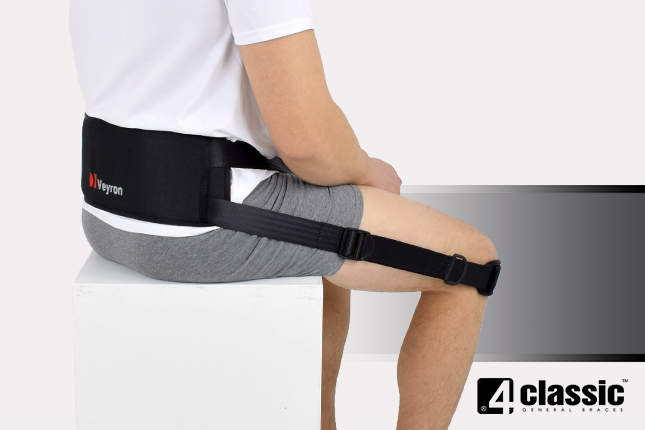 Lower back pain in sitting position
Nowadays, we can't imagine to live without computers. Mostly jobs require to work in sitting position. Regular computer users perform 50,000 to 200,000 keystrokes each day. Under certain circumstances and for vulnerable individuals, frequent computer use that involves awkward postures, repetition, and forceful exertions may be related to nerve, muscle, tendon, and ligament damage. Sitting is a static posture that increases stress in the back, shoulders, arms, and legs, and in particular, can add large amounts of pressure to the back muscles and spinal discs.
Maintaining slouching posture reduces natural spinal curves and stretches muscles, nerves and ligaments. Furthermore, the pelvic tilts backward and causes sacroiliac joint dysfunction.

Does sitting always mean pain?
Of course not!
All you need is to use our lower back support VEYRON providing excellent ergonomic position.
Lower back pain relief support VEYRON (AM-SO-07) will be your best friend in day-to-day deskbound activities.
The support is equipped with durable lumbar pad made of plastic with comfort foam and covered with cotton layer withOeko- Tex ® Standard 100. Such construction provides high comfort of use.
The lumbar pad is connected with firm safety belts, equipped with knee pads, pulling buckles and center buckle. Safety belts are places over the knees and pulled with strap ends. As more as you tighten the length of the belts on both sides, as more your lower back will be pulled forward. Center buckle prevents against slipping the belts. 
How does it work?
Knee pads produce a net force acting on your lumbar area, maintaining the spine in upright position. The force pulls your lower back forward and assists you to sit upright naturally.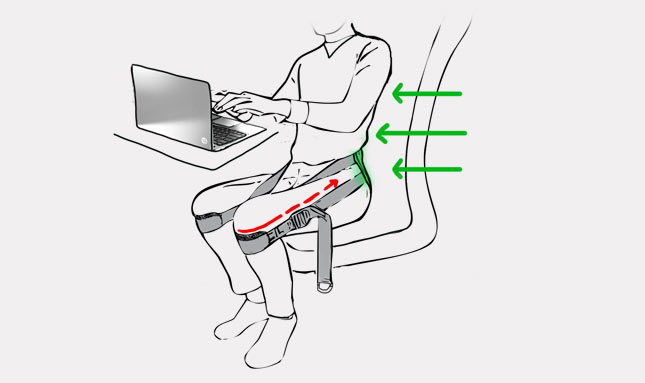 Furthermore, lower back support VEYRONtilts your pelvic forward, providing optimal sitting position and relieving sacroiliac joints. 

How can I use VEYRON support?
It's very easy! All you need is to follow 5 steps below: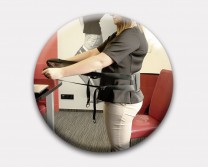 Slide lumbar pad behind your lower back while standing up.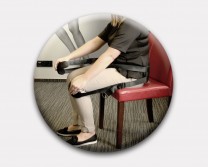 Sit down and place knee pads under your kneecaps.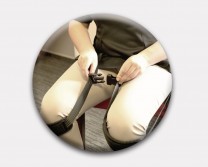 Fasten the center buckle.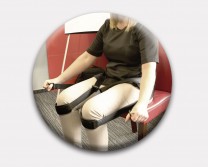 Bend and lift your knees slightly and pull both strap ends.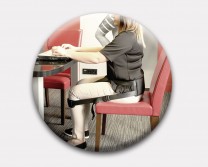 Enjoy your great upright position and sit without pain!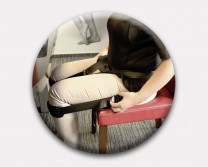 To remove VEYRON support all you need is to release the center buckle and lift-off the belts from the knee completely.
Why VEYRON support is better than ordinary lumbar backrests?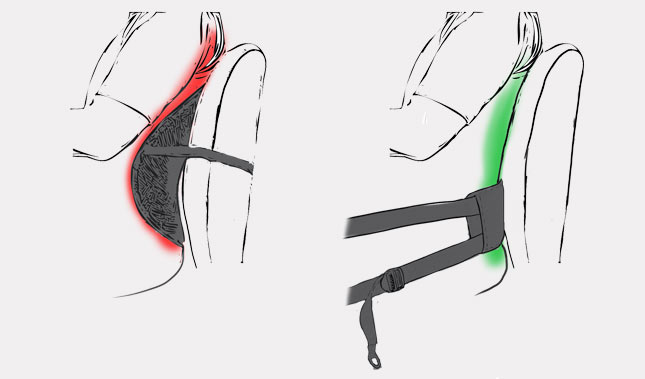 Pain relief support VEYRON keeps your upright position actively. Muscles don't leaning against the back rest and are active all the time. It makes your back stronger and prevents against the further conditions, such as discopathy or spondylolisthesis!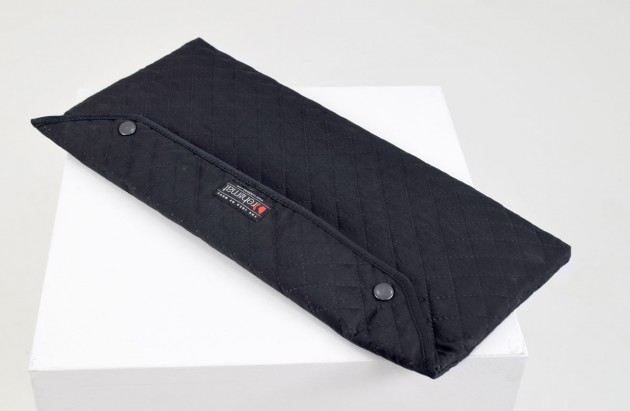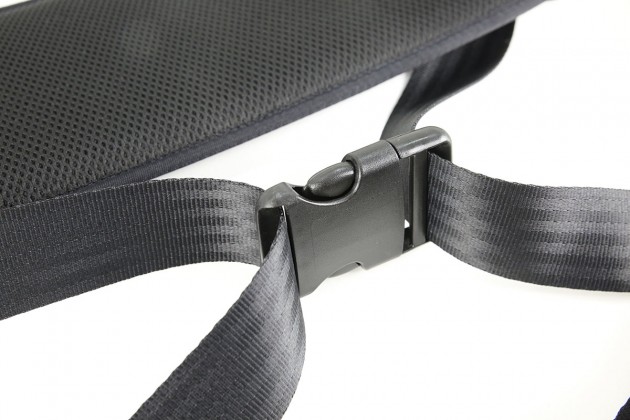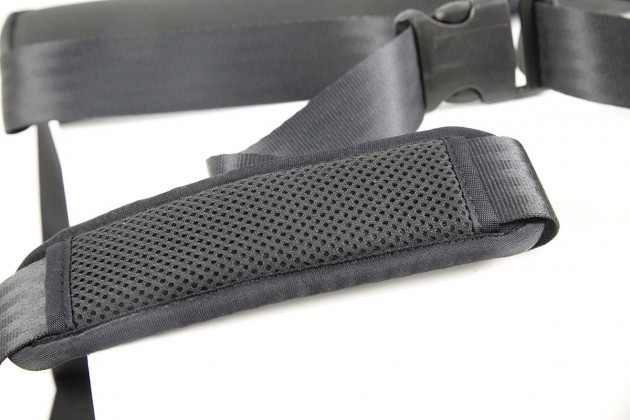 Purpose of use
Long-term sitting position (office, car)
"Round back" (kyphotic spine)
Flat back
Stressed spine
Discopathy (slipped disc)
Technical data
| | |
| --- | --- |
| Side | Universal |
| Warranty | 12 months |
Product reviews (0)