Currency / Währung
NEW
Lower limb support AM-TUD-KD-03
Availability:
ask for availability
Dispatched within:
48 hours
add to wish list
* - Field mandatory
Description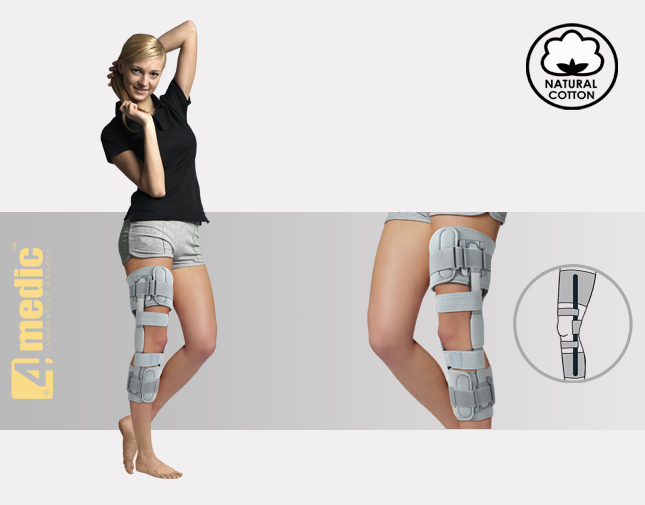 DO YOU HAVE DISPROPORTION BETWEEN THIGH AND CALF CIRCUMFERENCES? DO YOU NEED THE LOWER LIMB IMMOBILIZER BUT NO SIZE IS PERFECT?
TRY OUR IMMOBILIZER AM-TUD-KD-03 AND SEE HOW SIMPLE IT IS!
Knee immobilizer AM-TUD-KD-03 is the innovative approach to brace's constructions. It has universal circumference so you can fit it precisely. Also, as an professional client, you can reduce your stocks value.
Our device is equipped with anatomic-shaped side splints with Velcro and you can attach them in the required place on the brace. Also, there are circumferential straps and universal above and below straps with silicone that improve stabilization and prevent against the brace sliding.
ONLY 4 STEPS FOR PERFECT FITTING!
How does it work?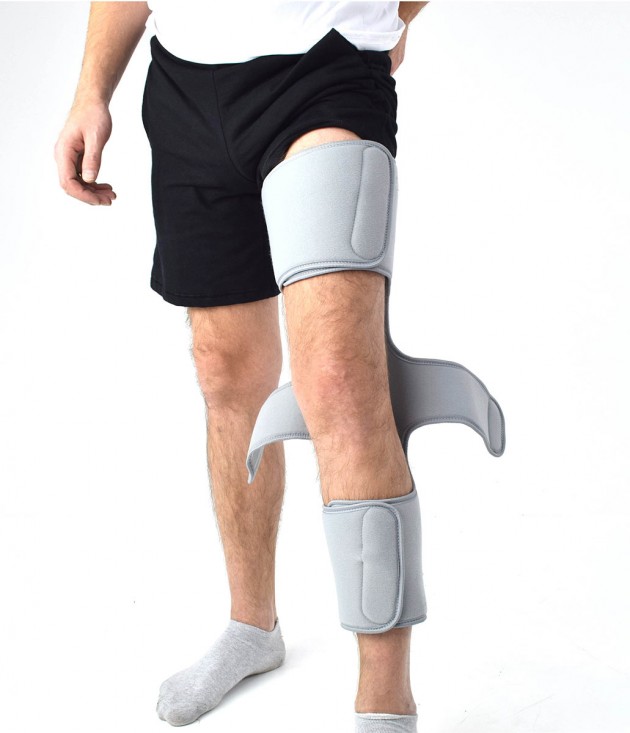 Close the soft part of the brace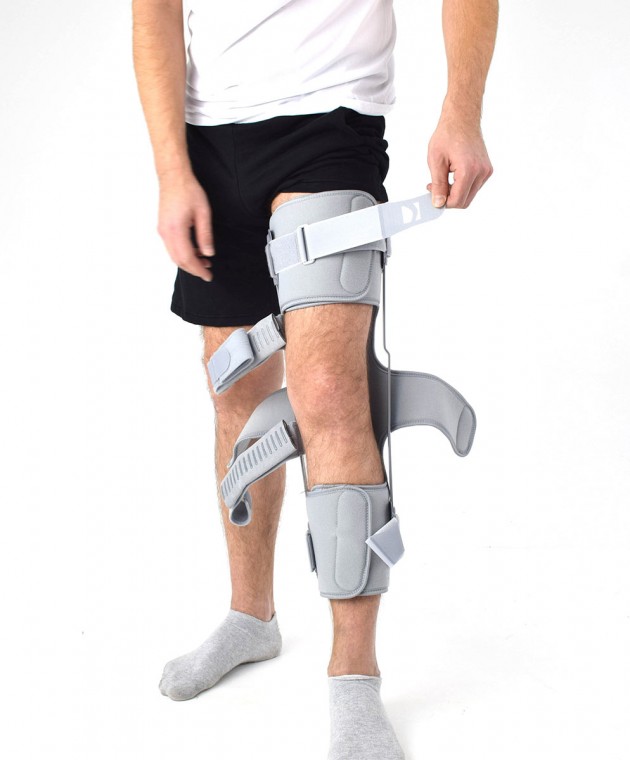 Attach the splints in the required position and close the straps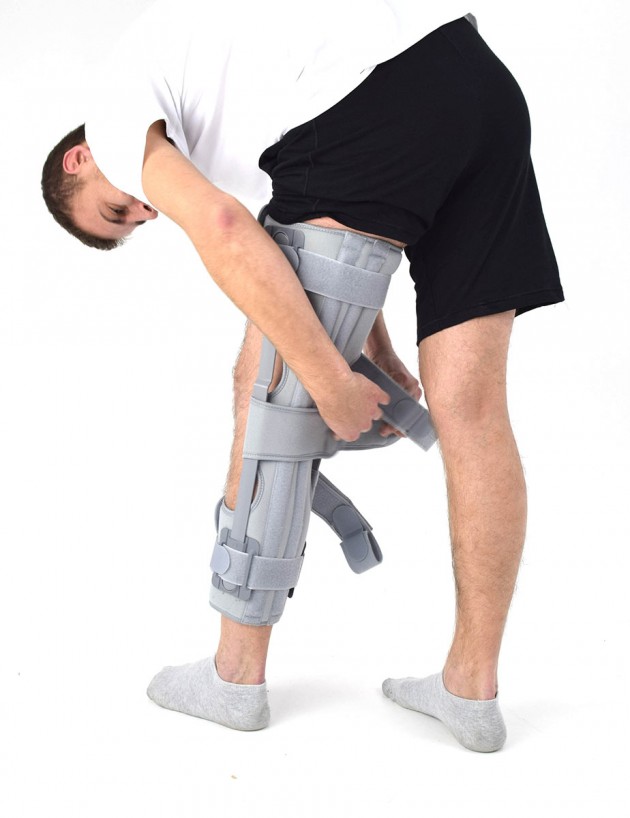 Protect your condyles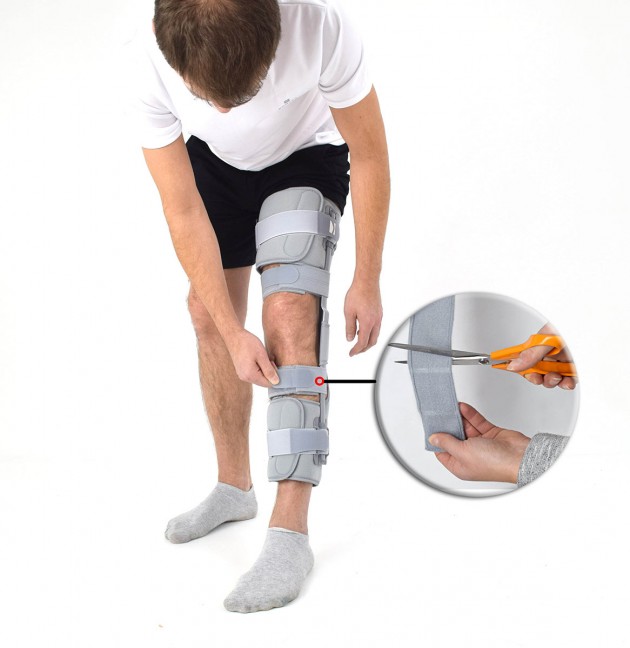 Adjust, by cutting, required circumference of above and below straps with silicone
Knee immobilizer is made of comfortable self-gripping fabric ActivDistance II.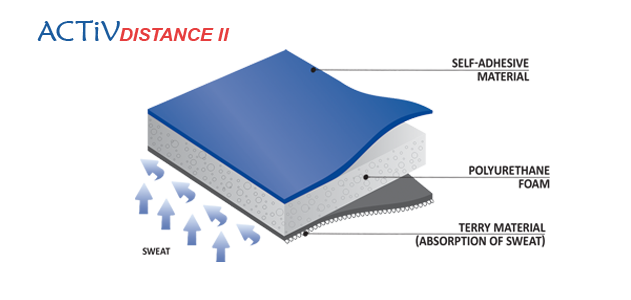 Anatomic-shaped soft sleeve is equipped with two rear splints for better stabilization and hyperextension control.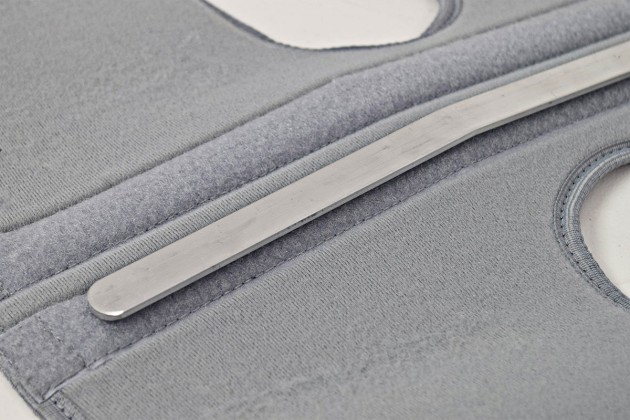 Our knee immobilizer AM-TUD-KD-03 is the best brace for after injury and po-op immobilization.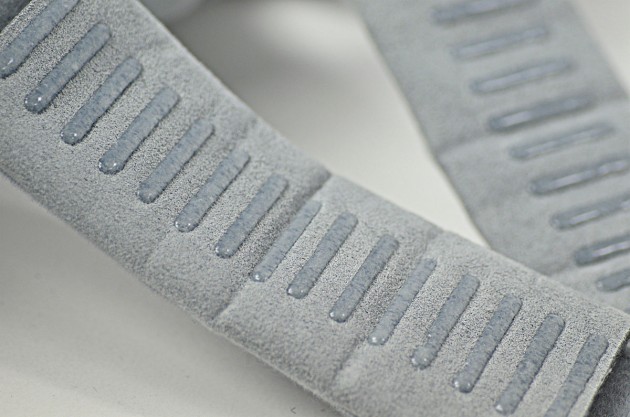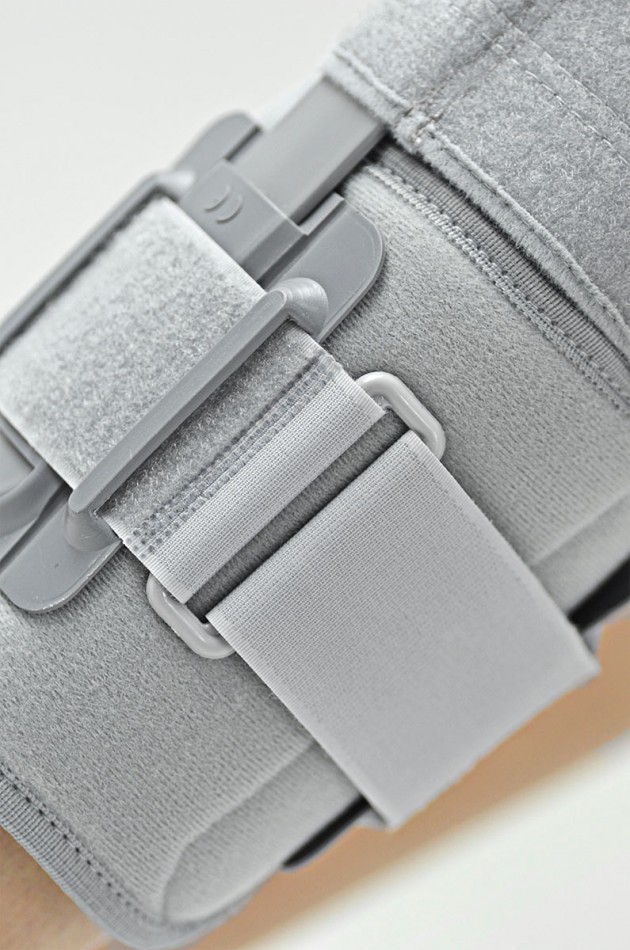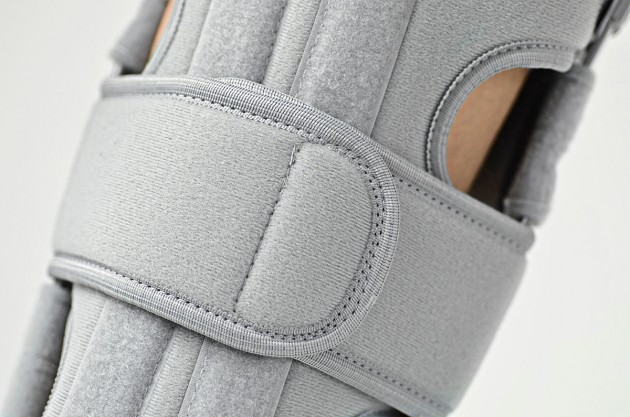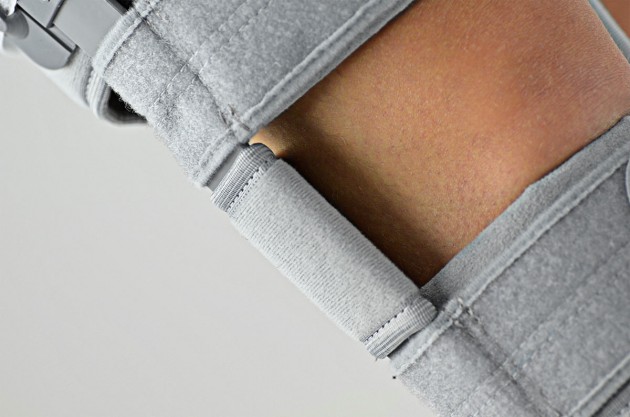 Knee immobilizer AM-TUD-KD-03 should be applied in case of:
knee dislocation,
knee twist and sprain,
side instability of the knee joint,
knee ligaments LCL, MCL and ACL injuries,
knee ligaments reconstruction,
other surgeries (orthopedic)
Setting up

Technical data
| | |
| --- | --- |
| Color | Grey |
| Side | Universal |
| Latex free | Yes |
| Warranty | 12 months |
| Gender | Unisex |
| One size | No |
| Indications | knee dislocation, knee twist and sprain, side instability of the knee joint, knee ligaments LCL, MCL and ACL injuries, knee ligaments reconstruction, other surgeries (orthopedic) |
Product reviews (0)