Close High Abdominal Belt
€14.01 €4.30
€12.57 €4.30
Osteoporosis Back Orthosis
Availability:
ONLY FEW IN STOCK
Description
OSTEOPOROSIS BACK ORTHOSIS
Osteoporosis
Osteoporosis means thinning bones what results in spinal fractures. Risk factors are female sex, low body weight, aging, some medications and smoking. The best preventing is vitamin D, calcium and exercises. Besides, the best treatment and support provides our back orthosis for osteoporosis AM-PES-06.
Product's description
Back brace AM-PES-06 is made of skin friendly and breathable material ProFit and equipped with anatomic shaped spiral bonings. It 's designed for keeping vertebral extension in osteoporosis and strengthening of the core musculature.
It should be used in case of physical activity in people who may suffer from osteoporosis. In case of bone's density lost, the vertebrae change their shape for wedge and burst. It results in many painful fractures.
When you wear our AM-PES-06 back brace which is equipped with anatomic-shaped spiral bonings, your spine is off loaded. The overloading forces are cumulated in these stays what supports the backbone and its structures and prevents against the fractures.
The back orthosis with shoulder straps keep the spinal extension prevent against the wedge (compression) fractures and improves breathing and blood circulation.
The brace is made of skin friendly and breathable material ProFit: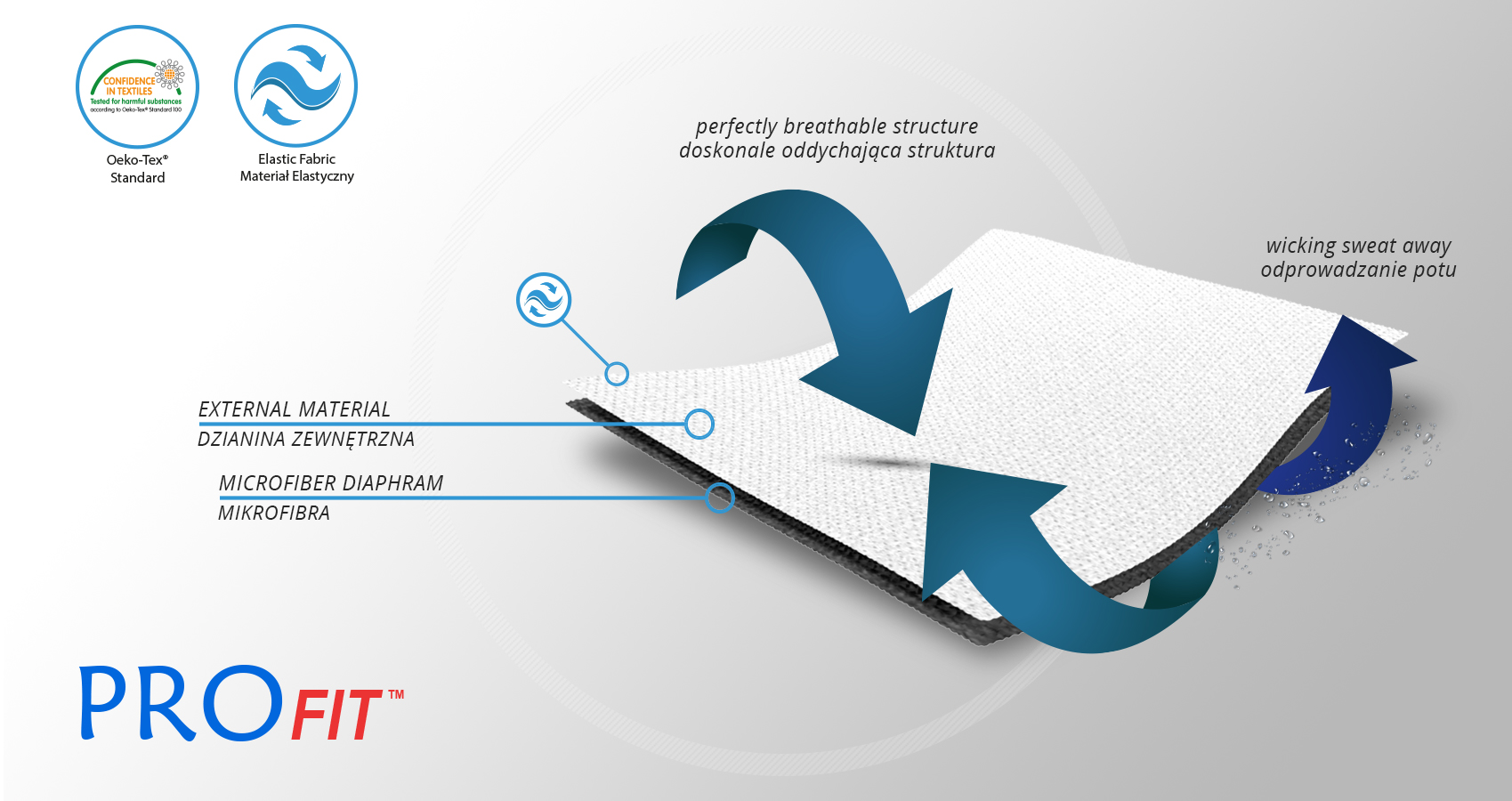 ProFit™ is a double-layer fabric that is elastic in all directions and fits to limb precisely. The external side is made of spandex providing excellent compression and absorbs muscle shocks in physical activity. The internal side consists of microfibre, cotton and elastane what makes it skin-friendly, breathable and provides velvet softness. ProFit™ is friendly and neutral for the skin and has Oeko-Tex Standard 100 certificate.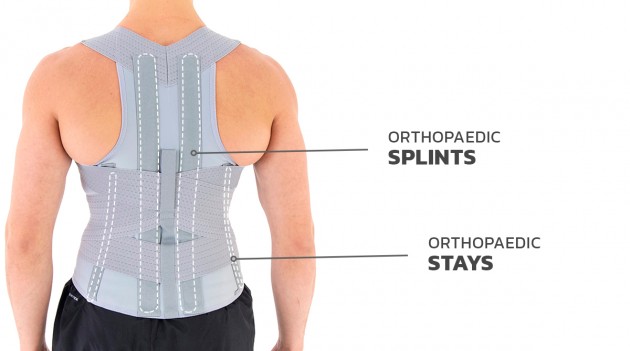 Purpose of use
osteoporosis
deformed vertebrae
acute Back Pain
spondylolithesis
spondylolysis
spine Instability
disc Hernia
degenerative Spinal pathologies
pre- and post-Surgical Stabilization
rehabilitation and Prevention
Available sizes
Size
Waist circumference
Height (A)
How to measure
S
65-75 cm
(22,6″-29,5″)
43 cm
(16,9″)
M
75-85 cm
(29,5″-33,5″)
46 cm
(18,1″)
L
85-97 cm
(33,5″-38,2″)
49 cm
(19,3″)
XL
97-110 cm
(38,2″-43,3″)
52 cm
(20,5″)
XXL
110-125 cm
(43,3″-49,2″)
55 cm
(21,7″)
XXXL
125-145 cm
(49,2″-57,1″)
Size
Total height of the product
front
rear
S
20 cm (7,9″)
47 cm (18,5″)
M
50 cm (19,7″)
L
54 cm (21,3″)
XL
57 cm (22,4″)
XXL
59 cm (23,2″)
XXXL
Shipping costs The price does not include any possible payment costs
Product reviews (0)