€9.33 €4.17
Close High Abdominal Belt
€10.40 €4.17
Description
PATELLA KNEE BRACE
Patellar injuries
The sudden injures involve patella dislocation and fracture. The patella dislocation is the result of the ligaments weakening and it's connected with haemorrhage. The kneecap moves usually to the knee lateral side. The fracture might be caused by direct blow (e.g. kicking into knee or fall onto knee) or indirectly by sudden contraction of quadriceps muscle. This kind of injuries occur in every sports and can lead to chronic patellofemoral instability.
Our patella knee brace AM-OSK-Z is highly recommended to prevent against the patella dislocation.
Product description
Kneecap support AM-OSK-Z with patella donut is made of innovative and skin-friendly material, called ActivPren™.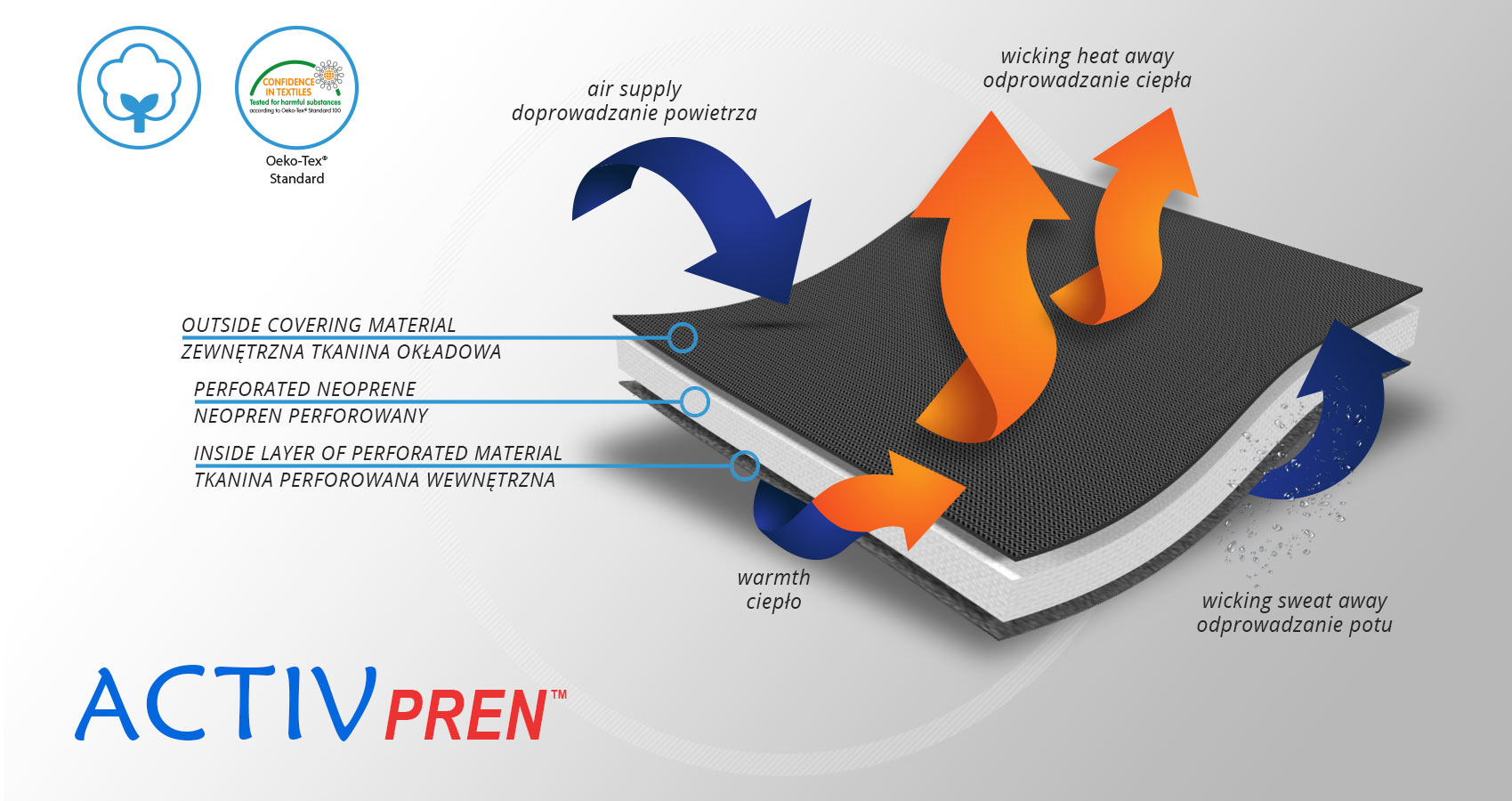 ActivPren™ is an active 3-layered fabric made of elastic jersey layer and perforated neoprene foam. This lamination is very soft and high elastic. Foam's perforation improves the air circulation and maintains great skin's condition. The skin can breathe freely and its required temperature is maintained because of AirSupply System. This material is not knitte, what prevents skin against the skin abrasions in the compression zones. Our braces, made of ActivePren are the most durable and provide the best stabilization in the market. WATERPROOF MATERIAL.
Our kneecap support AM-OSK-Z supports and stabilises injured, weak or arthritic kneecap and patellofemoral joint during occupational and sporting activities. It's equipped with anatomic-shaped patella donut and special rear and front straps providing excellent patella stabilisation. Polyamide buckles allow to adjust the level of knee compression.
Special front donut prevents against the mal-tracking of patella and helps with patellofemoral strains, sprains and instability.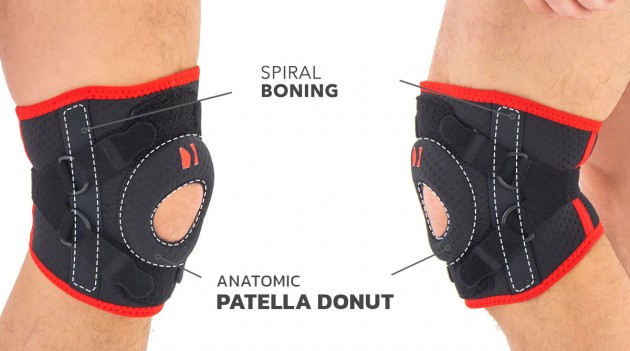 Purpose of use
AM-OSK-Z brace should be applied in case of:
patellofemoral instability
patella dislocations
kneecap fractures
chondromalacia patella
arthritic pain
Available sizes
Size
Knee circumference
How to measure
S
30-34 cm
(11,8″-13,4″)
M
34,5-38 cm
(13,6″-15″)
L
38,5-42 cm
(15,2″-16,5″)
XL
42,5-46 cm
(16,7″-18,1″)
XXL
46,5-50 cm
(18,3″-19,7″)
Total length of the product: 19 cm (7,5″)
SPIRAL BONING
Our orthopedic spiral boning is a thin wire, coiled into a spring and flattened. We use boning of various widths and wire thicknesses, which determines the strength of their stabilization. Each spiral boning has two specially profiled fittings to prevent damage of the orthosis. They are galvanically protected against corrosion by the galvanizing process, so they are resistant to water, moisture and sweat. Products equipped with bonings can be washed without removing them from the orthosis. They work in every direction, perfectly adjusting to the user's body and have a shape memory function, thanks to which they always return to their original profile. This function causes the spiral boning in the orthosis to stabilize the swollen limb immediately after the injury and after the swelling has come off.
Shipping costs The price does not include any possible payment costs
Product reviews (0)