Close High Abdominal Belt
€13.31 €4.08
€11.94 €4.08
Patellar Tracking Brace Against The Dislocation And Subluxation
Availability:
OUT OF STOCK
Description
PATELLAR TRACKING BRACE AGAINST THE DISLOCATION
AND SUBLUXATION
Patella dislocation / subluxation
Patellar dislocation is very common injury in sport, especially in women, and it's typically caused by a direct blow or a sudden twist of the leg.
There is two types of dislocation:
 Traumatic – connected with pain, haematoma and limited motion of the knee. Stretching and rupturing are the results. After injury, the dislocations are recurrent.
 Habitual – it means that every knee flexion and extension cause mal-tracking of patella into lateral side.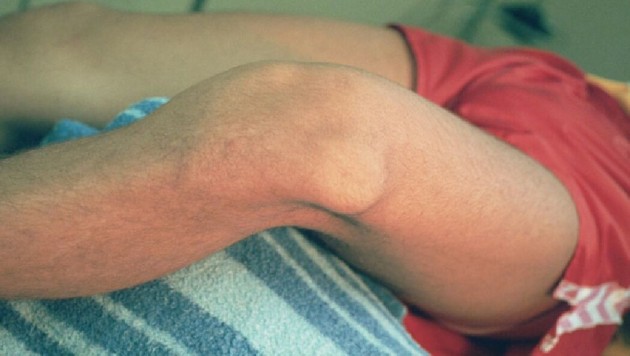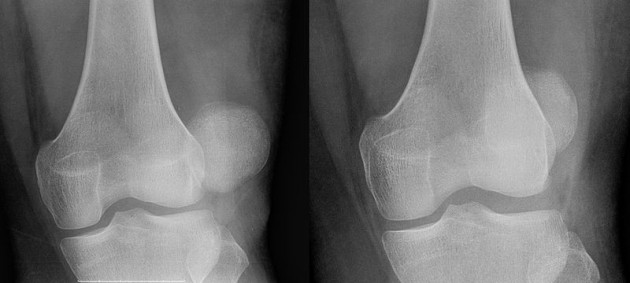 The reasons of kneecap dislocations are: knee valgus, ligaments with joint capsule laxity and when the patella sits higher on the knee than normal.
After patella dislocation, patient feels hypermobility of kneecap, hematoma, sweeling and limited motion with weak muscles.
The best protection before or after injury is our patellar subluxation brace OKD-12.
Product description
OKD-12 is very comfortable to use knee brace, preventing the patella against the dislocation and subluxation. It provides efficiency and high comfort of use.
Soft lateral insert and two elastic circular straps above and under knee, stabilize patella and provide good tracking.
Our patella tracking brace is made of ActivPren™.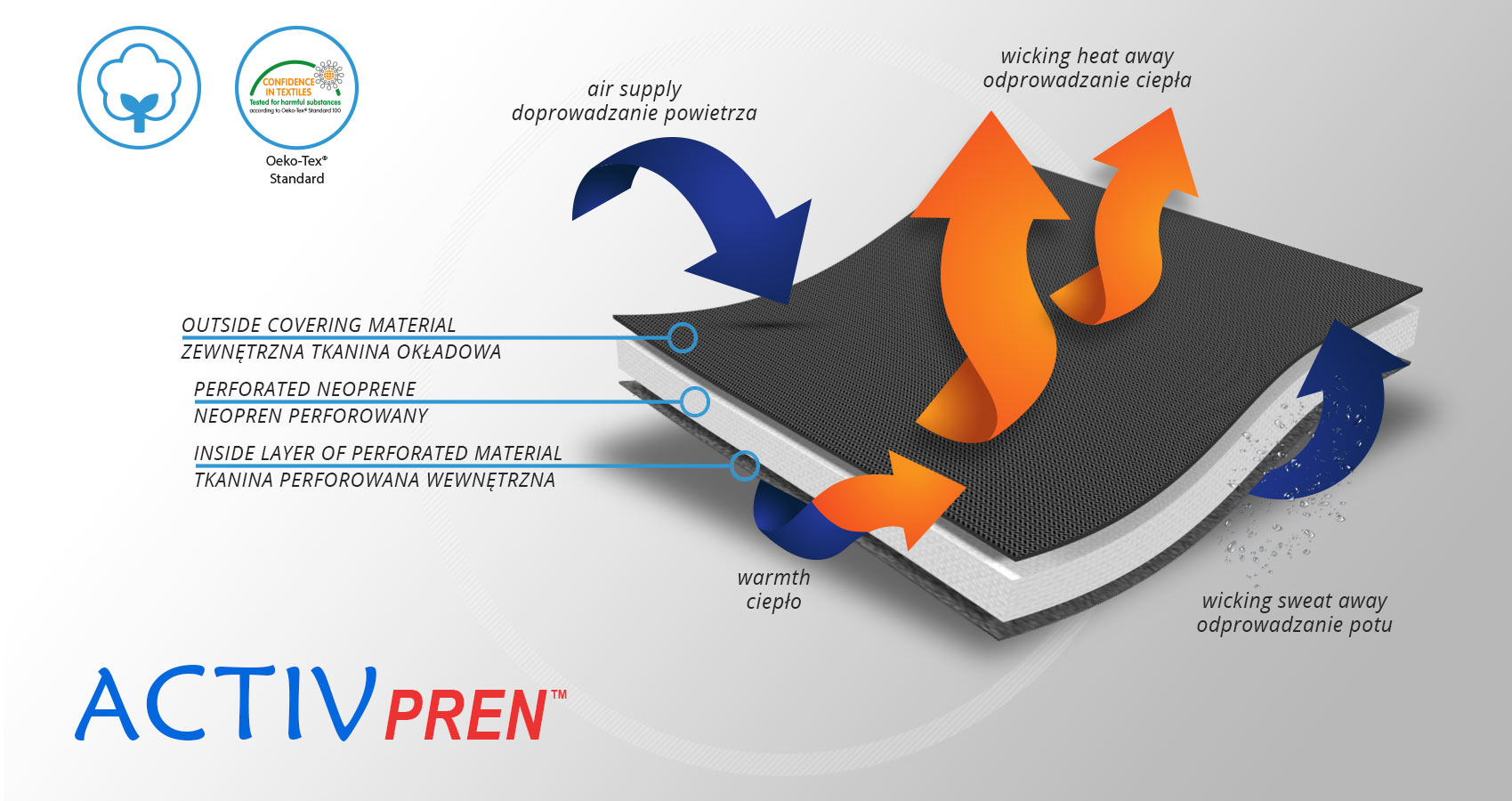 ActivPren™ is an active 3-layered fabric made of elastic jersey layer and perforated neoprene foam. This lamination is very soft and high elastic. Foam's perforation improves the air circulation and maintains great skin's condition. The skin can breathe freely and its required temperature is maintained because of AirSupply System. This material is not knitte, what prevents skin against the skin abrasions in the compression zones. Our braces, made of ActivePren are the most durable and provide the best stabilization in the market. WATERPROOF MATERIAL.
The second used fabric is ActivSpace.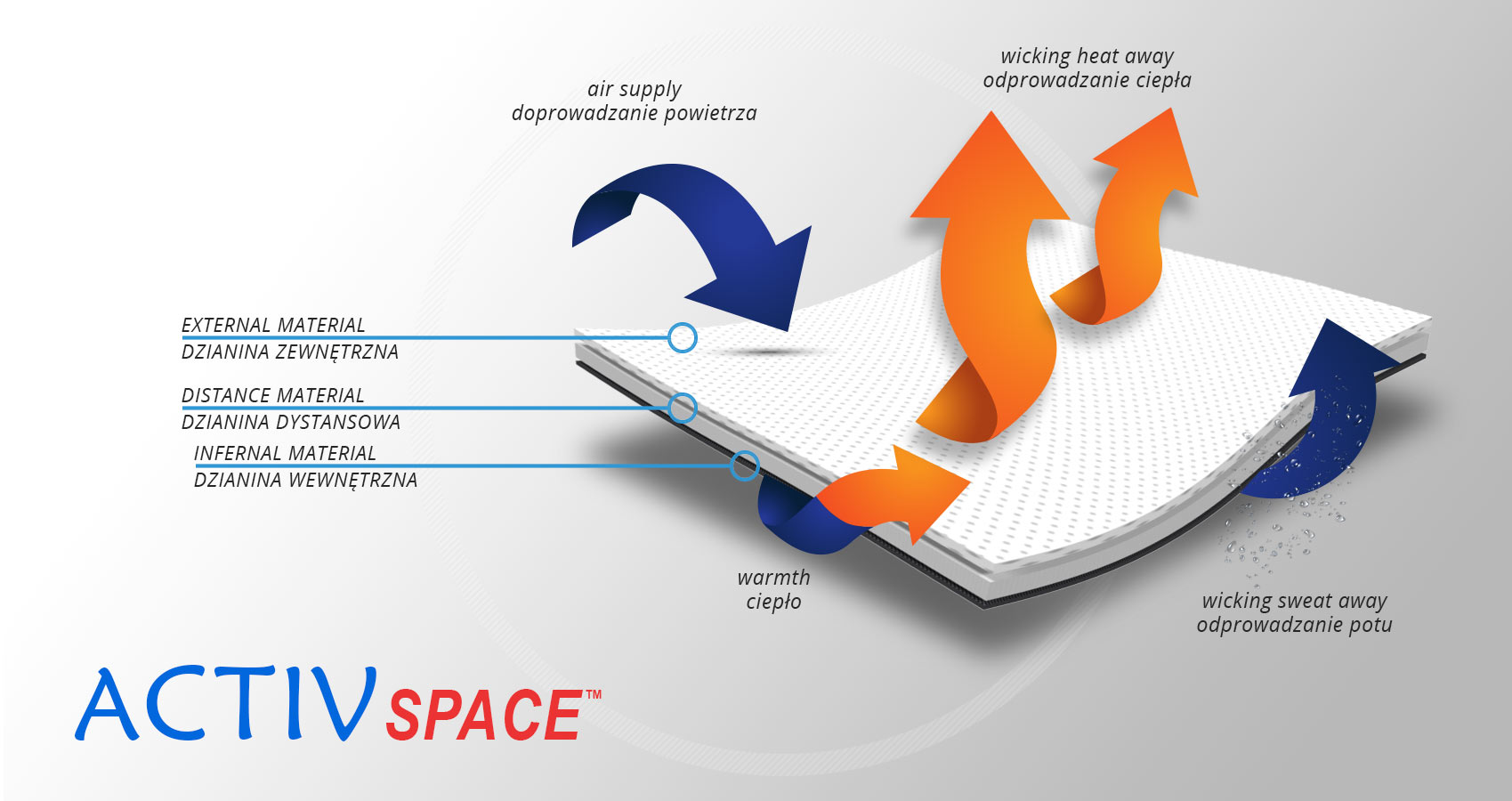 ActivSpace™ is a spacer, polyamide 3D lamination with high skin ventilation. It is very lightweight, consisted of 2 layers. Between them, we use polyamide braids with 4 mm width. ActivSpace™ is not elastic what improves stabilization. Inside the lamination, between 2 layers, the air flows freely, maintaining minimal water and moisture absorption. Waterproof material.
The brace is universal size for both legs. You can rotate brace and use it for lateral or medial dislocation.
OKD-12 patellar brace is the best solution for athletes (soccers, basketballers runners) or simply active people.
Purpose of use
OKD-12 is created to patellofemoral joint disorders treatment:
Lateral patellar dislocation after injury or innate
Mild and medium knee pain syndrome
Patellar maltracking
Available sizes
Size
Knee circumference
How to measure
S
30-34 cm
(11,8″-13,4″)
M
34-38 cm
(13,4″-15″)
L
38-42 cm
(15″-16,5″)
XL
42-46 cm
(16,5″-18,1″)
XXL
46-50 cm
(18,1″-19,7″)
Total length of the product: 16 cm (6,3″)
Shipping costs The price does not include any possible payment costs
Product reviews (0)