Close High Abdominal Belt
€14.01 €4.30
€12.57 €4.30
Sport Knee Brace With Silicone Patella Insert And ACL Support
Availability:
ONLY FEW IN STOCK
Description
SPORT KNEE BRACE WITH SILICONE PATELLA INSERT AND ACL SUPPORT
ACL injury
Anterior cruciate ligament (ACL) damage is the most common knee injury in the athletes. Usually, it's connected with the athletes, who train a lot of pivoting motions (soccer, basketball, American football) and skiers. Undesirable but common injury position is called 'no return', which involves valgus knee with contradirectional rotation femur and shin. The ACL injury might be isolated (rarely) or in connection with MCL, meniscus or articular cartilage damage. If you want to prevent your ACL, you need the professional sport brace OKD-15.
Product description
OKD-15 knee brace is the best solution for knee instability treatment. It's made of innovative and skin-friendly fabric called ActivPren™ and ActivSpace™.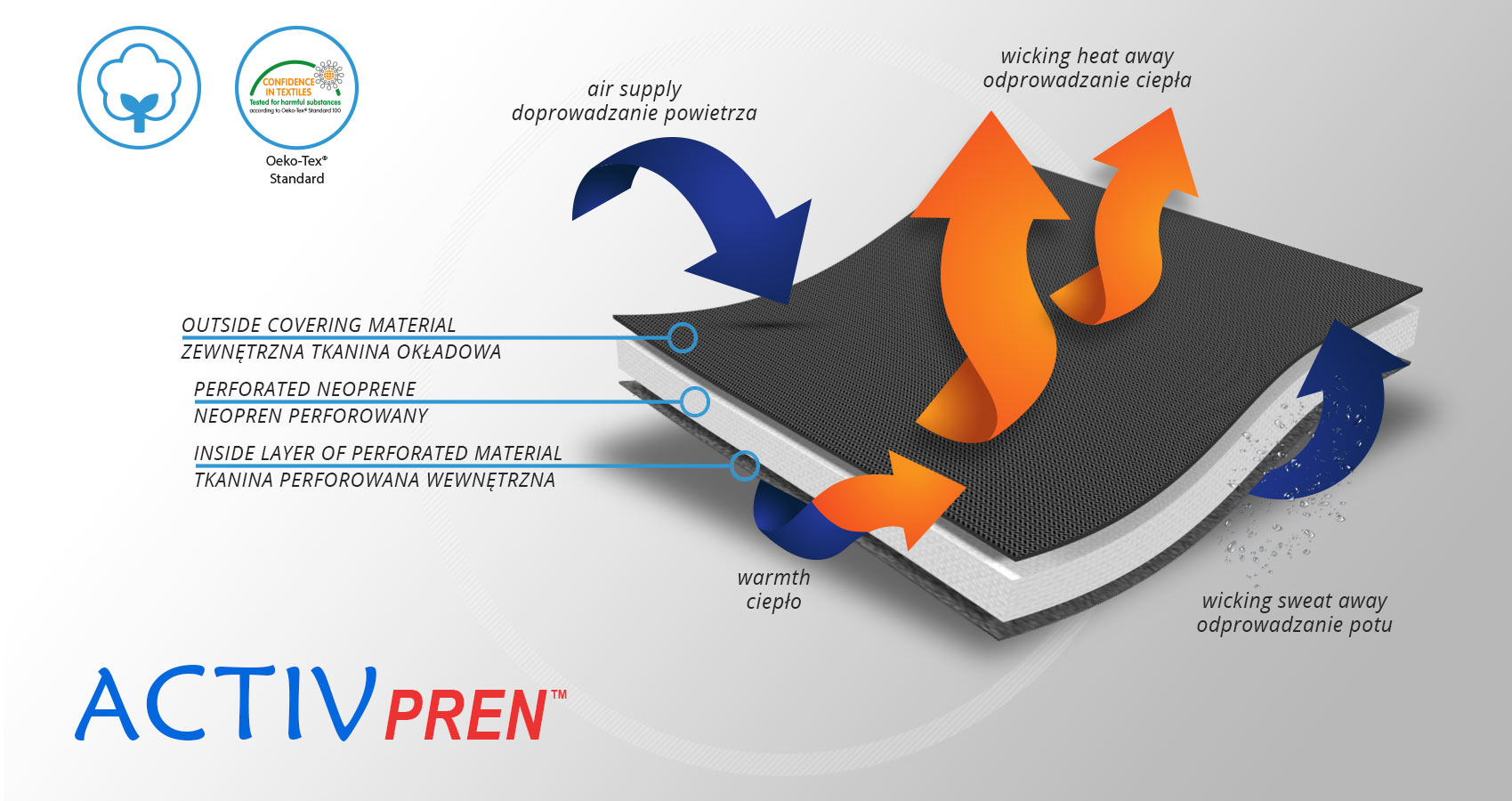 ActivPren™ is an active 3-layered fabric made of elastic jersey layer and perforated neoprene foam. This lamination is very soft and high elastic. Foam's perforation improves the air circulation and maintains great skin's condition. The skin can breathe freely and its required temperature is maintained because of AirSupply System. This material is not knitte, what prevents skin against the skin abrasions in the compression zones. Our braces, made of ActivePren are the most durable and provide the best stabilization in the market. WATERPROOF MATERIAL.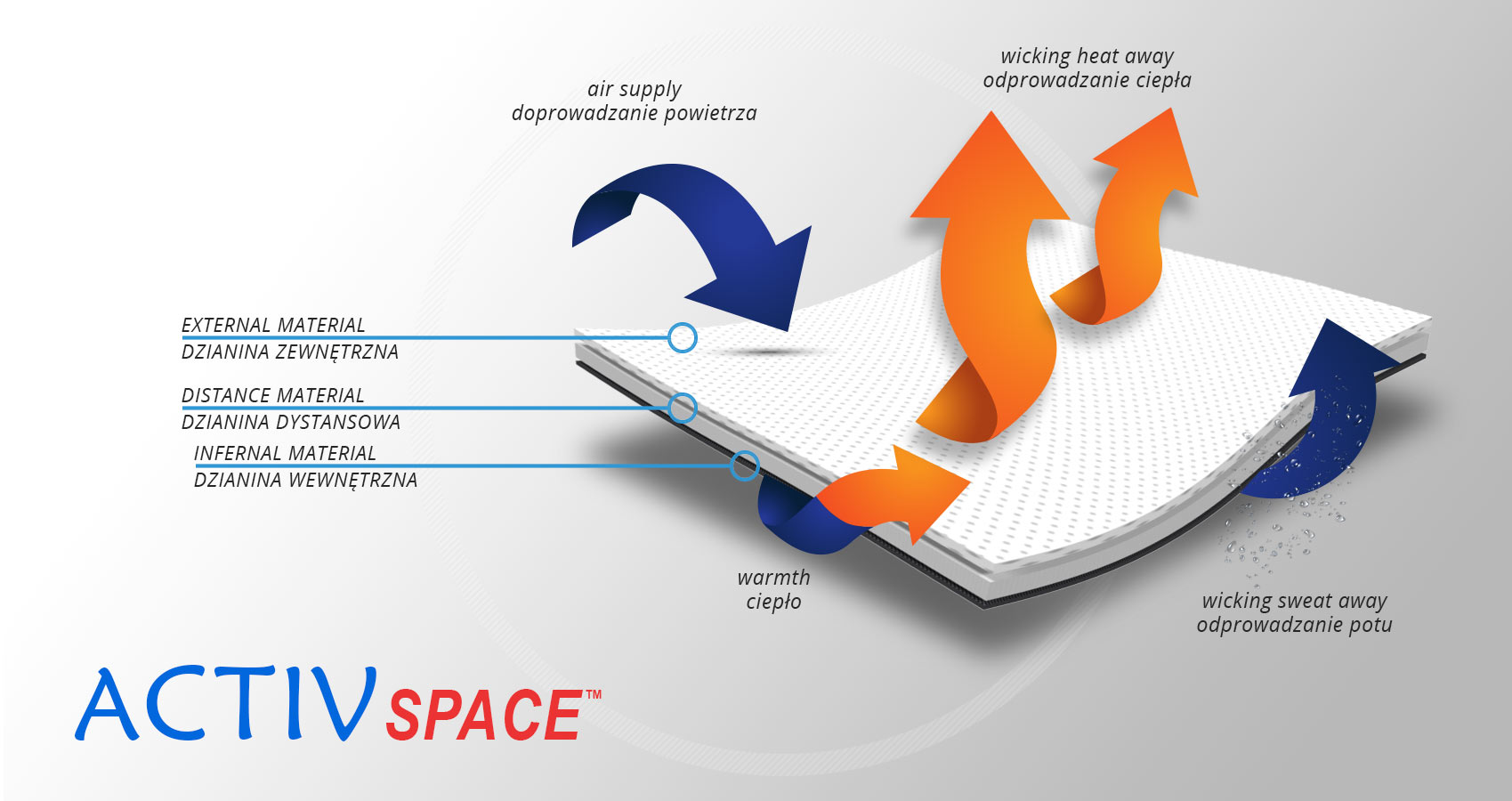 ActivSpace™ is a spacer, polyamide 3D lamination with high skin ventilation. It is very lightweight, consisted of 2 layers. Between them, we use polyamide braids with 4 mm width. ActivSpace™ is not elastic what improves stabilization. Inside the lamination, between 2 layers, the air flows freely, maintaining minimal water and moisture absorption. Waterproof material.
Our active knee brace supports the knee joint in case of instability, inflammation or gonarthritis.
It's equipped with silicone patella donut what stabilizes the kneecap.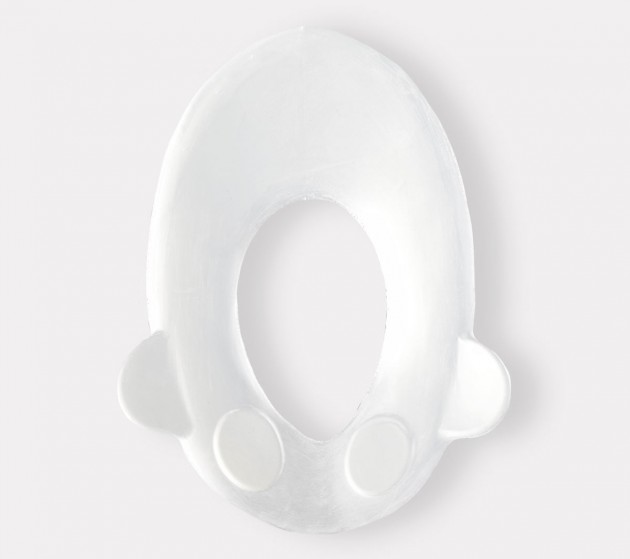 This silicone insert provides therapeutic vibration what improves the healing process of muscles.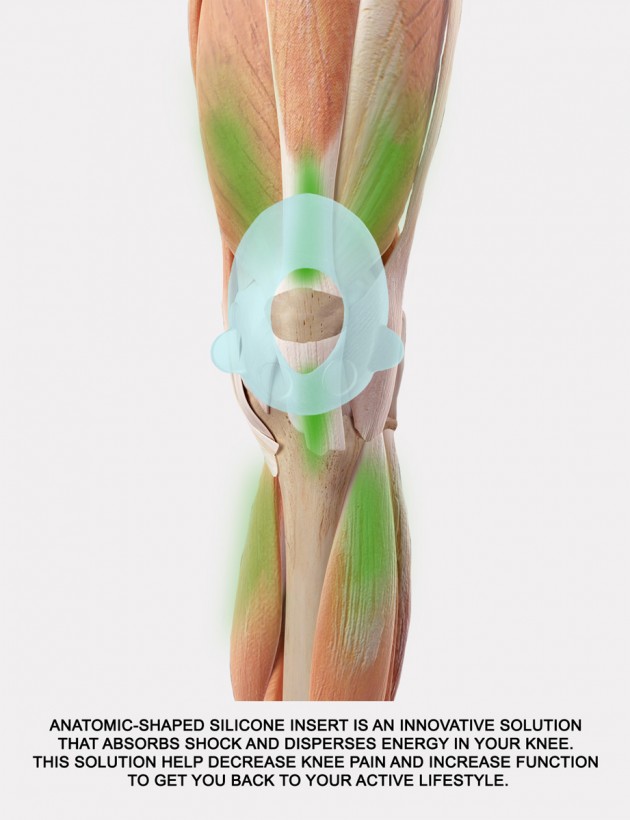 Lateral orthopaedic stays prevent knee joint in frontal plane against the dangerous lateral move of the knee.
Elastic circular straps cross under the knee and support shin with ACL and reduce drawer syndrome during walking. You can adjust the straps tension yourself, so it allows to adjust required level of knee stabilization.
Our OKD-15 knee brace is the best sport knee support in the market!
Using of it allows to prevent the knee joint against the injury, improve knee healing and function after contusion and stop the degeneration process after ACL injury.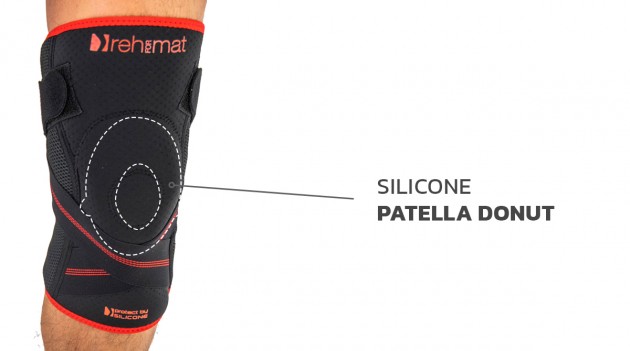 Purpose of use
OKD-15 knee brace should be used in case of:
knee dislocation,
knee twist and sprain,
knee instability,
kneecap instability,
knee inflammation,
gonarthritis,
prophylactically in sport
Available sizes
Size
Knee circumference
How to measure
S
30-34 cm
(11,8″-13,4″)
M
34,5-38 cm
(13,6″-15″)
L
38,5-42 cm
(15,2″-16,5″)
XL
42,5-46 cm
(16,7″-18,1″)
XXL
46,5-50 cm
(18,3″-19,7″)
Total length of the product: 32 cm (12,6″)
Shipping costs The price does not include any possible payment costs
Product reviews (0)