Description
FIT
TLSO BACK SUPPORT
Product description
Perfect support for your spine!
Our back brace EB-LK-01/TLSO is designed to provide airy, effective and comfortable brace in very low price.
Our TLSO support is anatomic-shaped what off-loads and stabilizes lumbosacral spine.
It's made of special orthopaedic material called ActivRubber II™. This openwork construction allows o skin breath and improves the comfort of use.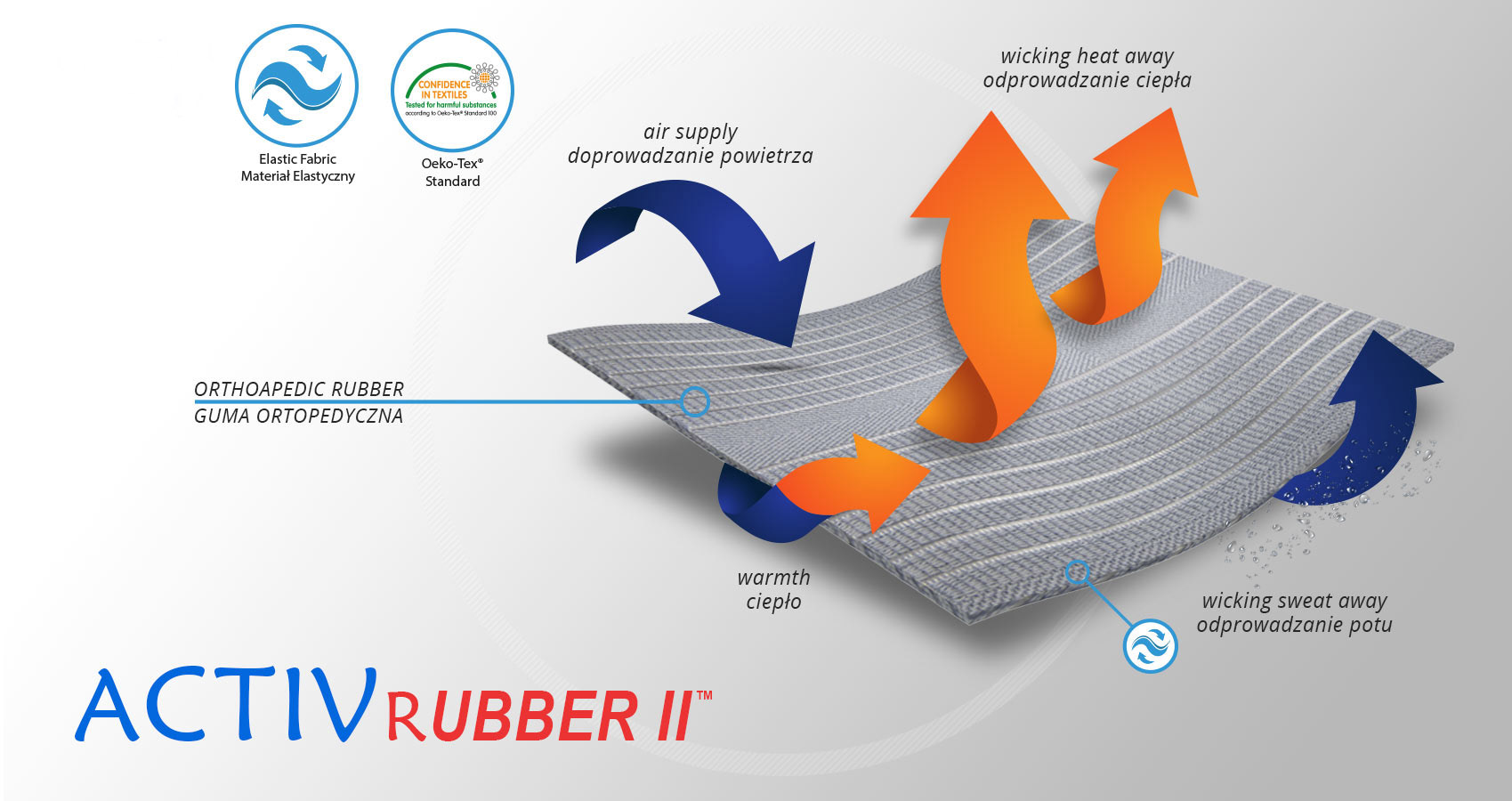 ActivRubber II™ is strong and bidirectional elasticity. It can be stretched, increasing the length and width, what improves compression. Between the braids air flows freely and skin can breathe. In addition in high compression, these rubber braids provide a gentle massage for skin. Our orthopedic rubber is very friendly for skin.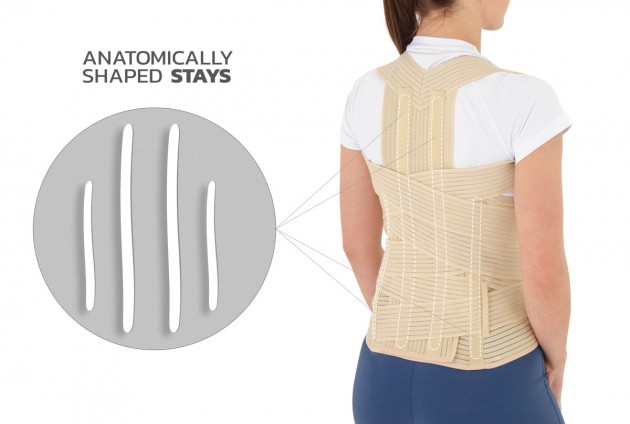 The back brace EB-LK-01/TLSO is provided with anatomically shaped metal stays that are sweat-resistant coating and neutral for the skin. Two long rear splints stabilize the spine and shoulder straps actively support mobility.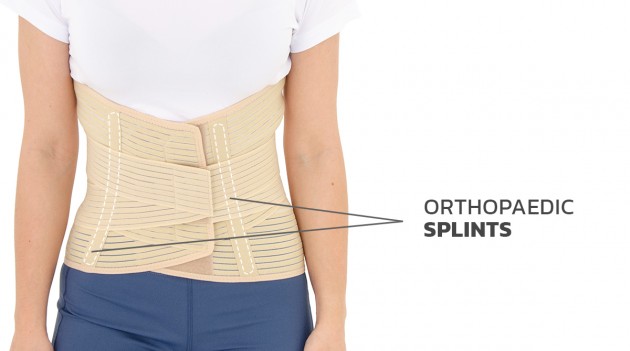 An asymmetric closure allows the perfect fitting on the patient body. Elastic circular straps provide better spine stabilization and muscles compression
Our EB-LK-01/TLSO brace:
Counteracts the kyphosis in the thoracic spine area by activating the trunk muscles
Improves the body's posture and strengthens the muscles
Stabilises the achieved degree of straightening
Reduces pain in the overstrained back muscles
Increases mobility by reducing pain and straightening the spinal kyphosis
Reduces the risk of falls by improving the body's statics
Purpose of use
Spine pain
Degenerative spinal pathologies
Disc hernia
Osteoporosis
Spondylolithesis
Spondylolysis
Spine instability
Rehabilitation and prevention
Poor posture
Available sizes
Size
Waist circumference
How to measure
S
65-75 cm
(22,6″-29,5″)
M
75-85 cm
(29,5″-33,5″)
L
85-97 cm
(33,5″-38,2″)
XL
97-110 cm
(38,2″-43,3″)
XXL
110-125 cm
(43,3″-49,2″)
XXXL
125-145 cm
(49,2″-57,1″)
Size
Height (A)
How to measure
1
44 cm
(17,3″)
Total height of the product
front
rear
17 cm
(6,7″)
min 52 cm – max 55 cm
(min 20,5″ – max 21,7″)
Shipping costs The price does not include any possible payment costs
Product reviews (0)