Close High Abdominal Belt
€13.31 €4.08
€11.94 €4.08
Description
UNIVERSAL BUNION SPLINT
Bunion (hallux valgus)
Hallux valgus is a deformity at the base of the big toe, or metatarsophalangeal (MTP) joint, in which the great toe, or hallux, is deviated or points toward the lesser toes. First metacarpal bone is in varsus position and the hallux is in valgus position. The main reason of this condition is high-arched feet (pes cavus), where the bottom of the foot is overly-arched and hollowed, even when bearing weight. It's mainly inherited and observed in women.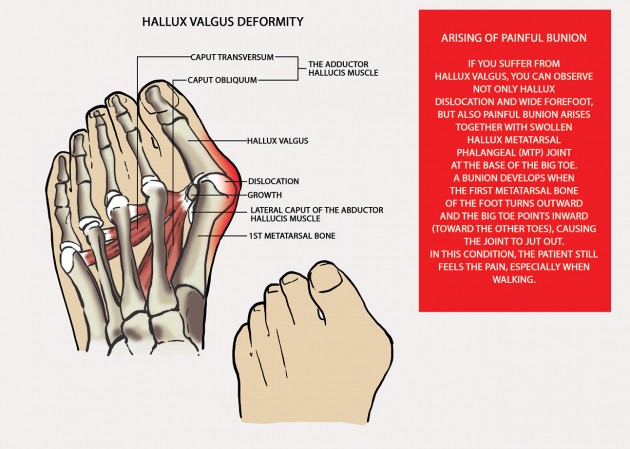 To prevent the deformation, the prevention is the most important thing. Try to avoid the long standing and high heels. Also, you should use our bunion splint AM-OP-03.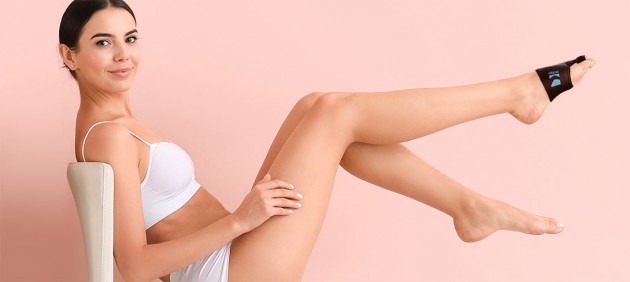 Product description
Bunion splint AM-OP-03 is intended for using as home and night supply. It corrects the hallux valgus and prevents against the metatarsus deformations. The splint is made of skin-friendly fabric called UniPren.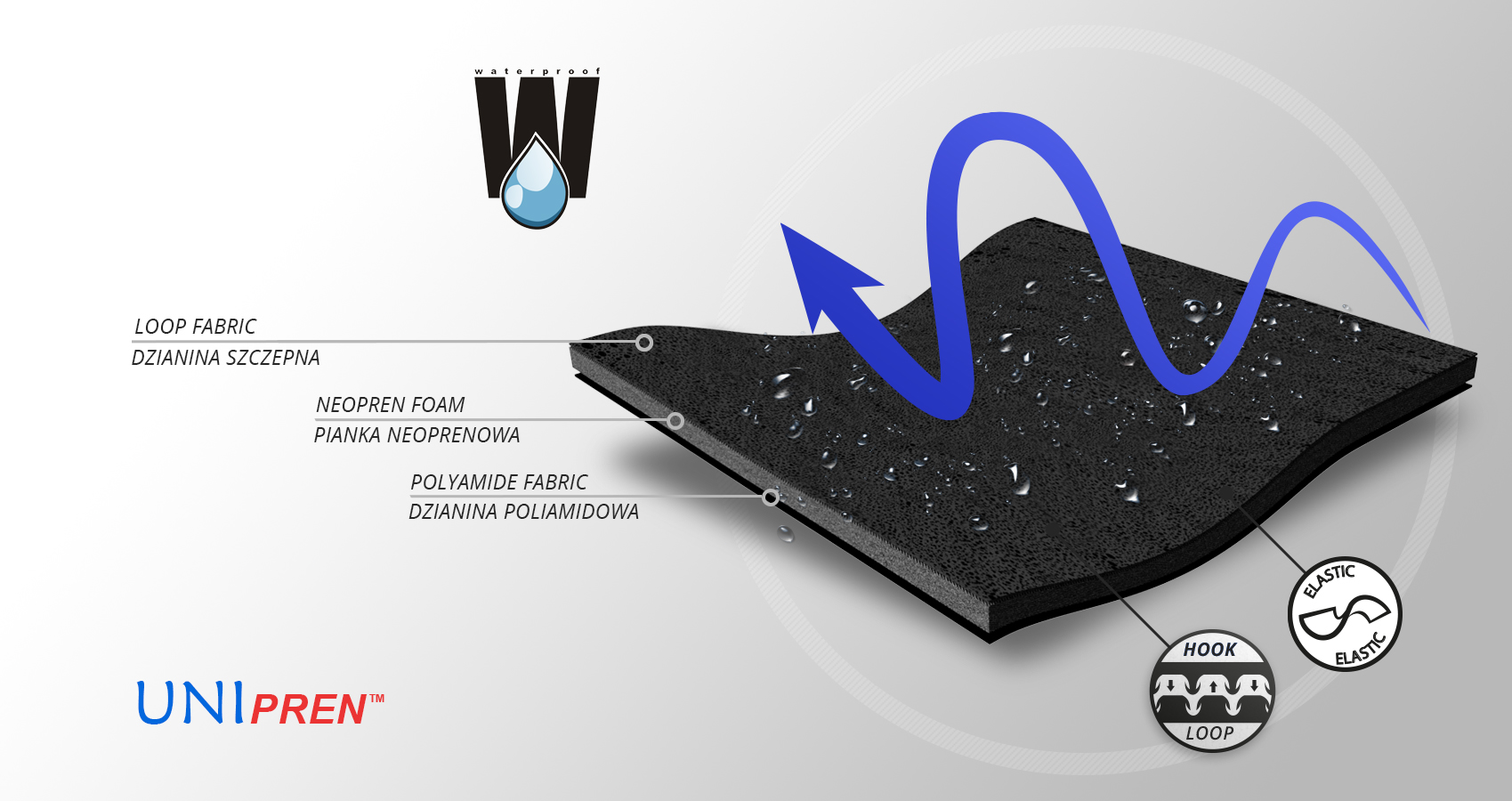 UniPren™ is universal 3-layered fabric made of external elastic polyamide self-gripping layer and internal perforated neoprene foam with elastic jersey. Foam's perforation improves the air circulation and maintains great skin's condition. Our fabric is soft and elastic and not knitted, what prevents skin against the skin abrasions in the compression zones. The braces made of UniPren provide the best stabilization in market. Self-gripping function of UniPren allows to fit the brace precisely. WATERPROOF MATERIAL.
Bunion brace AM-OP-03 is equipped with anatomic-shaped aluminum splint that place the hallux in the proper alignment. Wide metacarpal strap provides proper fitting of the bunion splint even during long hours of using.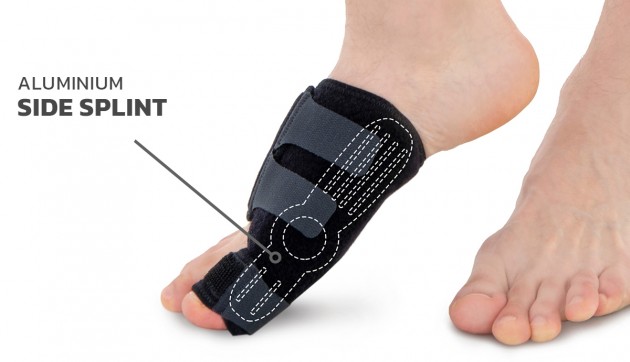 AM-OP-03 is intended for active correction of mild and medium hallux valgus. It achieves natural foot position and reduces bunion's pain. The splint should be used as an prophylaxis and po-operative treatment. Thanks to splint the rehabilitation period of time is short and less uphill. You can use it both at home and during your sleep.
UniPren fabric is self-gripping, that's why AM-OP-03 splint is only 1 size!
Purpose of use
Hallux rigidus
Degenerative disease in hallux metatarsophalangeal joint
Mild and medium bursitis
Postoperative treatment
Available sizes
Size
Circumference
How to measure
Universal
min 18 cm – max 30 cm
(min 7,1″ – max 11,8″)
Right and left foot specific.
Total height of the product: 16 cm
Shipping costs The price does not include any possible payment costs
Product reviews (0)