Universal Sacro-Lumbar Support
Description
UNIVERSAL SACRO-LUMBAR SUPPORT
Product description
Universal abdominal support is made of a structural material UniPren™.
UniPren™ is universal 3-layered fabric made of external elastic polyamide self-gripping layer and internal perforated neoprene foam with elastic jersey. Foam's perforation improves the air circulation and maintains great skin's condition. Our fabric is soft and elastic and not knitted, what prevents skin against the skin abrasions in the compression zones. The braces made of UniPren provide the best stabilization in market. Self-gripping function of UniPren allows to fit the brace precisely. WATERPROOF MATERIAL.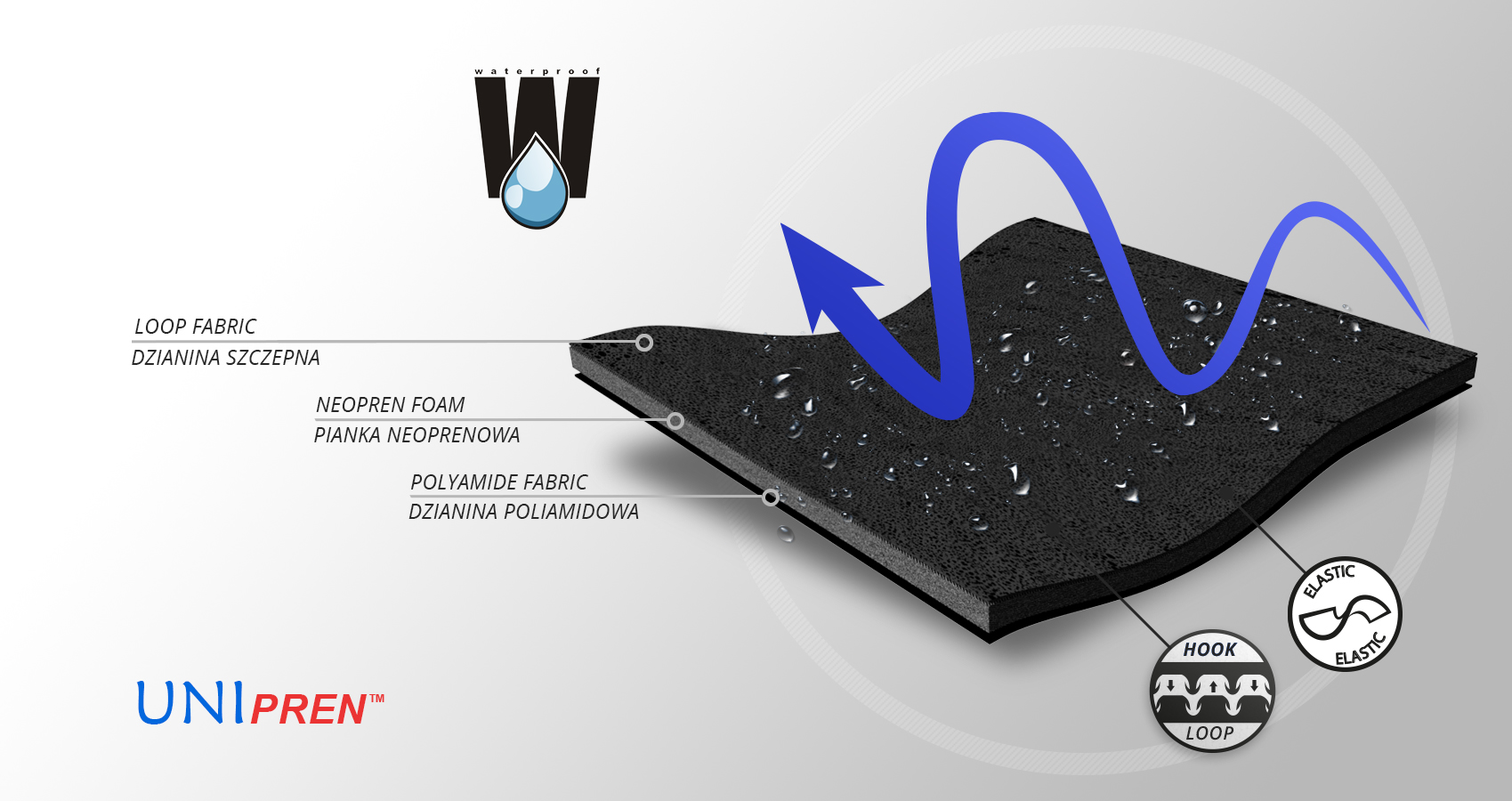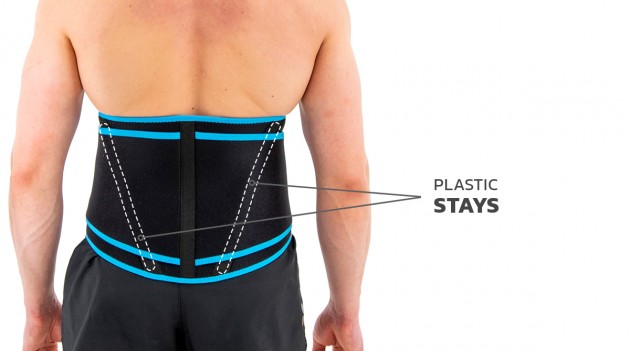 Additional equipment: abdominal pad.
Abdominal press is a common term not only for athletes. It is caused during daily activities such as sneezing or weight lifting. Holding the breath increases the pressure in abdominal cavity and protects internal organs. Many muscles are responsible for creating the abdominal pressure such as rectus abdominis, transverse abdominis, internal and external abdominal oblique and diaphragm. When these muscles are tensed and "active", your core is protected. It prevents against spinal conditions (herniated disc or spondylosis). It's not easy to make all of abdominal muscles active but our abdominal support used together with back belt U-LK make it easier.
Our abdominal support is anatomic shaped. It is comfortable and does not limit the movement. It is made of lightweight ABS covered with loop fabric. It is easy to attach to our regular universal lower back brace U-LK.
Using our lower back brace U-LK together with abdominal support improves core stability. This product increases the pressure in abdominal cavity and protects internal organs and spine even in case of intensive physical activity. Our abdominal support and back brace U-LK protect against the muscles contusion in trunk area and improve posture.
Available sizes
Size
Waist circumference
How to measure
Universal
min 65 cm – max 100 cm
(min 25,6″ – max 39,4″)
X-Size
min 100,5 cm – max 130 cm
(min 39,4″ – max 51,2″)
Total height of the product
Front: 18 cm
Back: 28 cm
Properties
Stabilization of the lumbar area of the spine, support for stomach muscles.
Applying
- After injury or overstress (excessive training or hard physical work) of stomach and back muscles
- Chronic pain of lumbar area of the spine
- Prevention in intensive sport training (especially at the beginning of training) or for people with weak stomach muscles performing hard physical work
- Characteristics: warming up of the lumbar area of the spine, support for stomach muscles.
- After injury or overstress of stomach and back muscles (excessive training or hard physical work)
- In severe and chronic pain of lumbar area of the spine caused by injury or overstress (excessive training or hard physical work) or degenerative changes
- Prevention in intensive sport training (especially at the beginning of training) or for people with weak stomach muscles performing hard physical work
Shipping costs The price does not include any possible payment costs
Product reviews (0)