€12.57 €4.30
Close High Abdominal Belt
€14.01 €4.30
Description
UNIVERSAL THIGH BRACE
Product description
It is made of innovative fabric ActivPren™.
ActivPren™ is an active 3-layered fabric made of elastic jersey layer and perforated neoprene foam. This lamination is very soft and high elastic. Foam's perforation improves the air circulation and maintains great skin's condition. The skin can breathe freely and its required temperature is maintained because of AirSupply System. This material is not knitte, what prevents skin against the skin abrasions in the compression zones. Our braces, made of ActivePren are the most durable and provide the best stabilization in the market. WATERPROOF MATERIAL.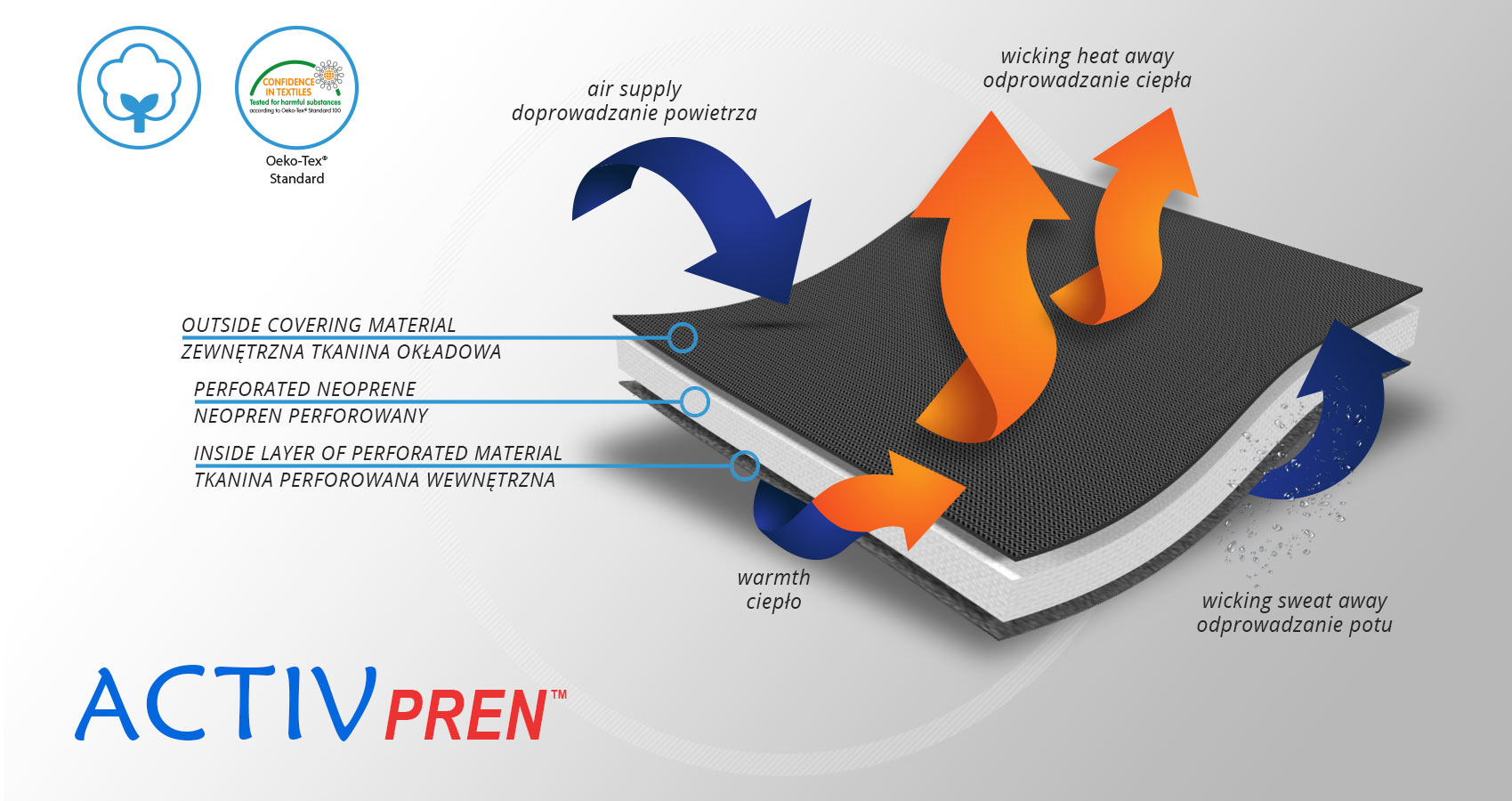 Properties
Reduces muscle pain of thigh caused by overstress and injury. Maintenance of stable temperature and elastic pressure results in reduction of pain and swelling, helps in healing of post-injury effusions and hematoma. Enables faster come back to training. Provides protection of the thigh in contact sports. The leading doctor prescribes and gives all the instructions regarding the use of the support.
Applying
- In case of muscle pain caused by injury or overstress (excessive training or hard physical work)
- Swelling of thigh caused by injury or overstress
- Prevention- protection in contact sports
Available sizes
Size
Thigh circumference 5 cm below the groin
How to measure
Single size, fits both sides
min 40 cm – max 68 cm
(min 15,7″ – max 26,8″)
Total length of product: 26 cm (10,2″)
Shipping costs The price does not include any possible payment costs
Product reviews (0)