Close High Abdominal Belt
€14.01 €4.30
€12.57 €4.30
Description
LOWER LIMB IMMOBILIZER
Product description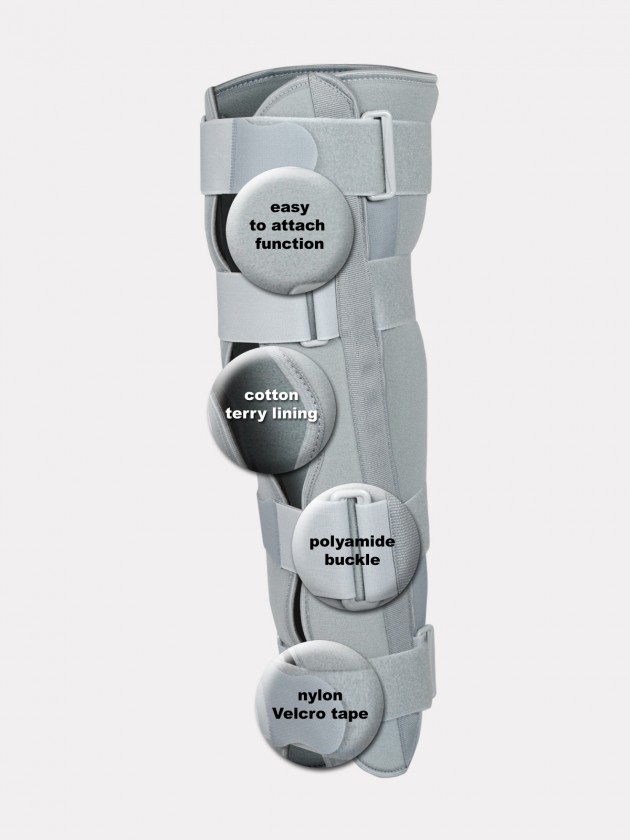 Lower limb immobilizer is made of ActivDistance II™.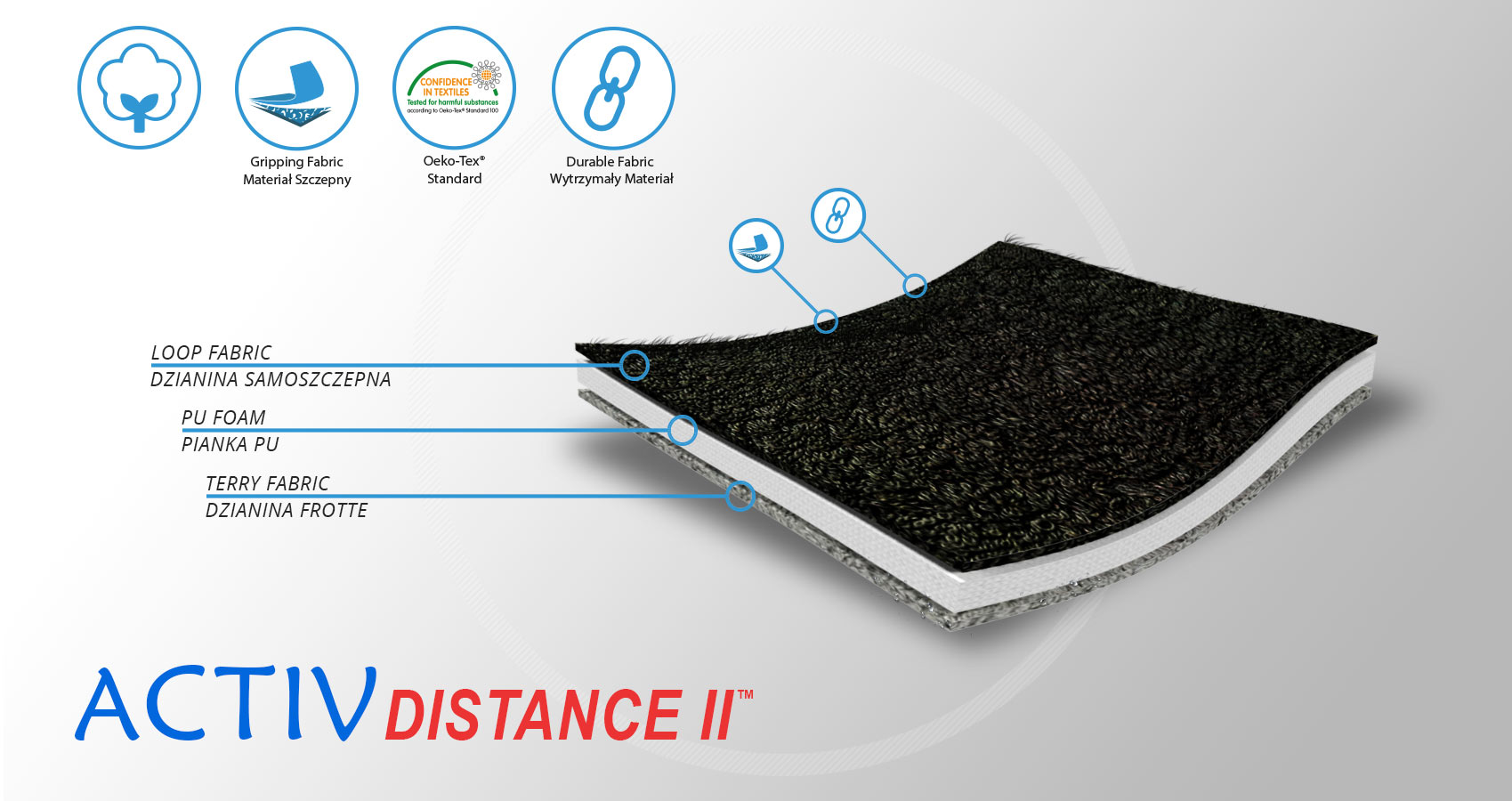 ActivDistance II™ is an active 3-layered fabric made of non-elastic polyamide self-gripping layer, comfort foam and cotton terry. The last one layer is responsible for maintaining your skin dry. This material is skin-friendly and has the Oeko-Tex Standard 100 certificate. Self-gripping function of ActivDistance II™ allows to fit the braces precisely.
The brace was equipped with:
Open and soft sleeve which enables to adjust the device to the diverse measurements of bottom limb.
System of VELCRO stickers which assure proper adhesion the device to the body and more effective stabilization of limb.
System of anatomically profiled aluminium splints with independent fixing system to brace's sleeve.
Such construction of article makes possible to adjust the device individually, easily and precisely to the patient's body as well as assures sure stabilization of limb.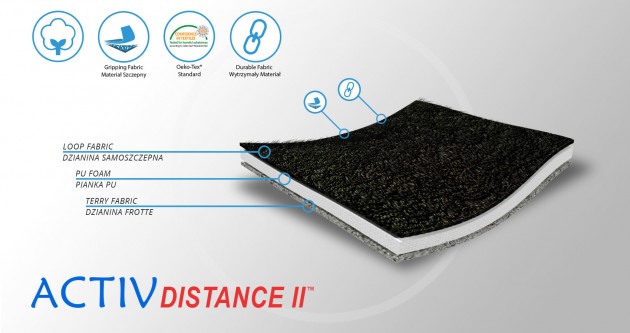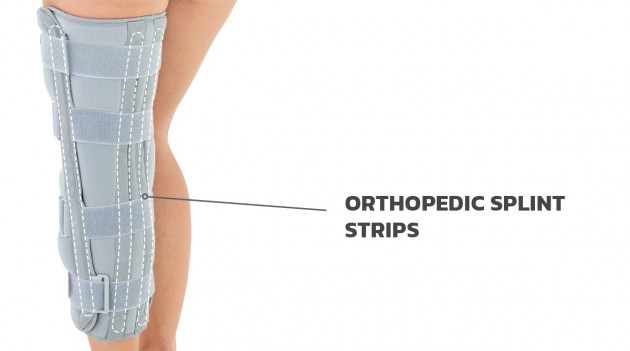 Purpose of use
Should be applied in cases of:
knee dislocation,
knee twist and sprain,
side instability of the knee joint,
knee ligaments LCL, MCL and ACL injuries,
knee ligaments reconstruction,
other surgeries (orthopedic)
Available sizes
Size
(A) Thigh circumference 15 cm (5,9″) above the center of the patella
(B) Calf circumference 15 cm (5,9″) below the center of the patella
(C) Product length
How to measure
S
min 40 cm – max 44 cm
(min 15,7″ – 17,3″)
min 30 cm – max 34 cm
(min 11,8″ – max 13,4″)
40 cm
(15,7″)
M
min 44 cm – max 48 cm
(min 17,3″ – max 18,9″)
min 34 cm – max 38 cm
(min 13,4″ – max 15″)
50 cm
(19,7″)
L
min 48 cm – max 52 cm
(min 18,9″ – max 20,4″)
min 38 cm – max 42 cm
(min 15″ – max 16,5″)
60 cm
(23,6″)
XL
min 52 cm – max 56 cm
(min 20,4″ – max 22″)
min 42 cm – max 46 cm
(min 16,5 – max 18,1″)
70 cm
(27,5″)
XXL
min 56 cm – max 60 cm
(min 22″ – max 23,6″)
min 46 cm – max 50 cm
(min 18,1″ – max 19,7″)
Total length of the product:
S: 40 cm (15,7″)
M: 50 cm (19,8″)
L: 60 cm (23,6″)
XL: 70 cm (27,6″)
2XL: 70 cm (27,6″)
Orthopedic splint strips
Orthopedic splint strips – a set of four (two rear and two lateral) anatomically shaped orthopedic splints. They are made of high quality duralumin characterized by high mechanical endurance (over 400MPa). Therefore they are perfectly suitable for immobilization of lower limbs after the knee arthroscopy. Braces with front knee cap are used in upright standing and rehabilitation of patients with paresis.

Oprional equipment
Shipping costs The price does not include any possible payment costs
Product reviews (0)