Close High Abdominal Belt
€14.01 €4.30
€12.57 €4.30
Open Knee Brace With 15° Rom Adjustment
Description
OPEN KNEE BRACE WITH 15° ROM ADJUSTMENT
Product description
The wrap-around knee brace is made of perforated perforated foam, which is coated with lining fabric. It holds two independent supported sets of the Velcro tapes. he device is equipped with two sides splints withspecial drop lock allowing for ROM adjustment in every 15°. this precise adjustment facilities the rehabilitation process. The system of splints in open knee brace is arranged in a shape of X letter, which allows to adhere perfectly to the limb and also enables to stabilize the joint precisely. This internal perforation allows skin to breath and reduces overheating. The wrap around design enables to use the brace by seniors or overweight people.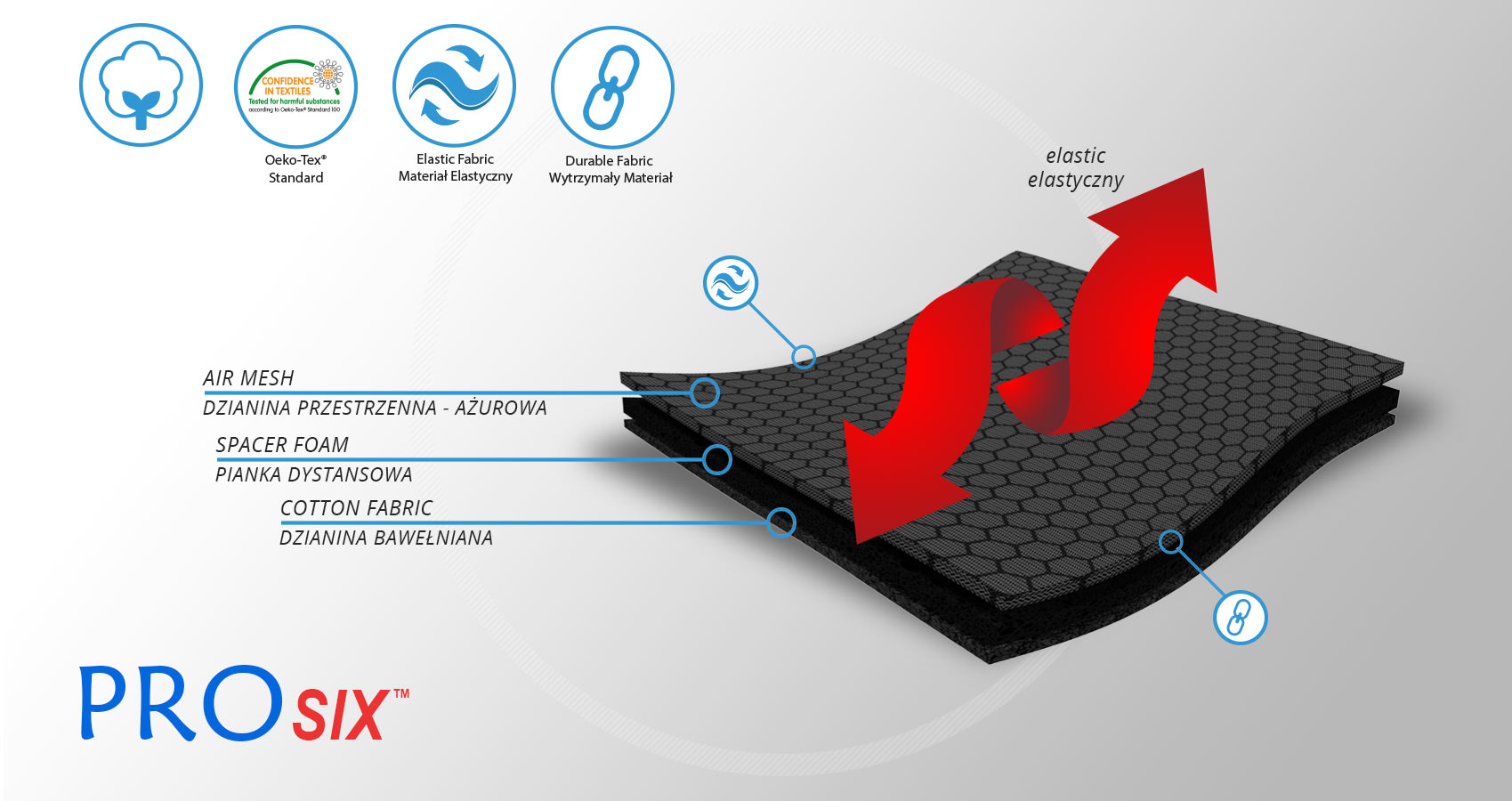 ProSix™ is an innovative fabric 3D, elastic in all directions and fitting to the limb precisely. External layer is 3D material providing excellent stabilization. There is duothermic spacer foam providing high air permeability and compression inside. The skin has contact with cotton that is breathable and soft. ProSix™ is friendly and neutral for the skin and has Oeko-Tex Standard 100 certificate.
Purpose of use
AM-OSK-O/1R-01 brace should be applied in cases of:
knee dislocation,
knee twist and sprain,
side instability of the knee joint,
knee ligaments LCL, MCL and ACL injuries,
knee ligaments reconstruction,
other surgeries (orthopedic).
Available sizes
Size
Knee circumference
How to measure
S
30-34 cm
(11,8″-13,4″)
M
34,5-38 cm
(13,6″-15″)
L
38,5-42 cm
(15,2″-16,5″)
XL
42,5-46 cm
(16,7″-18,1″)
XXL
46,5-50 cm
(18,3″-19,7″)
XXXL
50,5-55 cm
(19,9″-21,7″)
XXXXL
55,5-59 cm
(21,9″-23,2″)
Total length of product: 36 cm (14,2″)
Setting up

1R orthodesign splints

The orthopaedic splints 1R is the innovative solution with flexion and extension adjustment. The drop lock is very small (diameter: 30 mm) and provides 15o ROM adjustment. In addition, we apply the allen screws, which are mounted by steel pins and magnet. The most innovative is the blocking disk with the ratchet, which ensures required angle of ROM. In the short knee braces the splints 1R are universal, so they fit for both legs, but in the long knee braces the splints 1R have anatomic shape for right or left leg.
Optional equipment
Shipping costs The price does not include any possible payment costs
Product reviews (0)