Close High Abdominal Belt
€13.31 €4.08
€11.94 €4.08
PCL Open Lower Limb Brace With 20° Rom Adjustment
Availability:
ONLY FEW IN STOCK
Description
PCL OPEN LOWER LIMB BRACE WITH 20° ROM ADJUSTMENT
Product description
AM-OSK-ZL/2R-02 is the closed brace, made of innovative ActivPren™️.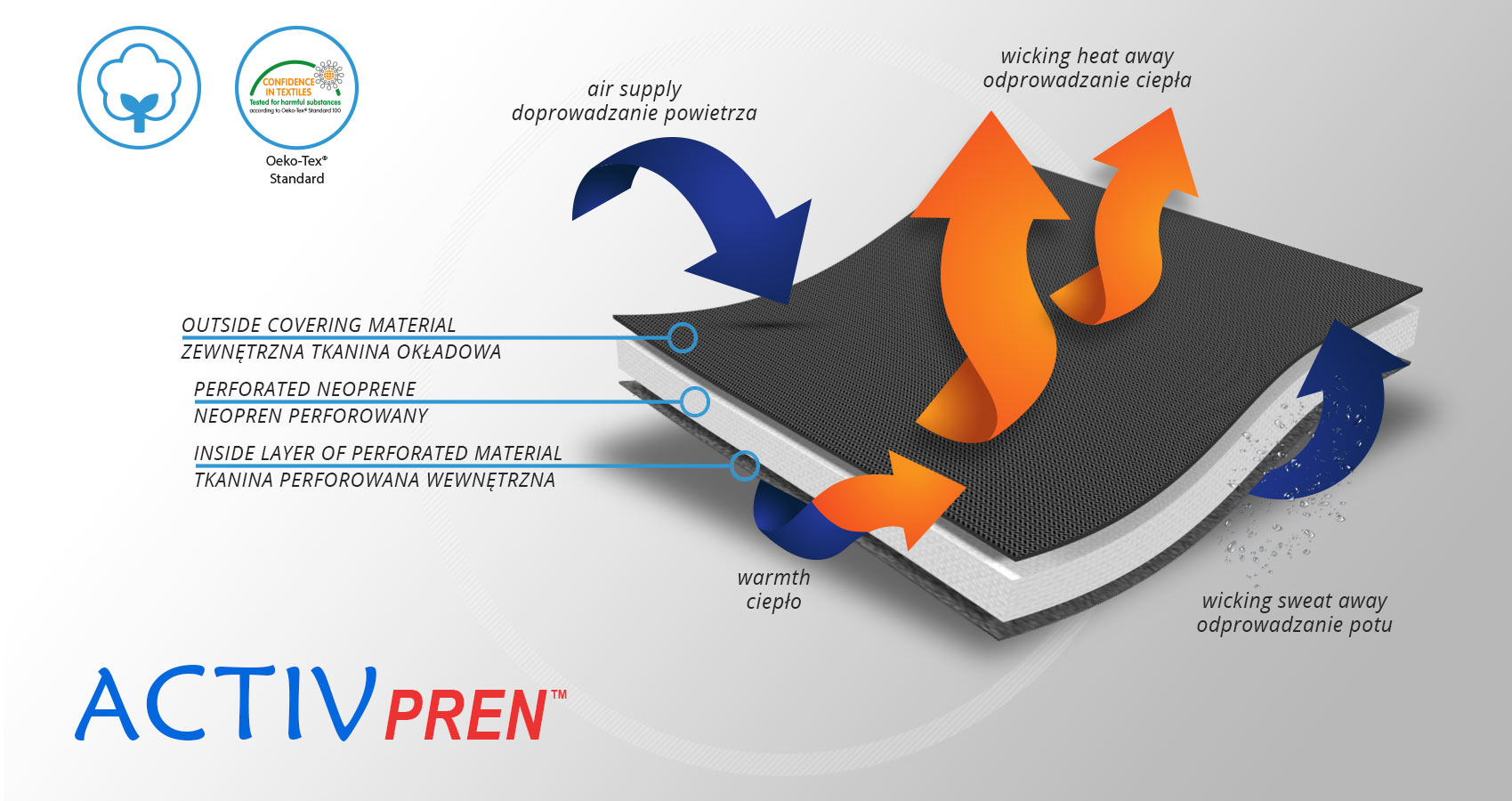 ActivPren™ is an active 3-layered fabric made of elastic jersey layer and perforated neoprene foam. This lamination is very soft and high elastic. Foam's perforation improves the air circulation and maintains great skin's condition. The skin can breathe freely and its required temperature is maintained because of AirSupply System. This material is not knitte, what prevents skin against the skin abrasions in the compression zones. Our braces, made of ActivePren are the most durable and provide the best stabilization in the market. WATERPROOF MATERIAL.
It has four independent sets of Velcro straps. The device is provided with 2-axial sides splints, which are made of high quality alloy of aluminium coated with permanent powdery cover. Length of splints and their system which is arranged in a shape of X letter, it allows to adhere perfectly to the limb and also enable to stabilize the joint excellently. The splints are equipped with special drop lock, which allows for flexion and extension adjustment in every 20°. Additionally, the brace holds special crucial rear fastener, which is the best protection of PCL (posterior cruciate ligament). Such precise adjustment of the device facilitates the process of rehabilitation of injured knee joint.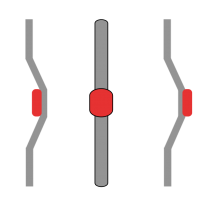 To achieve better fitting and limb stabilization we have provided anatomic profiled splint 2R. It allows to maintain the hinges in the axial knee joint. This kind of splints is universal so it is possible to use it for both legs.
Purpose of use
AM-OSK-ZL/2R-02 brace should be applied in cases of:
knee dislocation,
knee twist and sprain,
side instability of the knee joint,
knee ligaments LCL, MCL, ACL and PCL injuries,
after surgeries (orthopedic).
Available sizes
Size
(A) Thigh circumference 15 cm above the center of the patella
(B) Calf circumference 15 cm below the center of the patella
How to measure
S
40-44 cm
(15,7″-17,3″)
30-34 cm
(11,8″-13,4″)
M
44,5-48 cm
(17,5″-18,9″)
34,5-38 cm
(13,6″-15″)
L
48,5-52 cm
(19,1″-20,5″)
38,5-42 cm
(15,2″-16,5″)
XL
52,5-56 cm
(20,7″-22″)
42,5-46 cm
(16,7″-18,1″)
XXL
56,5-60 cm
(22,2″-23,6″)
46,5-50 cm
(18,3″-19,7″)
XXXL
60,5-64 cm
(23,8″-25,2″)
50,5-54 cm
(19,9″-21,3″)
XXXXL
64,5-68 cm
(25,4″-26,8″)
54,5-58 cm
(21,5″-22,9″)
Total length of product: 44 cm (17,3″)
Splints 2R
Splints 2R – double axis polycentric splints, with rack gear which reflects the anatomic knee movement. Such splints are used in all knee joint braces where apart from angle adjustment lateral joint stabilization is also important. The splints are manufactured with high quality of aluminium alloy with sanded, durable cover which is neutral to the influence of sweat and salt. Required flexion and extension angle in every 20° is set by using the special pins. The splints are equipped with special oval covers to prevent the pins from falling out as well as from changing of the angle by unauthorized people. Standard length of the splints is 390 mm, but the braces with longer splints are additionally equipped with lateral stabilization of the knee joint. The splint and its design are patented in European Union by Reh4Mat Company.

Shipping costs The price does not include any possible payment costs
Product reviews (0)