Close High Abdominal Belt
€13.31 €4.08
€11.94 €4.08
Rear Open Knee Brace With Anatomic Rom Adjustment
Description
REAR OPEN KNEE BRACE WITH ANATOMIC ROM ADJUSTMENT
Product description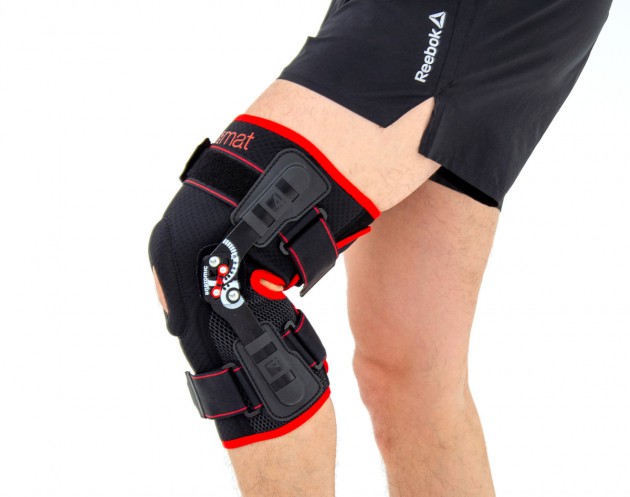 AS-KX-06 knee brace is made of fabric called ActivPren™.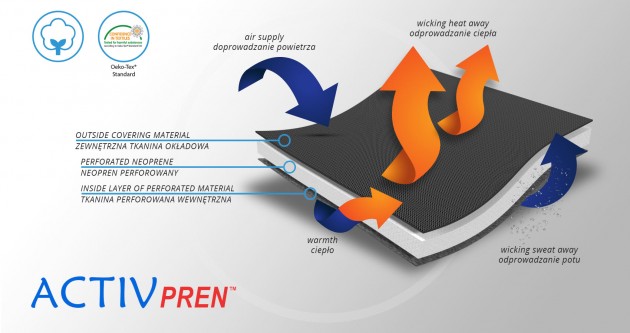 ActivPren™ is an active 3-layered fabric made of elastic jersey layer and neoprene foam. This lamination is very soft and high elastic. The skin can breathe and the required temperature is maintained because of AirSupply System. This material is not knitted, which prevents skin against the skin abrasions in the compression zones. Our braces, made of ActivPren™ are the most durable and provide the best stabilization in the market. Waterproof material.
The parts are made of ActivSpace™.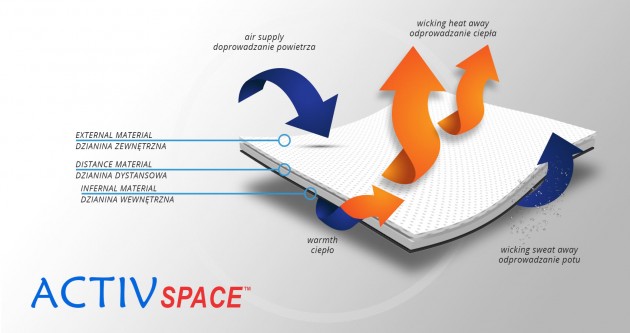 ActivSpace is a spacer, polyamide 3D lamination with high skin ventilation. It is very lightweight, consisting of 2 layers. Between them, we use polyamide braids with 4 mm width. ActivSpace™ is not elastic what improves stabilization. Inside the lamination, between 2 layers, the air flows freely, maintaining minimal water and moisture absorption. It wicks sweat rapidly away from the skin to the outside and increases the comfort of sport trainings and daily activities.
Our brace construction is unique because it has wrap around knee brace function (it's easy to putting on) and closed brace function (very good patella and knee stabilization because of anatomic-shaped patella donut).
The brace is very good for drivers, because patient can sit into car seat, remove the brace very fast and easy and put it on before alighting from the car.
In addition, the brace has open popliteal fossa, what improves comfort of use and allows skin to breath.
AS-KX-06 knee brace is equipped with two pairs of circumferential straps and two sides 2RA precision splints that reflect anatomic knee motion.
Purpose of use
AS-KX-06 knee brace should be applied in cases of:
knee dislocation,
knee twist and sprain,
side instability of the knee joint,
knee ligaments LCL, MCL and ACL injuries
knee ligaments reconstruction,
other surgeries (orthopedic).
Available sizes
Size
Knee circumference
How to measure
M
34,5-38 cm
(13,6″-15″)
L
38,5-42 cm
(15,2″-16,5″)
XL
42,5-46 cm
(16,7″-18,1″)
XXL
46,5-50 cm
(18,3″-19,7″)
Total length: 35 cm (13,8″)
Setting up

Shipping costs The price does not include any possible payment costs
Product reviews (0)